Operating Profits Up for Surviving Atlantic City Casinos
Posted on: May 25, 2015, 02:44h.
Last updated on: May 25, 2015, 02:45h.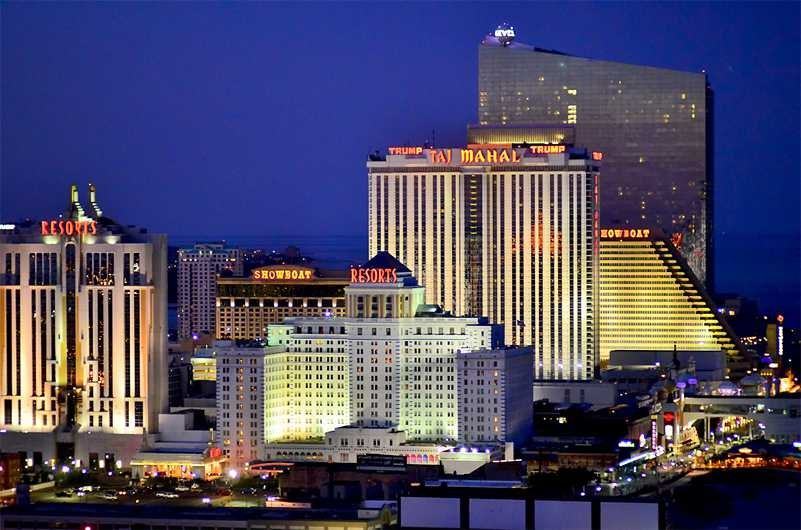 Atlantic City may be bringing in less gambling revenue than ever before, but that doesn't mean that the casinos there are suffering.
The eight remaining casinos in the city reported that operating profits more than doubled in the first quarter of 2015, suggesting that the consolidation of the industry there might just be working out.
As a whole, the eight surviving casinos made operating profits of $81.3 million in the first three months of 2015.
That was more than double the $38.8 million they made in profits over that same period in 2014.
Casinos Healthy in Smaller Market
New Jersey Casino Control Commission Chairman Matthew Levinson touted the numbers as proof that the Atlantic City casino industry isn't in nearly as bad shape as some observers claim.
"The key indicators show that the current operators continue to improve," said Levinson. "Gaming revenue is up, total revenue is up, net revenue is up, gross operating profits are up, hotel occupancy rate is up and the average room rate is up."
Overall, six of the eight casinos currently operating in Atlantic City showed a profit over the first quarter. The two exceptions were the Trump Taj Mahal, which had been on the verge of shutting down late last year, and Resorts Casino Hotel. 
That compares favorably to last year, when 12 casinos operated for at least part of the quarter (the Atlantic Club shut down very early in 2014).
In that more crowded market, seven casinos posted losses, including the Atlantic Club, Revel, and Trump Plaza, all of which have since been closed.
The profit numbers are a reminder that it's still not easy to evaluate the Atlantic City casino market by looking at revenues alone, particularly given the rapidly changing number of casinos in the city.
In April, revenues were actually down for the remaining casinos (even after factoring in Internet gaming), largely because Caesars had a particularly good month in April 2014 and couldn't repeat that success.
Borgata, Others Show Big Gains
But operating profits may give a better indicator of an individual casino's overall health, and many would argue that it is what ultimately counts for the city as a whole, too.
The figure represents how much money the casinos made both gaming and non-gaming revenue, as well as the actual costs of operating those businesses, but do not factor in interest, taxes or depreciation of assets.
It comes as little surprise that the Borgata Hotel Casino & Spa, the most successful casino in modern Atlantic City, was the big winner when it came to the quarterly report. The Borgata made $38.5 million over the first quarter, an 83 percent increase over last year.
According to Borgata's senior vice president of operations Joe Lupo, the Borgata was able to successfully grab a large number of new gamblers who were previously patronizing the casinos that are now closed.
"We aggressively reached out and the customer base found Borgata to be a nice home," he told the Press of Atlantic City.
However, other casinos also saw dramatic changes year over year. Both Bally's and the Golden Nugget posted losses over the first quarter of 2014, but made more than $4 million in profits during the first three months of 2015.
Similar Guides On This Topic
Most Read

Latest Casino Stocks:
Retrieving stocks data...
Retrieving stocks data...
Retrieving stocks data...
Retrieving stocks data...
Retrieving stocks data...