Oklahoma State Senator Pleads Guilty to Gambling With Better Business Bureau Money
Posted on: August 22, 2015, 02:15h.
Last updated on: August 24, 2015, 02:36h.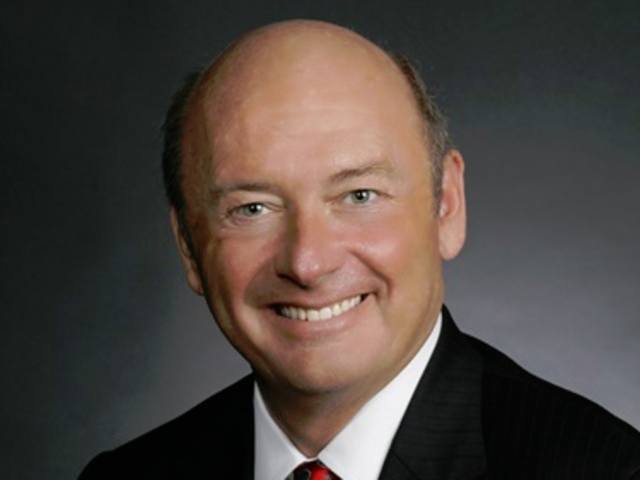 Former Oklahoma State Senator Rick Brinkley (R-District 34) is a lot like many of us: he likes to gamble.
The only difference is that he prefers doing it with someone else's money.
On Thursday, Brinkley stepped down from the state legislature after admitting in federal court that he stole $1.8 million from the Eastern Oklahoma Better Business Bureau (BBB), a nonprofit agency he served as president and CEO.
In his plea deal, Brinkley said he was guilty of five counts of wire fraud and one count of falsifying a tax return.
He'll face up to 20 years in prison and $500,000 in fines when he's sentenced November 20th. "I used BBB's credit card to make cash withdrawals at automated teller machines located within casinos to support my gambling habit," Brinkley admitted.
Start With Trust
That's the slogan for the BBB, but now all in Oklahoma and around the country know to not trust Mr. Brinkley.
The former vice chairman of the Senate Finance Committee and member of the Appropriations, Pensions, and Rules committees, the 54-year-old was in the middle of his second term when this week's revelations came to light.
Speaking of revelations, Brinkley, who studied theology at Oral Roberts University, was a pastor before entering politics, but he has seemed to forgotten his spiritual morality due to his gambling addiction.
Earlier this year, the Oklahoma State Bureau of Investigation (OSBI) looked into the BBB's seemingly dismal financial situation after Brinkley told employees money was running low, which led to an internal audit.
Following two months of inpatient gambling addiction treatment, Brinkley told the court, "I made efforts to conceal my fraudulent use of BBB funds. I falsified the names of BBB vendors, created false invoices and diverted BBB money for cash."
While Brinkley didn't reveal in his testimony which games enthralled him the most, he apparently wasn't very good at it, losing nearly $2 million.
Politicians Love Money
It's an inherent part of human nature to want, and for many in America, that want is a financial one, but while most moral citizens wouldn't ever steal, politicians certainly don't help their generalized public opinion of being bought or being corrupt when situations like this come to light.
As the current 2016 election cycle gets underway, a general theme among GOP frontrunner Donald Trump is that the rest of his Republican counterparts have all been influenced by donors and super PACs.
"Our system is broken," Trump said at the first Fox News debate. "I give to everybody, when they call I give, and do you know what? When I need something from them two years later, three years later, I call them and they are there for me."
In 2012, $34.29 million in political lobbying was spent by casinos and gambling companies, and while accepting such monies certainly isn't illegal, it highlights the big business nature of running for office.
Though many stories exist of shady deals between politicians and gambling executives, as well as lawmakers who became addicted to gambling itself, no story is more infamous than that of Maureen O'Connor.
The heir of her husband Robert Peterson's wealth, the founder of Jack-in-the-Box, O'Connor served as San Diego's first female mayor between 1986 and 1992.
Following her husband's death, she proceeded to gamble more than $1 billion, losing some $13 million and eventually stealing $2 million from his charity and leaving it bankrupt.
O'Connor's wagering $1 billion and only losing $13 million is actually quite impressive.
If Brinkley would have been that good, he'd likely still be running the BBB.