Oklahoma Gov. Kevin Stitt Says Commercial Casinos Better for State, Tribes Question His Ancestry
Posted on: March 2, 2020, 09:42h.
Last updated on: March 2, 2020, 11:22h.
Republican Oklahoma Gov. Kevin Stitt says bringing in commercial casinos to the state would provide more tax money than the current tribal gaming facilities provide.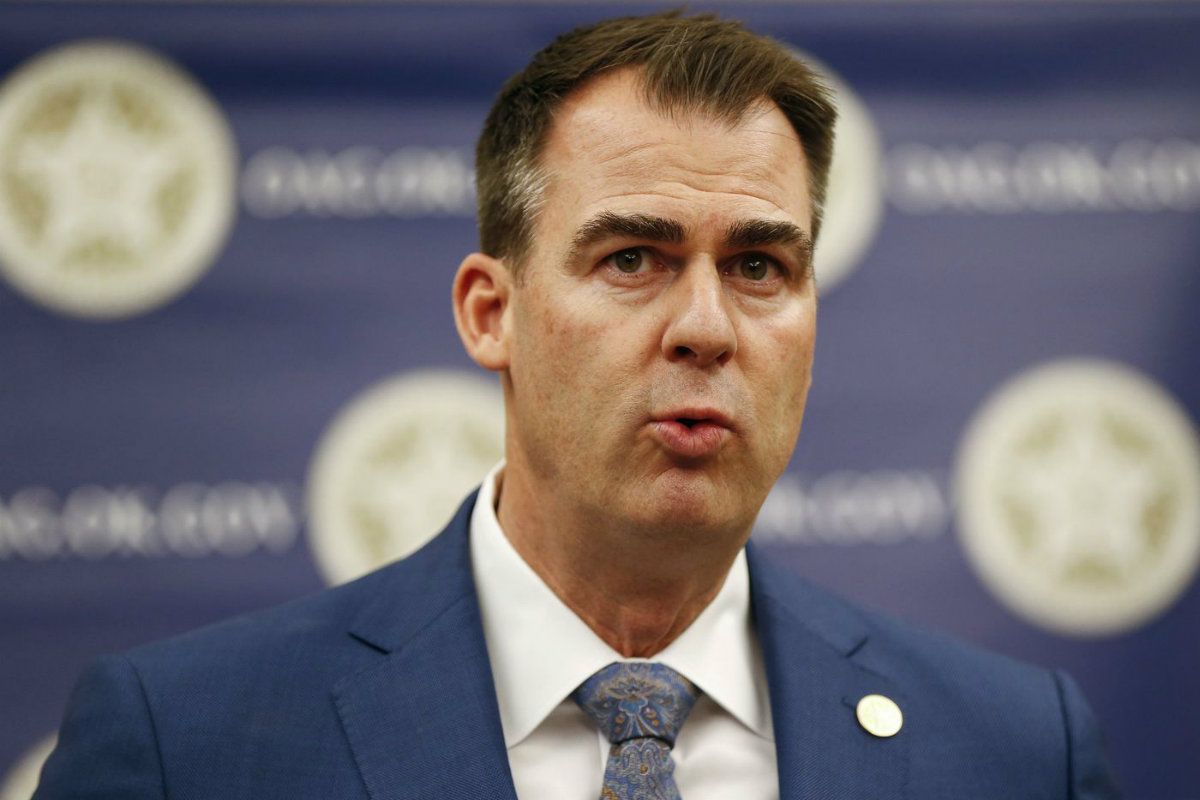 Stitt remains engulfed in a bitter dispute with a dozen Oklahoma tribes regarding their compacts that allow them to operate Class III gaming – slot machines and table games. The Republican Governor argues their 15-year gaming compacts expired on January 1, while the Native Americans claim the revenue-sharing arrangements automatically renewed.
Last month, a federal judge ordered the tribes and Stitt to enter mediation. US Western District Court Chief Judge Timothy DeGiusti said the two sides must resolve the matter by March 31.
Stitt is threatening to welcome in commercial casino operators if the tribes aren't willing to increase the amount of casino win they share with the state. Under the compacts reached back in 2004, the 35 Oklahoma tribes that operate casinos direct between four to six percent of their slot machine win and 10 percent of their table game revenue to Oklahoma City.
Commercial Threats
Stitt wants the tribal casinos to greatly increase the amount of gambling money they share. He's suggested at least 25 percent of their slot machine gross gaming revenue goes to the state government.
The state received $138.59 million from tribal gaming last year. Eighty-eight percent goes to public education.
Let me bring commercial casinos in, give out just four commercial licenses, and it would be $350 million to the state," Stitt opined last week.
"I think there's a win-win. There's a win for the casino industry, there's a win for the tribes, and there's a win for the state of Oklahoma and education," the governor added.
Stitt was walking a fine line with a current court gag order that requires the parties involved in the tribal gaming dispute from commenting publicly on the status of the mediation process.
For Oklahoma to authorize commercial casinos, legislation or an initiative petition would need to pass, and a host of regulations be decided. Such an act would also mean the state would likely no longer legally possess the power to force the tribes to share any of their casino revenue.
Tribes Question Ancestry
Stitt is himself a member of the Cherokee Nation, one of the most powerful Native American groups in Oklahoma. His decision to go after more money from the tribes has been much criticized within Native American communities across the Sooner State.
"Gov. Stitt's affiliation with the tribe, I think he used that as a talking point, not so much as a substantive appreciation of what his actual heritage is," said Rep. Collin Walke (D-Oklahoma City), a Cherokee Nation citizen and co-chair of the state's Native American legislative caucus.
"It's one thing to be able to claim a heritage, and it's a whole other thing to respect what that heritage means," Walke added. Stitt says he's doing what's in the best interest of all Oklahomans.
"I don't begrudge them for fighting for a good deal for themselves," Stitt explained. "But guys, this is not a good deal. I would not be doing a good job as governor if I rubber stamped a contract that goes on forever."