Former Ohio Lottery Director Resigned Amid Misconduct Allegations, Report Finds
Posted on: May 5, 2023, 04:53h.
Last updated on: May 8, 2023, 01:16h.
Former Ohio Lottery Director Pat McDonald's abrupt resignation last month prompted a state investigation. That's when reports surfaced that his departure came after at least one female employee brought harassment allegations against her boss.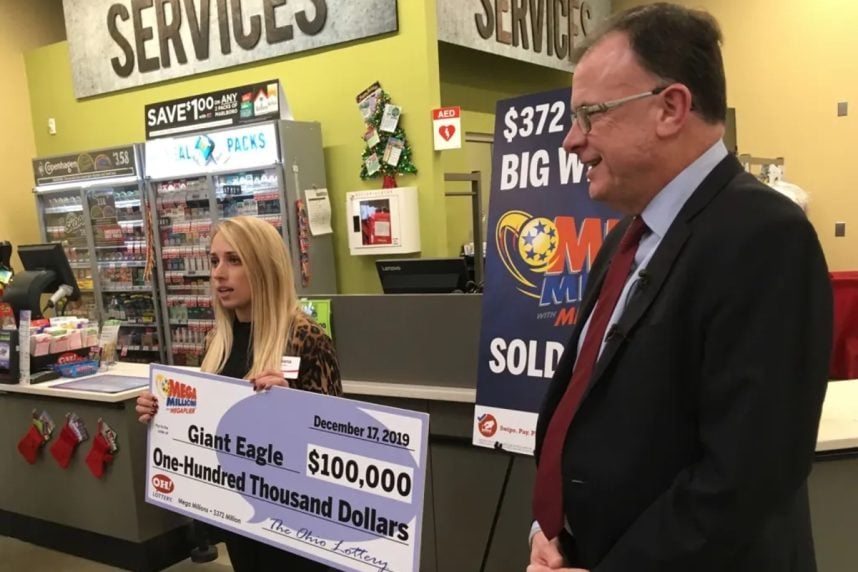 At the direction of Ohio Gov. Mike DeWine (R), the Cleveland law firm Zashin & Rich was contracted to carry out a probe into the misconduct allegations made by the female lottery worker. The law firm recently presented its findings to the DeWine administration, which made the report public during a Friday news release.
Investigators said a female who worked at the Ohio Lottery Commission under McDonald first filed a complaint in February with Elizabeth Alex, the deputy director of the lottery's office of human resources.
The unidentified employee claimed McDonald gave unwelcomed hugs to her and another female and also touched their shoulders and arms awkwardly. The woman also said McDonald made verbal comments about their appearances.
The Zashin & Rich report found that the same employee went to HR again in April to provide additional details on why she felt uncomfortable around McDonald. That prompted DeWine's Chief of Staff Stephanie McCloud to meet with McDonald on April 11 to discuss the allegations.
McDonald reportedly denied the allegations and apologized to the female who had initially filed her grievances with Alex. McDonald was paid about $120,000 a year as director.
Medical Resignation
As director of the Ohio Lottery Commission, McDonald oversaw a $5 billion annual lottery operation. Of the $5.3 billion in tickets that the Ohio Lottery sold during its most recent fiscal year, the agency kept more than $1.4 billion. The Ohio Lottery primarily supports public education.
The OLC is additionally responsible for overseeing the state's seven racinos and retail sports betting inside bars and other small businesses in the Buckeye State. Ohio's commercial casinos and online sportsbooks are regulated by a separate state agency — the Ohio Casino Control Commission.
McDonald sat in the role from February 2019 until last month, when he announced his resignation. He cited medical reasons for his exit.
McDonald 'explicitly denied' the allegations of misconduct before disclosing 'a significant medical condition,'" the report detailed. He issued his resignation the day after he met with McCloud.
DeWine appointed McDonald to the director position in 2019. Before becoming director, McDonald worked at the lottery agency as a commissioner from 2007. He had previously served for six years as the director of the Cuyahoga County Board of Elections.
No Legal Recourse for State
The Zashin & Rich probe did not find concrete evidence to suggest that McDonald committed illegal acts while director of the Ohio Lottery.
Though text messages allegedly sent by McDonald to one of the females expressed an "inappropriate fondness," the law firm's investigators said potential punishment for the state to levy against McDonald "is negated by his departure."
DeWine named Michelle Gillcrist as interim director of the Ohio Lottery following McDonald's resignation.
In 2021, the Ohio Lottery sold more than $5.5 billion in tickets. That trailed only Florida ($9B), New York ($8.6B), California ($8.4B), Texas ($8.1B), Georgia ($5.8B), and Massachusetts ($5.8B).