Ohio Sports Betting: 16 Apps, 13 Sportsbooks, and 771 Kiosks Approved for Jan. 1 Launch
Posted on: December 31, 2022, 04:32h.
Last updated on: April 20, 2023, 07:55h.
The time is almost here. We're just hours away from the start of legal sports betting in the state of Ohio, and it looks like sportsbooks are lining up as if they're waiting for a land rush to begin.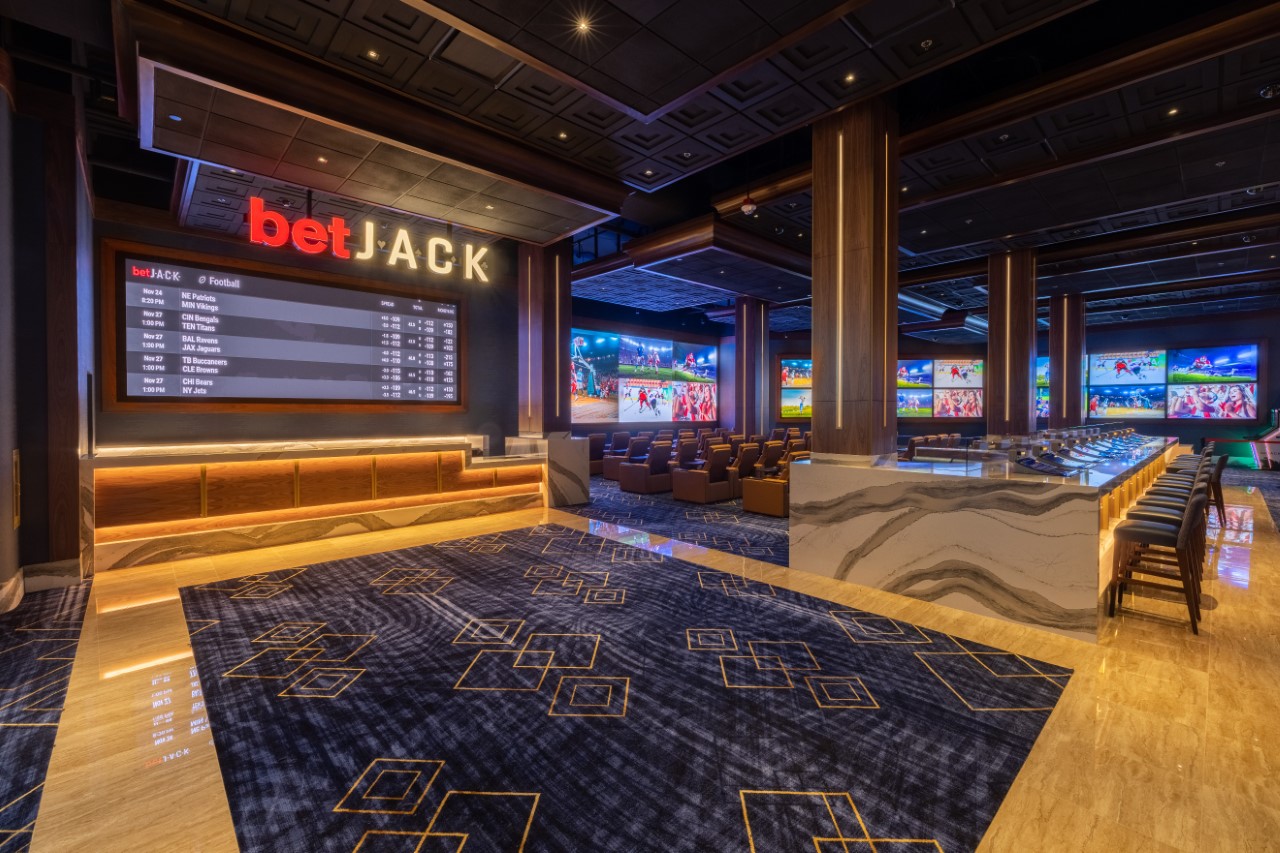 According to a list provided by the Ohio Casino Control Commission (OCCC) on Thursday, 16 online sports betting operators and 13 retail sportsbook locations have received the final approvals necessary to begin taking bets. Those entities are listed below.
As OCCC Communications Director Jessica Franks noted, just because an operator has been approved for a New Year's Day launch, that does not necessarily mean they will be open Sunday or that they'll open as soon as 12:01 am ET. Most operators will announce their launch plans on their social media platforms and websites.

Among those that have formally announced their plans to go live include: Betfred, BetJACK, BetMGM, BetRivers, DraftKings, FanDuel, Hard Rock, MVGBet, and Tipico. (NOTE: We'll update this list as more announcements are made.)
Several other apps and brick-and-mortar venues still await full approval, including Fanatics, the sports apparel retailer that's making a move into the sports betting realm, and WynnBet.
Casinos, Sports Teams Not the Only Partners
Ohio lawmakers passed sports betting in December 2021 after a lengthy hearing process that allowed legislators to hear from numerous stakeholders.
The state's approach to sports betting is unique from other states in how it set up the licensing process. Most states have tied sports betting licenses to casinos or other gaming operators in their state. Some have allowed professional sports teams to have partnerships with sportsbooks. Ohio did both, and also opened the door for nongaming businesses to get involved in the licensing process in hopes of spurring economic development.
That decision allowed entities like the Hall of Fame Village in Canton, Phantom Fireworks in Youngstown, and SPIRE Institute, a massive athletic complex in Northeast Ohio with a youth academy, to apply for licenses.
While retail sportsbooks have been limited to Ohio's largest counties, lawmakers also decided to include other businesses across the state by allowing state lottery retailers holding certain liquor licenses to host kiosks in their establishments.
The Ohio Lottery is managing that aspect of sports betting, and according to the list (NOTE: Excel file) published on its website, more than 770 retailers will be allowed to take bets starting Sunday. (Again, as noted above with the online apps and sportsbooks, not all that have been approved may be opening on Jan. 1. Check with local businesses first.).
Most of the operators will be bars. But the state has approved bowling alleys and golf courses as well. Even grocery stores, including Kroger, Giant Eagle, and Acme Fresh Market locations, have been approved. But none of those locations plan to be open on Sunday.
Kiosk betting will differ somewhat from online and retail options. Ohio law limits the types of bets allowed on kiosks to standard point spreads, moneylines, and totals. Parlays are also limited to no more than four legs. In addition, bettors can only bet up to $700 per week through the machines.
What Happened in 2022
State regulators have spent the past year setting up the rules and regulations and reviewing pages of applications for retail and online operators, as well as their partners. They've inspected retail sportsbooks and checked to ensure systems meet compliance standards.
Regulators have also enforced the state's laws and regulations pertaining to gaming.
The OCCC has sent a stern notice to operators to make sure responsible gambling language and a helpline number are conspicuous in all promotional materials. Its staff members have also already moved to fine a couple of operators – DraftKings and Barstool Sportsbook – before the first bets have even been placed. The fines were for violating rules against targeting individuals under 21 years old, the minimum betting age in the state.
The OCCC also has moved to deny PlayUp a sports betting license after staff determined the Australian-based operator conducted illegal gaming operations in the state.
The Commission does not, never has, taken administrative action lightly and does not seek to fine or deny companies," OCCC Executive Director Matt Schuler said at the commission's Dec. 14 meeting. "Rather, we seek to enforce the law and ensure the integrity of gaming on behalf of the state and on behalf of citizens."
Those operators will have the chance to request hearings for their cases, and the OCCC commissioners will ultimately cast votes on the fines or denials in public meetings.