Ocean Resort Casino to Ride Hard Rock Wave, Announces Same June 28 Opening Date
Posted on: May 8, 2018, 02:00h.
Last updated on: May 8, 2018, 10:07h.
Ocean Resort Casino is opening June 28, the same day as Hard Rock, in what's likely to become Atlantic City's unofficial start to the 2018 summer.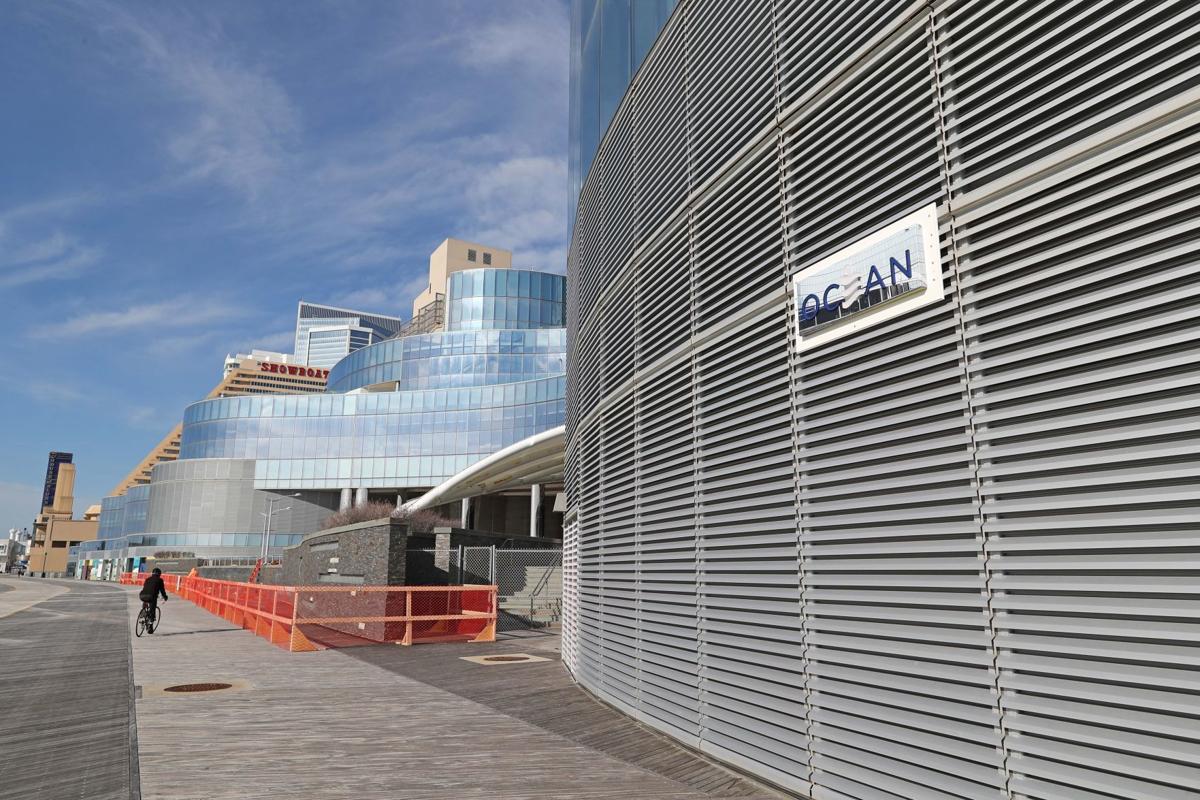 Though summer technically begins a week earlier on June 21, the opening of Ocean Resort and Hard Rock on the same day should attract a mob of visitors to New Jersey's beachfront gambling hub.
Ocean Resort, the former Revel, and Hard Rock, the former Trump Taj Mahal, are just a short walk from one another.
Ocean Resort was acquired in January by Colorado developer Bruce Deifik's Integrated Properties for $200 million from Glenn Straub. The property, which cost $2.4 billion to construct but closed less than two and a half years after its 2014 opening, was sold to Straub in bankruptcy for just $82 million.
Deifik's team is overhauling the resort at an unknown cost to make it more appealing than its previous incarnation. The smoking ban is being lifted, two-night minimum weekend stays are no more, pedestrian traffic flow is being made simpler, and the overall "stuffy" customer service will be transformed to "treat people with respect," Deifik recently told the Associated Press.
After rumors emerged that Ocean Resort Casino was considering opening the same day as Hard Rock, Deifik confirmed as much in a statement issued on Monday.
What to Expect
The entire 6.4 million-square-foot Ocean Resort Casino is "undergoing a property refresh," according to Deifik.
Notable new features include the world's largest Topgolf Swing Suite that offers simulated golf games, renovated 5,500-seat Ovation Hall theater, new day and nightclubs, spa, and 16 dining establishments.
Though smoking will be permitted in designated sections of the casino floor, Ocean Resort hopes to become more family-friendly at the same time. A kid-focused eatery called "Cereal Town" where children can have "cereal from around the globe" is one such ploy to get moms and dads in the doors.
The casino will span 138,000 square feet. Before gaming operations can begin, the state Casino Control Commission will need to review a recommendation from the Division of Gaming Enforcement and hold a hearing.
Cause for Celebration
Hard Rock Atlantic City purchased the shuttered Taj from billionaire Carl Icahn in March 2017 for $50 million. The Seminole-owned company is spending more than $500 million turning the resort into a rock 'n' roll-themed vacation destination.
Gambling, according to Hard Rock CEO Jim Allen, will come second.
"When we announced that we were going to step in the Atlantic City gaming market, we had a different view point," Allen said last month. "It's not about gaming. It's about entertainment."
But Atlantic City is about gaming, and while Allen is living up to his claim by booking 300 concerts and shows in year one, the resort's future will likely heavily depend on revenues generated inside the casino.
The seven remaining casinos have posted back-to-back annual gross gaming revenue wins after suffering nine years of declines that saw five resorts shutter. The reopening of two Atlantic City casinos is reason to celebrate, but with caution.
Anthony Marino, a former professor at Stockton University, wrote in the Lloyd D. Levenson Institute of Gaming quarterly publication last month that the new resorts have plenty of wow factor. He believes they will attract new visitors to Atlantic City, and not simply poach from existing properties.
"The new arrivals to the Atlantic City tourism market can certainly be expected to generate considerable publicity and large crowds," Marino concluded.