No. 15 Notre Dame, Iowa State Hope to End Year on High Note in Camping World Bowl
Posted on: December 28, 2019, 12:40h.
Last updated on: December 27, 2019, 10:16h.
No. 15 Notre Dame (10-2) and unranked Iowa State (7-5) have endured plenty of close calls this year. But unfortunately for the two programs, they've largely been on the losing end. The schools will both try to go into the off-season on a positive note when they meet today in the Camping World Bowl game in Orlando, Florida.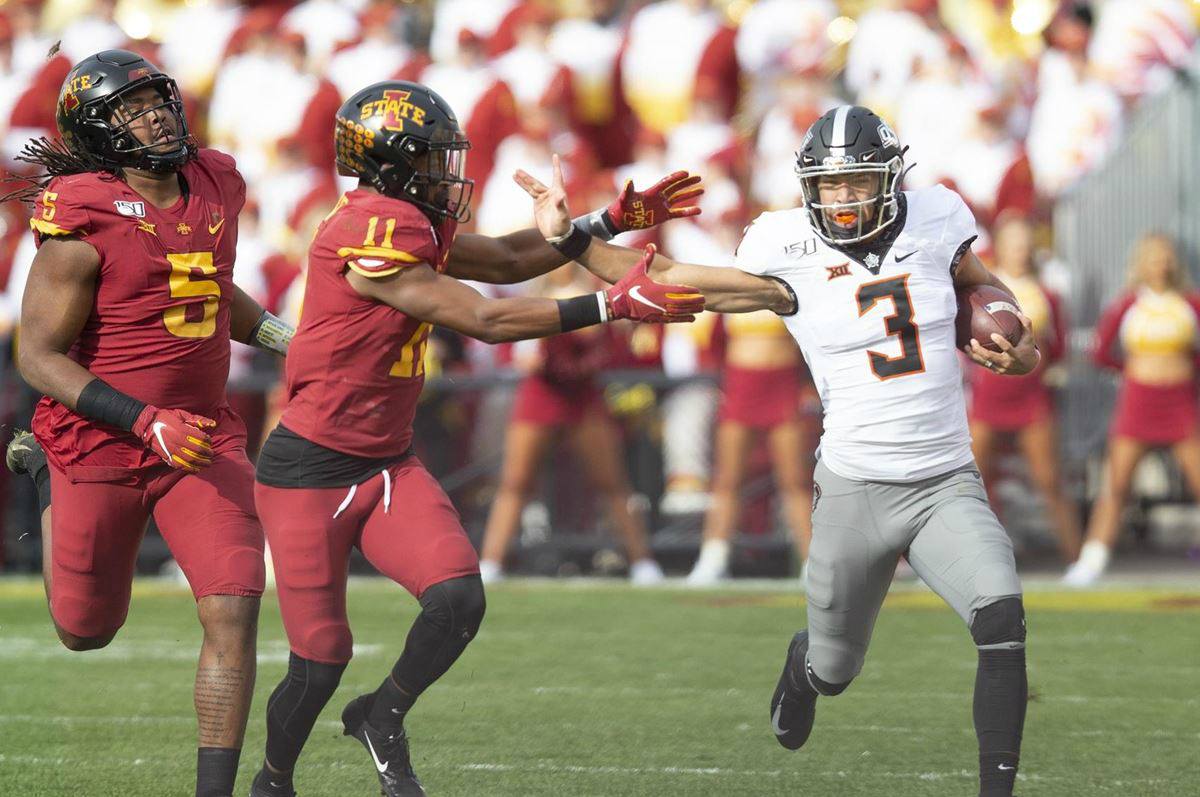 There was no shortage of preseason hype for both programs.
Notre Dame was No. 9, and Iowa State No. 21 in the AP Top 25 prior to the kickoff of the regular season. The Fighting Irish narrowly lost to No. 5 Georgia 23-17 in September, and their College Football Playoff hopes evaporated in late October with a 45-14 pounding by No. 14 Michigan.
Iowa State's five losses this year were by a combined 21 points. They lost by a point to No. 16 Iowa and No. 4 Oklahoma, two points to No. 7 Baylor, and a touchdown to No. 25 Oklahoma State.
It's been a season of "what ifs?" for Notre Dame and Iowa State. They receive one final shot of bringing good vibes to the off-season today in Orlando.
Bettors Backing Irish
The ESPN Football Power Index computer simulator of the Camping World Bowl being contested between ND and Iowa State 10,000 times says the Fighting Irish win 67.6 percent of the time.
The Las Vegas point spread has Notre Dame a 3.5-point favorite over Iowa State. The moneyline is Cyclones +145, Fighting Irish -170, a $100 bet respectively netting $145 and $58.82. The over/under is 53.5 points.
Notre Dame and Iowa State have each been playing college football for more than a century. But today will mark the first time the two schools have faced one another. And the stakes are high, a win doing off-season mental wonders for the coaching staff, players, and potential recruits.
I think it builds obviously a lot of momentum going into your off-season when you're able to win a bowl game," Notre Dame coach Brian Kelly stated. "Certainly, doing it against quality opposition, I think it just catapults you into your off-season training, conditioning. It builds a great deal of confidence as you get ready for next season."
Iowa State coach Matt Campbell added, "It's been an incredible journey with this group. We've learned a lot. We've grown a lot. I think the neat thing is we get the opportunities to continue this growth pattern, obviously versus a phenomenal opponent in a great situation."
Scoring Bonanza?
Iowa State and Notre Dame both know how to get the ball in the end zone.
Iowa State's explosive offense averages 458.7 yards and 34.1 points per game. Not to be outdone, Notre Dame averages 37.1 points per game on 429.2 yards.
Combined, the two teams have averaged 71.2 points per game – 17.7 more points than the betting over/under of 53.5.
Of course, those averages include statistics against lesser defenses. The Fighting Irish's defense averages giving up 18.7 points, and the Cyclones' 25.3 points per game.