North Jersey Casino Poll Reveals Dwindling Support
Posted on: September 21, 2016, 05:00h.
Last updated on: September 21, 2016, 03:09h.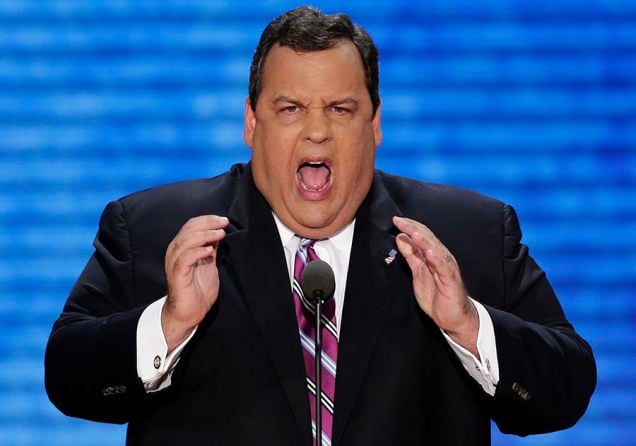 The North Jersey casino referendum facing voters in November isn't likely to pass, according to a new poll conducted by Rutgers-Eagleton's Center for Public Interest.
In a study consisting of 735 registered New Jersey voters, Rutgers-Eagleton found that just 40 percent of respondents support bringing casino-style gambling north in the Garden State. That's four percent less than the same poll concluded in March of 2016.
One in two Jersey respondents said they support keeping gambling limited exclusively to Atlantic City, while three percent said they'd prefer to eliminate all casinos statewide. Seven percent said they weren't sure where they stood on the issue.
"Eagleton has been polling on permitting gambling in other parts of the state since 1979, and New Jerseyans across a number of demographics have never warmed to the idea," Eagleton Center Interim Director Ashley Koning said in a statement. "If this pattern continues, there is little hope for the ballot amendment passing."
Christie Impact
One person who plans to vote in favor of the casino expansion referendum in November is New Jersey Governor Chris Christie (R). But that's not necessarily a good thing for the pro-expansion side, as Christie's own polling numbers are plummeting.
News broke this week that the governor allegedly knew three of his top officials were involved in closing down lanes on the George Washington Bridge. Federal prosecutors stated that they believe Christie was aware of his office's involvement in the controversy that would become known as "Bridgegate," a name that stems from former President Richard Nixon's "Watergate" scandal.
During the morning rush hour on September 9, 2013, two of the three entrance lanes from Fort Lee, New Jersey, onto the George Washington Bridge were mysteriously closed. The public wasn't pre-warned about the closure.
The closure caused a massive traffic jam and paralyzed the borough of Fort Lee on a busy Monday morning. Christie's office has been accused of shutting down the lanes in response to Fort Lee Mayor Mark Sokolich's (D) refusal to support Christie's reelection efforts.
Christie continues to deny he had any involvement in Bridgegate, but voters aren't buying what Christie's selling. The Rutgers-Eagleton poll finds the governor's approval ratings at an all-time low, with just 26 percent of New Jersey voters approving of his performance.
Mammoth Problem for Monmouth
The November casino ballot question would amend the New Jersey Constitution. It would allow for two casinos to be built in counties at least 72 miles from Atlantic City at a minimum cost of $1 billion each.
The Meadowlands area in East Rutherford is one location being considered. Billionaire Paul Fireman has also presented a casino plan for Jersey City.
One town that strongly opposes the referendum is Oceanport.
Home to the Monmouth Park horse racetrack, Dennis Drazin, whose Darby Development manages the venue's operations, has been campaigning for years to legalize sports betting and live in-race betting. Drazin has also sought the right to house gambling machines at the track.
But Oceanport's southern edge is just 70 miles from Atlantic City, two miles short of the referendum's stipulations.
"Once again, Trenton politicians have put special interests over people by pushing for casino expansion into North Jersey," Oceanport Mayor Jay Coffey said. "This expansion would only benefit a small group of well-connected, New York developers, instead of the citizens of New Jersey."