No Sale for Wynn Resorts Encore Boston Harbor, CEO Matt Maddox Confirms at AGM
Posted on: May 17, 2018, 01:00h.
Last updated on: May 17, 2018, 01:08h.
Wynn Resorts CEO Matt Maddox says the company's integrated casino resort — newly renamed the Encore Boston Harbor and currently under construction in Massachusetts — is not for sale.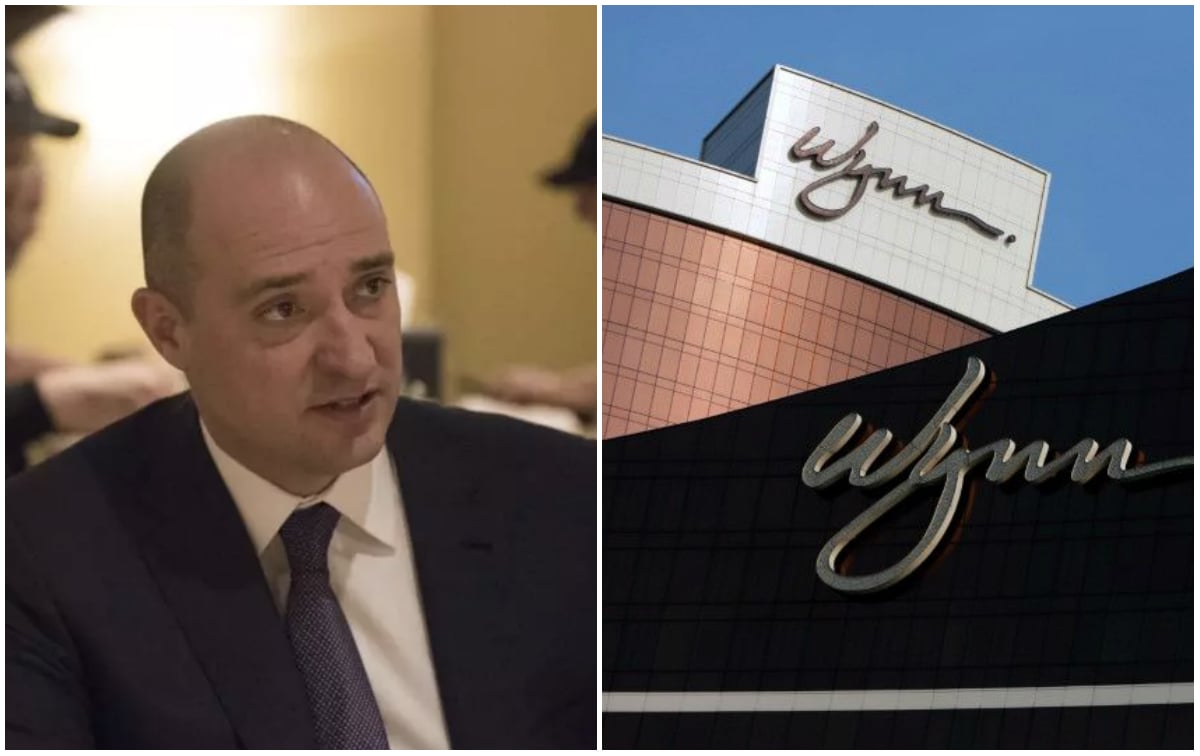 Maddox provided numerous updates to shareholders at his first annual meeting as chief executive on the company's current state, and its vision for the future. The CEO, who replaced Wynn after his resignation in February, opined that Wynn Resorts is more about its people, and less about its billionaire founder.
Now officially out of the picture, Steve Wynn continues to deny accusations that he acted inappropriately towards female staffers. Numerous claims have emerged that the Las Vegas mogul assaulted women and forced them into performing sex acts against their will over a period spanning several decades.
Project Updates
Matt Maddox denied rumors that the Encore Boston Harbor is up for sale.
The $2.5 billion integrated casino resort being built in Everett, Massachusetts has been the subject of acquisition rumors in recent weeks, but Maddox says there's no legitimacy to the media speculation. MGM Resorts was reportedly in talks to buy the property.
In Las Vegas, Maddox says progress is continuing on the lagoon that will replace most of the Wynn golf course.
"We're going to have beaches. We're going to have amphitheaters. We're going to have the ability for people to participate in water sports. My goal is to bring things to Las Vegas that don't exist," Maddox stated.
The CEO also said the company plans to develop the 38 acres of land it acquired in December across the Strip for $336 million. Maddox told the AGM that the former grounds once occupied by the New Frontier will one day become the home of "the next great Las Vegas resort."
International Goals
Aside from its domestic operations, Maddox says Wynn Resorts remains focused on China's Macau, and expanding into Japan.
Wynn Palace, a $4.4 billion development on the Cotai Strip, opened in August 2016 and continues to fuel earnings growth. The company reported in its first quarter 2018 financial release that gross gaming revenue in China is up 10.5 percent.
Wynn also remains committed to bidding on a casino in Japan. The Asian country is expected to soon finalize its regulatory conditions, and confirm where three gaming properties will be earmarked for construction.
Japan's largely untapped commercial gaming industry is expected to spur a bidding war among the world's major casino operators. Maddox says he will soon meet with over 20 Japanese executives to learn how to best bid for a gaming license there.