No Love Lost for Massachusetts Gaming Regulators from Gary Loveman
Posted on: November 20, 2013, 05:30h.
Last updated on: November 18, 2013, 06:03h.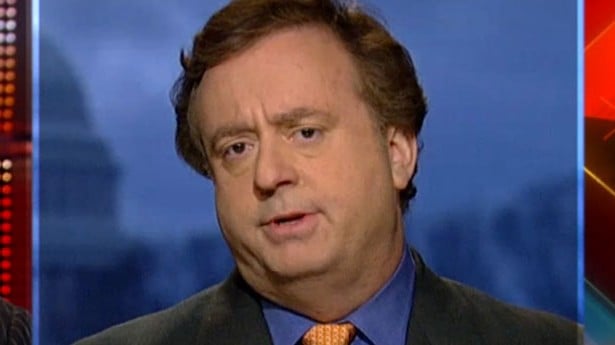 You could say he has a chip on his shoulder; Gary Loveman – CEO of Caesars Entertainment Corp. – is still a tad miffed about being scorned by the Massachusetts Gaming Commission.
Oh, and two can play that game, by the way; Loveman recently noted that the Bay State's commission is "staffed by people who have never been in the [gaming] business."
Massachusetts Local
The Commission's recent rejection of Caesars as being fit enough for the incipient Massachusetts land gaming scene particularly irked Loveman, who after all spent the last 13 years lobbying the state in which he lives to legalize gambling. That's right, the head of  Caesars chooses to make his permanent residency not in Las Vegas or Atlantic City, but close to Boston, where he has taught at Harvard's prestigious Business  School, garnered a doctorate in Economics from Massachusetts Institute of Technology (MIT), and where he holds a minority interest in the NBA's Boston Celtics.
In other words, he's a Massachusetts die-hard, and nobody better address him as otherwise.
"If you form a regulatory body, and you argue the work is important, you might want to staff it with some people with some sort of expertise in the area," Loveman argued. "They ought to have some degree of intellectual modesty. If I'm a regulator and I know I'm completely new at the job and other jurisdictions have looked at these types of issues, I think I'd want to know [some background] before I was going to make a radically different decision."
Ouch. That sounded a lot like a smack in the face.
Rejected for Casino Project
In case you've been living under a rock, here's the background: Caesars and Suffolk Downs racetrack were partnering on a proposed $1 billion casino resort for Boston; the business matchup had already invested some $100 million into the venture. Caesars role was to be the manager of the establishment, with a planned location with proximity to Boston's Logan International Airport; for that, the  gaming company held a 4 percent ownership stake in the project.
But that was before the state's gaming commissioners paid a third party for a 600-page investigative report. Somewhere inside that massive document, the neophyte regulators found information about an unrelated issue with then-Las Vegas hotel partner Gansevoort Hotel Group. Completely separate from the Suffolk Downs venture, Gansevoort was simply lending its name for marketing purposes to an impending $185 million makeover of the former Bill's Gamblin' Hall on the Las Vegas Strip; but regulators took umbrage with a Gansevoort investor's alleged connection to the Russian mob. Although that rumor wasn't completely unheard of to Caesars, they paid it no mind, and certainly didn't think it would have the slightest bearing on their Massachusetts casino project with a totally separate partnership.
Caesars cut ties with Gansevoort anyway; but the Mass. Gaming Commission still wasn't copacetic about the situation. You might have thought Loveman himself was doing an arms deal with the Russian mob, given the fuss they apparently made over it.
"This was an inconsequential relationship with a guy who has never been found guilty and charged with anything," Loveman noted angrily. "To make it worse, they wouldn't let us cure it. In regulatory practice around the world, if there is a minor problem, you are given a reasonable chance to fix it. You're not sent to the gallows because of a simple thing. We offered remedies, but they were stuck on this issue."
In the end, Caesars simply pulled out of the project, miffed by the commissioners' ongoing "concerns" about the company's suitability to set up shop in Massachusetts. Sometimes, it looked like they weren't too familiar with what happens in the gambling universe at all. Loveman did get a sort of last laugh when the state's voters nixed the project for Boston on election day, although Suffolk Downs is now in talks with the city of Revere about possibly still moving forward.
Still, Loveman is ticked off, and he's not trying to hide it either.
"It's not like we're a new applicant with a great deal of uncertainty," he noted. "We're on display for examination every day."