NJ Sports Betting Could Become Legalized For March Madness
Posted on: March 5, 2015, 02:38h.
Last updated on: March 5, 2015, 02:38h.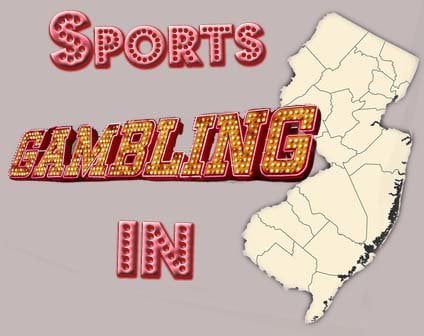 NJ sports betting was signed into law last October by Governor Chris Christie only to be blocked by a US district judge a month later who ruled the legislation violated a federal ban on sports wagering.
Garden State lawmakers and Gov. Christie have asked the US Court of Appeals, Third Circuit, to vacate the decision.
The March 17th appeal will be heard by three federal judges, two who come with a certain level of notoriety.
Maryanne Trump Barry, older sister to Donald Trump, and Marjorie Rendell, wife of former Pennsylvania Governor Ed Rendell, will join Julio Fuentes in presiding over the case.
Sports vs. Christie
State Senate Bill 2460 repeals betting prohibitions on professional, collegiate, and amateur sporting and athletic events, allowing NJ's casinos and horse racing tracks to effectively operate as bookmakers. The NCAA, in association with MLB, NBA, NHL, and NFL, collectively sued citing the law undermines the integrity of their leagues and competitions.
US District Judge Michael Shipp oversaw the litigation last fall and sided with the sports leagues, saying the legislation violated the US government's ban on all sports wagering except in Nevada, Delaware, Montana, and Oregon.
Of course, that didn't stop lawmakers in Trenton from continuing their fight for legalization. "The economic impact that sports wagering can have on New Jersey is far too important to simply shrug our shoulders and move on," State Senate President Stephen Sweeney (D-Gloucester) said following the ruling in November.
The bill, authored and introduced by NJ State Sen. Ray Lesniak (D-Union), possibly the country's biggest online gambling ally, said of the senate's appeal, "We're just following their lead. We'll certainly have a lot better chance before the Third Circuit than we had before Judge Shipp." Lesniak's comments referenced Shipp's relationship to his brother Marcel Shipp, a former professional NFL running back.
March Madness 
The three-judge panel seems to favor lawmakers in New Jersey, at least on paper. Former PA Governor Ed Rendell is an adamant supporter of gambling. During his two terms, he brought the Keystone State legalized land-based casinos to his commonwealth that previously only offered horse racing and a state-run lottery.
He's long touted the positive impacts casinos can yield, so it shouldn't be unreasonable to consider his positions have at least partially influenced his wife's. To add icing on the cake, Rendell is an adamant Philadelphia sports fan.
Although he's sold off his casinos in Atlantic City, Donald Trump's presence is still felt. During his three-decade involvement in gambling, Trump was an outspoken proponent for sports wagering. In the 1990s, he even said legalizing sports betting was "vital to keeping your taxes low," an argument few in the Garden State could disagree with today considering the enormous property, state, and local income tax rates currently being levied.
Maryanne Trump Barry is nine years his senior, but that doesn't mean she hasn't been persuaded by her "little bro."
Should the three judges overturn Shipp's decision, the law could potentially become enacted just in time for the NCAA basketball tournament. The hearing will take place just two days before your bracket begins to crumble.