New Jersey Gaming Committee Chair Urges Voters to Support Casino Expansion
Posted on: August 29, 2016, 05:00h.
Last updated on: August 29, 2016, 02:59h.
The New Jersey gaming referendum being presented to voters in November would end Atlantic City's monopoly on casino-style gambling and significantly impact the market, should it find a majority approval.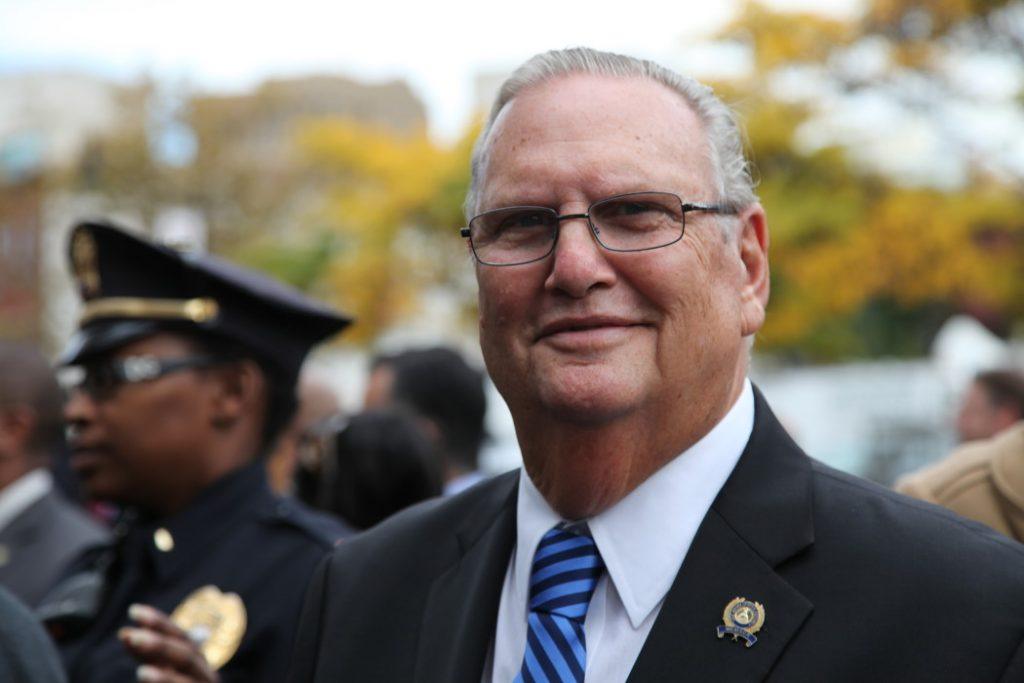 At stake are two North Jersey gambling megaresorts, and the likely demise of additional casinos in the beachside resort. Four venues in Atlantic City have closed since 2014, and a fifth will be added if Carl Icahn follows through on his plans to shutter the Trump Taj Mahal on October 10.
Governor Chris Christie (R) supports the referendum, as does State Senate President Stephen Sweeney (D-District 3). And those in favor added another important name to their alliance this week by way of Assemblyman Ralph Caputo (D-District 28).
The chairman of the Assembly's Tourism, Gaming and the Arts Committee, Caputo expressed his position in a strongly worded press release.
"Powerful and well-heeled political, corporate and labor interests outside New Jersey will spend whatever it takes to defeat the referendum for North Jersey casinos in order to keep billions of dollars of our gaming revenue flowing out of New Jersey and into their pockets," Caputo opined. "A 'YES' vote helps US, and a 'NO' vote helps them. We can't allow that to happen."
NJ vs. AC
Those backing the movement say bringing casinos north will increase tax revenue for the state and support essential programs, such as senior benefits and education. Opponents argue if the ballot question passes, Atlantic City will fall on even harder times than those with which it is already grappling.
If the amendment clears and the new casinos are built at a minimum of $1 billion each, up to $200 million in tax revenue would be earmarked for the revitalization of Atlantic City each year.
The ballot question, formally known as Senate Concurrent Resolution 1, reads:
"Do you approve amending the Constitution to permit casino gambling in two additional counties in this State? At present, casino gambling is allowed only in Atlantic City in Atlantic County. Only one casino in each of the two counties would be permitted. Each casino is to be located in a town that is at least 72 miles from Atlantic City. The amendment would allow certain persons to apply first for a casino license."
Polls Divided
With just over two months to go before voters head to the polls, both sides of the casino amendment are ramping up their campaigns.
The New York Gaming Association opposes casinos possibly coming north and stealing some of New York City's potential future thunder, and two organizations, No North Jersey Casino Coalition and Trenton's Bad Bet, are also fighting against expansion.
Commercials have slowly begun hitting televisions in the Garden State, and Caputo says it's impossible to truly know who's behind the groups, due to their 501(c)(4) tax identities.
Social welfare organizations are not required to publicly disclose who is funding their efforts.
"They are spending a heck of a lot of money, and that fact alone should make voters wonder just who these people are," Caputo declared.
It is worth nothing that a 501(c)(4) group is barred from engaging in political activities as its primary purpose. The organizations are also not supposed to be working for the financial benefit of any sole individual.
Of course, there are ways to work around those clauses.
So far, the anti-expansion campaign seems to be winning the bet. A Fairleigh Dickinson University study published this summer found that only 35 percent of New Jerseyans support the referendum.