New Hampshire Sports Betting RFP Nets 13 Bidders, Proximity to Boston Likely Drawing Card
Posted on: September 23, 2019, 06:35h.
Last updated on: September 24, 2019, 12:12h.
The New Hampshire Lottery Corp. is ready to take the next step toward offering legal sports betting in the state.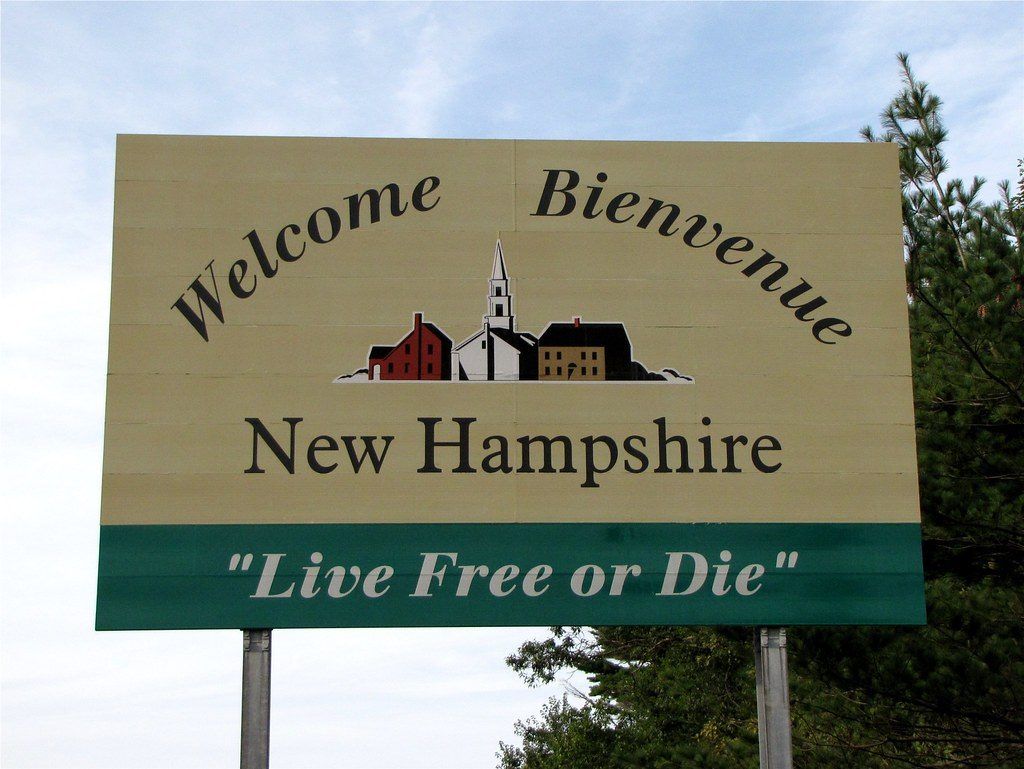 On Monday, lottery officials announced that 13 companies submitted technical responses to the solicitation. However, the lottery did not release the names of any bidders, nor did they offer a breakdown on how many proposals were received for each channel.
The lottery's Request for Proposal (RFP) document states bidders can seek to offer sports betting through an online application, brick-and-mortar sportsbooks tied to other establishments, the lottery's network of retailers, or any combination of the three channels.
Per the lottery's timeline, the next step in the process will be to send out invitations for oral presentations and interviews. Officials expect those interviews to start either next week or the following week.
"We are pleased and encouraged at both the robust number of responses and the overall quality of proposals," said Charlie McIntyre, the lottery's executive director. "As the critical next step in the process, we look forward to reviewing each response carefully and thoroughly to ensure we can ultimately make the right decisions in launching a sports betting system that engages and protects players, while also driving crucial revenue for education in the Granite State."
The technical responses received last week did not include any financial quotes from the offerors. The lottery plans to – potentially – reduce the field of competitors and invite remaining bidders to submit price proposals by Oct. 10.
Mass Appeal Very Likely
With a population of nearly 1.4 million, New Hampshire would be the third-smallest state – not including the District of Columbia, which has approved sports betting regulations, but has yet to start issuing licenses – to offer sports betting. Only Rhode Island and Delaware have fewer residents. However, like Rhode Island and Delaware, the Granite State is adjacent to a much larger state that doesn't offer sports betting. In New Hampshire's case, like Rhode Island, that neighbor is Massachusetts.
However, one sports betting expert sees New Hampshire as having the opportunity to become a big player rather quickly for a couple reasons.
Daniel Wallach, who co-founded the University of New Hampshire School of Law's Sports Wagering and Integrity Program, a first-of-its-kind certification program, told Casino.org he expects Massachusetts residents who are die-hard fans of Boston's sports teams to make the easy drive across the state line and place a wager.
In fact, I think the greatest competition to the Massachusetts casinos will be mobile sports betting in New Hampshire," said Wallach, who also started Wallach Legal LLC, which works exclusively in sports betting and gaming law in the US. "Massachusetts being such a sports-obsessed state, and the Patriots and Red Sox being so popular. I think the mobile environment in New Hampshire, is, in some ways, a vastly underrated market because of the opportunity not only to have New Hampshire, but Massachusetts sitting right next door as a combined market. It's a pretty formidable region."
Boston's metropolitan area includes a population of more than 4 million Massachusetts residents and professional sports teams in the four major leagues.
While Rhode Island has had sports betting since last November and recently launched mobile, Wallach said New Hampshire may be able to offer bettors a wider variety of sportsbook selections.
"The absence of an in-state casino industry definitely creates a more fertile environment for would-be online operators." he added. "It really does present probably the path of least resistance, other than the fact that there are a finite number of opportunities available."
The RFP stipulates New Hampshire may select up to five mobile providers. Brick-and-mortar sportsbooks will be limited to up to 10 locations statewide.
The retail locations are also contingent on cities and towns in New Hampshire passing local referendums to allow sportsbooks in their communities. Cities will get the chance to vote this fall, while smaller towns can hold elections next spring.
Three is Key
One thing New Hampshire is looking for is a sportsbook provider with significant experience. The RFP stipulates the provider must be operating in at least three jurisdictions.
"The New Hampshire Lottery is uniquely positioned to be able to offer and regulate sports betting in New Hampshire, and it is critical we develop a secure sports betting system that both engages our players and protects them with appropriate safeguards," Maura McCann, the state lottery's marketing director, told Casino.org. "For that reason, it is crucial the New Hampshire Lottery works with established and proven vendors who can demonstrate success and a dedication to integrity across multiple markets. By requiring vendors to have established operations in three jurisdictions, the New Hampshire Lottery is striking a balance between the need to secure experienced vendors, and the reality that sports betting is relatively new nationwide."
New Hampshire's sports betting law also breaks down sports betting into three tiers, pre-game bets on a single event, in-game wagers, and all other types of bets. The latter would include parlays and proposition bets. Mobile outlets can provide all three. Brick-and-mortar sportsbooks will not be allowed to offer in-game betting, while the lottery will not offer single-game or in-game betting options.
Feather in Their Cap
Lottery officials expect to award contracts in November, with the first sports bets taken some time after the start of 2020.
The sportsbooks and/or technology companies that end up winning contracts could find themselves with an advantage in future solicitations, too, Wallach noted. Lottery officials across the country hold New Hampshire's – the nation's first lottery – in very high esteem.
"One of the reasons why New Hampshire is also attractive is, as lotteries become more prominent throughout the country and in the area of sports betting, and are becoming more involved in control or regulating and overseeing that environment, receiving the imprimatur of somebody like Charlie McIntyre and the New Hampshire Lottery Commission really goes a long way towards establishing credibility among other lottery commissions, and basically creates a track record that where, if an operator is chosen as one of the agents in New Hampshire, well, that will inure to that operator's benefit, potentially in other states where lotterys do RFPs," Wallach said.