NFL Odds Favor Minnesota Vikings Over Green Bay Packers in Sunday Night Football
Posted on: November 25, 2018, 07:00h.
Last updated on: November 20, 2018, 02:05h.
NFL odds in Las Vegas for tonight's Sunday Night Football have the home team Minnesota Vikings favored over the visiting Green Bay Packers. They tied 29-29 in their first meeting back in September.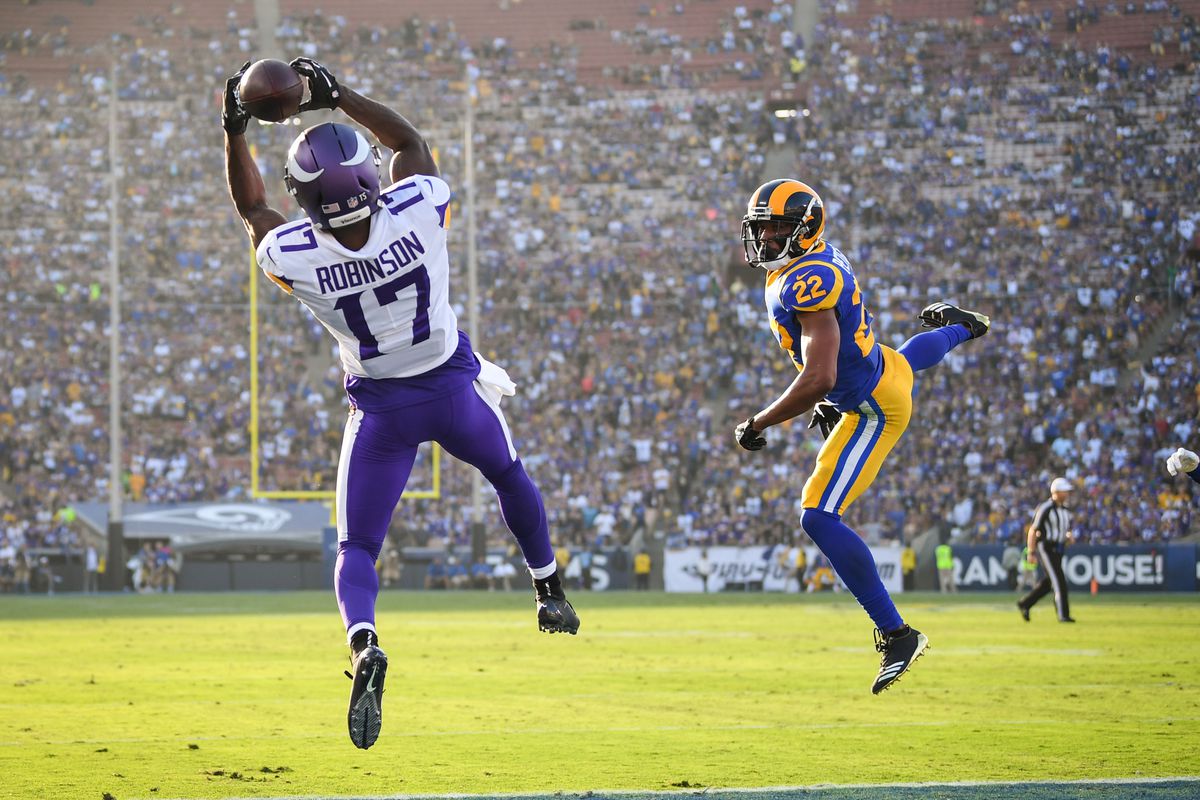 The general consensus among oddsmakers has the Vikings spotting the Packers 3.5 points. Green Bay (4-5-1) is amid a disappointing season where they're winless on the road, while Minnesota (5-4-1) need a win to stay in the playoff picture.
The Vikings are hoping to bounce back from a tough 25-20 NFC North division loss in Chicago a week ago. The Packers lost 27-24 to Seattle during Thursday Night Football.
Packers quarterback Aaron Rodgers' numbers certainly don't match his team's record. He's thrown 19 touchdowns to just one interception this year for more than 3,000 yards and a passer rating of 102.2.
The execution hasn't been great, especially in situational offense," Rodgers said of his team's pass-first mentality. "When you compare it to years past, we've always been really good on third down and really good in the red zone, and we're just not this year."
Rodgers concluded, "I think that's a combination of a lot of things, but that's the biggest frustration."
Week 12 NFL Odds
With three games played on Thanksgiving, there are only 11 matchups today.
Large spreads include the Los Angeles Chargers (7-3) and their high-powered offense against the visiting Arizona Cardinals (2-8). The Rams lead the NFL in total offense with nearly 5,000 yards.
The Chargers are 12.5-point favorites on Arizona. Both the Cardinals and Chargers are 5-5 against the spread (ATS) this season.
Other long spreads include the New England Patriots (7-3) giving the home team New York Jets (3-7) 9.5 points, and the traveling Oakland Raiders (2-8) receiving 10.5 at the Baltimore Ravens (5-5).
The remaining games:
Jaguars (-3) at Bills
Browns (+3) at Bengals
Giants (+6) at Eagles
49ers (+3.5) at Buccaneers
Seahawks (+3.5) at Panthers
Steelers (-3) at Broncos
Dolphins (+8) at Colts
Monday Night Finale
A holiday week stuffed with tons of food and even more football concludes tomorrow night in Houston. The Texans (7-3) host the Tennessee Titans (5-5) in Monday Night Football, and the home team is favored by two field goals.
Titans quarterback Marcus Mariota suffered "a stinger" according to coach Mike Vrabel during the team's loss to the Indianapolis Colts last Sunday. Mariota exited in the first half and didn't return, but is expected back for Monday's clash.
Houston has won nine in a row to sit atop the AFC South, and has perhaps the easiest remaining schedule in the NFL. In fact, they don't currently have another opponent with a winning record.
After the Titans, Houston will play against the 3-6-1 Cleveland Browns, 5-5 Colts, at the 3-7 Jets, at the 4-6 Philadelphia Eagles, and finish back home against the 3-7 Jacksonville Jaguars.