Son Gets Life for Murdering Mafia Gambling Kingpin Father in New York
Posted on: April 19, 2023, 03:36h.
Last updated on: April 20, 2023, 03:22h.
The son of a reputed New York Mafia gambling kingpin will spend the rest of his life in prison for arranging the murder of his father.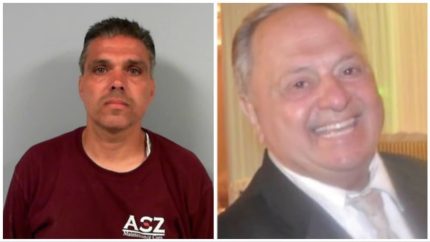 Anthony Zottola was convicted last fall of hiring a hitman to kill Sylvester "Sally Daz" Zottola, 71, who was gunned down in a Bronx McDonald's drive-thru in October 2018. On Friday, a federal judge in Brooklyn handed him a mandatory life sentence plus 112 years in prison.
Zottola senior was a reputed associate of the Lucchese crime family, one of New York City's five Mafia families. He ran an illegal gambling machine racket in bars and private clubs and had parlayed the profits over the years into a $40 million property empire.
Anthony Zottola arranged for hitman Himen Ross to kill his father so he could gain control of the property business. Sylvester Zottola was shot several times in the head and body as he sat in his car at the fast-food restaurant waiting for a cup of coffee.
Ross was also sentenced to life imprisonment on Friday.
Six Botched Hits
Anthony Zottola recruited Bloods gang leader Bushawn Shelton to organize a series of attacks on his father and older brother, Salvatore Zottola, according to court documents. This resulted in at least six botched assassination attempts in the lead-up to the murder, prosecutors said.
Sylvester Zottola was attacked at gunpoint by a masked person in November 2017. A month later, three men attacked him in his home, striking him on the head with a gun, stabbing him, and slashing his throat. In July 2018, Salvatore Zottola was shot in the head, chest, and hand outside his home.
He survived and testified at the trial.
"Why?" Salvatore asked his brother, as reported by FOX 5 NY. "Dad gave you everything. You had everything in life."
Motivated By Greed
Anthony Zottola's legal team attempted to blame the killing solely on the Bloods gang and then on Albanian gangsters, who they claimed were trying to muscle in on the gambling machine business.
US District Judge Hector Gonzalez determined the defendant had planned the attacks because of "greed."
Over the course of more than a year, the elderly victim, Sylvester Zottola, was stalked, beaten, and stabbed, never knowing who orchestrated the attacks," US Attorney Breon Peace said in a statement. "It was his own son, who was so determined to control the family's lucrative real estate business, that he hired a gang of hit men to murder his father."
Breon added that for sentencing his father to a violent death, "Anthony Zottola and his co-defendant will spend the rest of their lives in prison."