New York Online Sports Betting Stays Strong Even During Summer Doldrums
Posted on: August 7, 2022, 06:54h.
Last updated on: August 7, 2022, 07:25h.
For the first time, New York's online sports betting market failed to generate a $1 billion handle for a month. Bettors in the Empire State wagered $800.8 million for the month of July, according to the state's Gaming Commission, .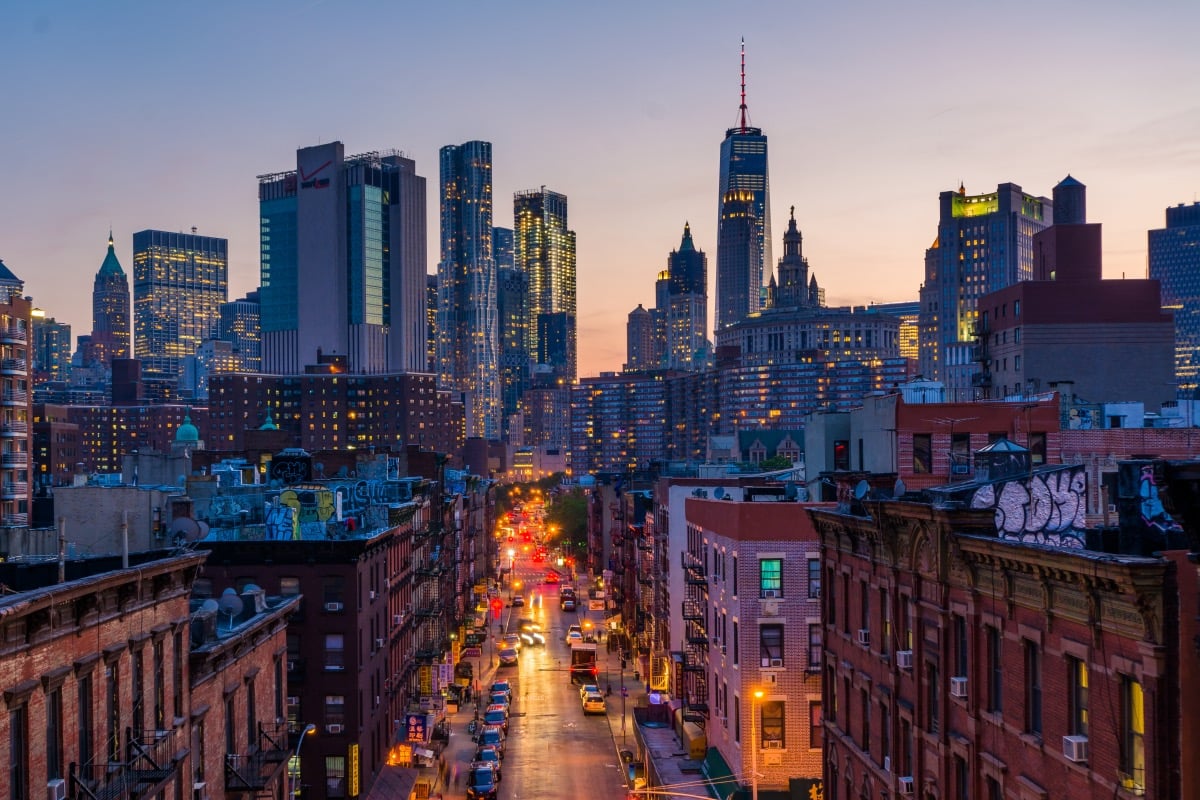 The total is not a cause for concern in the largest regulated US market. With NFL and college football yet to begin and the NBA having wrapped up its season in June, July serves as the lightest month in terms of betting content that attracts most bettors. And while there were plenty of MLB games available on sportsbooks, the mid-month All-Star break meant there were several days with little or no wagering opportunities available.
However, even though the handle fell by more than $250 million less than June's total, New York's online sports betting operators still generated a higher gross gaming revenue (GGR) in July. The $73.3 million in GGR for July was more than $900,000 higher than June's tally.
With GGR taxed at 51%, New York received $37.4 million for public education last month.
FanDuel led all operators, taking in $347.7 million in wagers and reporting $39 million in GGR. DraftKings accepted $213.5 million in bets and won $15.8 million. Caesars Sportsbook finished July with $118.2 million in handle and $8.7 million in GGR.
New York Far Ahead of Projections for the Year
New York still remains well ahead of budget forecasts in terms of tax revenue for the fiscal year. Through the first four months of the 2022-23 fiscal year, the state has collected $183.4 million in taxes.
State budget officials forecast $357 million for the current fiscal year, and $465 million in the 2023-24 fiscal year.
With the sportsbooks having a full college and pro football season for this fiscal year, it's well within the realm of possibility that New York breaks $500 million in sports betting taxes. That's a mark the state did not forecast hitting until the 2024-25 fiscal year.
The numbers and time line clearly indicate that New York's model successfully harnessed the excitement of sports wagering and continues to maximize its potential," New York State Gaming Commission (NYSGC) Executive Director Robert Williams said in a statement last month.
Since mobile wagering went live in New York on Jan. 8, $9.34 billion has been bet through the nine online operators approved by the NYSGC. That has led to $680.5 million in GGR for the sportsbooks, with $347 million collected in taxes by the state.
Gloomy Economy May Impact Sports Betting Tax Talk
The 51% tax has been a thorny issue for operators even before online sports betting went live in New York. Former Gov. Andrew Cuomo insisted on a tax rate of at least 50% when he negotiated a state budget with lawmakers last year.
Although some lawmakers have tried to rework the tax since Cuomo resigned from office a year ago, Hochul has been touting the current setup as a success story for the state. Along with that, the governor's office released some news last week that may make her and other officials think twice about reducing the tax rate.
With the economy on a downswing recently, the Hochul Administration released a quarterly update to the state's Enacted Budget Plan last Monday. Because of a weaker economic outlook, New York budget officials have cut estimated personal income tax revenues the state will receive in future years. The new report expects a more than $3 billion drop in personal income tax revenues for the 2023-24 fiscal year, reductions of $5.1 billion and $5.7 billion in the two following years, and $8.4 billion less than forecast for 2026-27.
The state now expects annual budget shortfalls to range from $3.6 billion in 24-25 to $6.2 billion in 26-27.