New York State Senator Plans iGaming Expansion in 2024 Legislative Session
Posted on: November 6, 2023, 10:27h.
Last updated on: November 7, 2023, 10:27h.
The possibility of iGaming expansion is back in New York. This time, the lawmaker behind the push has learned from experience.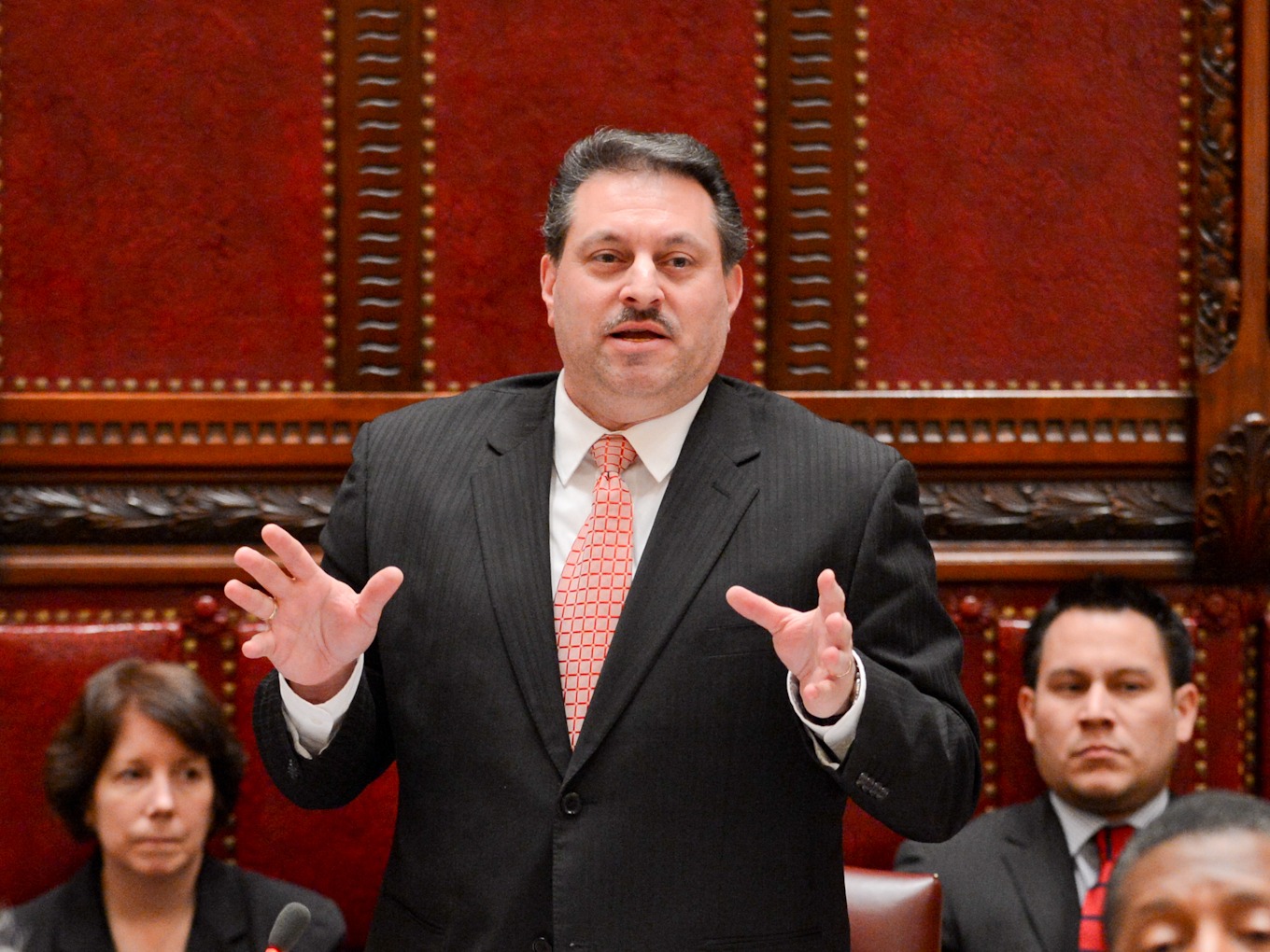 Sen. Joseph Addabbo Jr. (D-Queens) said he plans to introduce an iGaming expansion bill in December for the upcoming legislative session in January 2024.
Some state officials believe online gaming could bring over $1 billion in revenue for the state. This revenue could ease the burden of projected budget shortfalls, according to Sen. Addabbo Jr.
Recent forecasts project a $36 billion gap over the next three years. The iGaming proposal would tax online casinos at 30.5%.
The state senator's iGaming bill last February failed to make it into the state's budget. Addabbo serves as the chairman of the Committee on Racing, Gaming, and Wagering. But Sen. Addabbo says new efforts revolved around launching online casino gaming, including peer-to-peer poker and, possibly, vocabulary to allow the state to enter into a multijurisdictional compact.
The neighboring states of Pennsylvania, New Jersey, and Connecticut are among the seven that already allow iGaming. The idea, says Addabbo, is not to lose business across state lines.
iGaming Impact in Focus
A multijurisdictional compact, such as the Multi-State Internet Gaming Agreement, has been called "a critical component in the quest to establish a national online gaming regime" by Jeff Ifrah of Ifrah Law in Washington, DC.
Multijurisdictional poker "is something that I've thought about. When I'm looking at tournaments, I'm looking at not only in-state tournaments but also state-to-state tournaments," Addabbo previously told media.
While national online gaming is much larger than current New York iGaming goals, New York State has almost 20 million people. It could be a major addition to the Multi-State Internet Gaming Agreement.
Mobile Sports Betting Also a Part
Although mobile sports betting debuted in New York state in January 2022, the legislature didn't rush to change the laws that allowed mobile sports wagering.
Sen. Addabbo Jr. helped spearhead that legislation. In the fiscal year 2022-2023, mobile sports wagering receipts brought in $729 million to the state, according to the State Budget Division's mid-year financial report. It's an amount that has more than doubled since this time last year.
Language to increase the number of online sportsbook operators could be folded into bills in the next legislative session, too. That could result in a possible reduction of the state's online sports betting tax rate imposed on AGR, which is currently set at 51%. DraftKings and FanDuel have appealed to legislators to reduce that rate.
Most Read