New York Gaming Location Board Investigated by US Officials
Posted on: October 17, 2016, 05:00h.
Last updated on: October 17, 2016, 04:52h.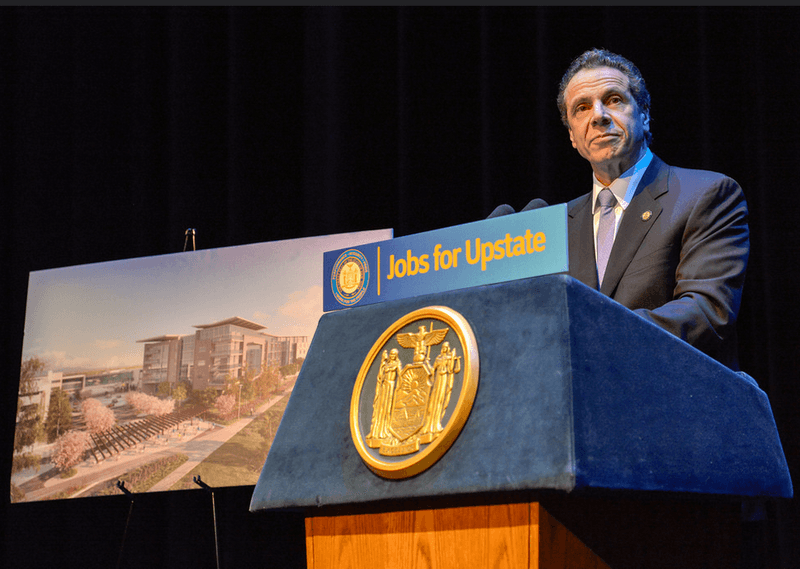 The New York Gaming Facility Location Board attracted the peering eyes of the US Securities and Exchange Commission (SEC) soon after it awarded Empire Resorts Inc. one of the state's four upstate casino licenses in late 2014.
That's according to the New York Post, which says an insider with private knowledge revealed that the SEC investigated after noticing irregular stock trading surrounding Empire Resorts on NASDAQ.
"The SEC was investigating it within two days of what had occurred," the anonymous source told the NY Post. "It got them very suspicious."
According to NASDAQ data, Empire stock trading volume almost tripled the day before the New York Gaming Facility Location Board announced Empire's bid to develop and operate a $1.3 billion casino in the Catskills had been approved. The Post hints that the appointed board possibly profited off distributing inside knowledge of Empire's approval to outside investors.
However, New York Governor Andrew Cuomo (D), whose office designates and oversees the state's Gaming Commission, denied knowing any SEC investigation took place. And New York Gaming Commission spokesman Lee Park told the Post that the selection process was "conducted with 100 percent transparency and the utmost integrity."
In 2013, New York amended its racing and pari-mutuel wagering law to call for four upstate land-based commercial gaming establishments. In addition to Empire Resorts, the winning bidders were Rivers Casino Resort at Mohawk Harbor, del Lago Resort & Casino in Seneca County, and the expansion of Tioga Downs Casino.
Sounds Like Amaya
The alleged inquiry by the SEC into the New York gaming location committee isn't too different than the allegations brought by Quebec's Autorité des Marchés Financiers (AMF) against former Amaya Founder and CEO David Baazov.
Financial regulators there alleged that Baazov distributed confidential information to outside persons including his brother Josh regarding the internal strategies and future actions of Amaya.
In June of 2014, Amaya acquired the parent companies to PokerStars and Full Tilt Poker for a staggering $4.9 billion. Leading up to the sale, Amaya's stock price almost doubled, even though no public comment had been made on the monumental gaming purchase.
Baazov denied, and continues to deny, any wrongdoing.
"I would like to reiterate that I did not receive any money, gifts or anything for that matter as it relates to the trading by any of these people in any securities," Baazov said last month. "I look forward to being exonerated and putting this behind me."
Baazov severed all ties with the company he founded in September.
No Crime, No Foul
While the New York Post story makes rather strong accusations against the New York Gaming Location Board, the SEC's query apparently proved fruitless in terms of finding any sort of criminal misconduct.
US Attorney for the Southern District of New York Preet Bharara, the famed prosecutor behind internet poker's Black Friday in 2011, had no comment for the Post.
Additionally, Cuomo's office said the SEC hadn't reached out or questioned the governor in regards to actions relating to the Empire Resorts casino approval.