New York Downstate Casino Applicants May Face Lengthy Licensing Process
Posted on: August 17, 2022, 07:03h.
Last updated on: August 18, 2022, 02:10h.
The Racing and Gaming Conference at Saratoga kicked off Tuesday with a star-studded panel discussing the casino licenses slated for downstate New York.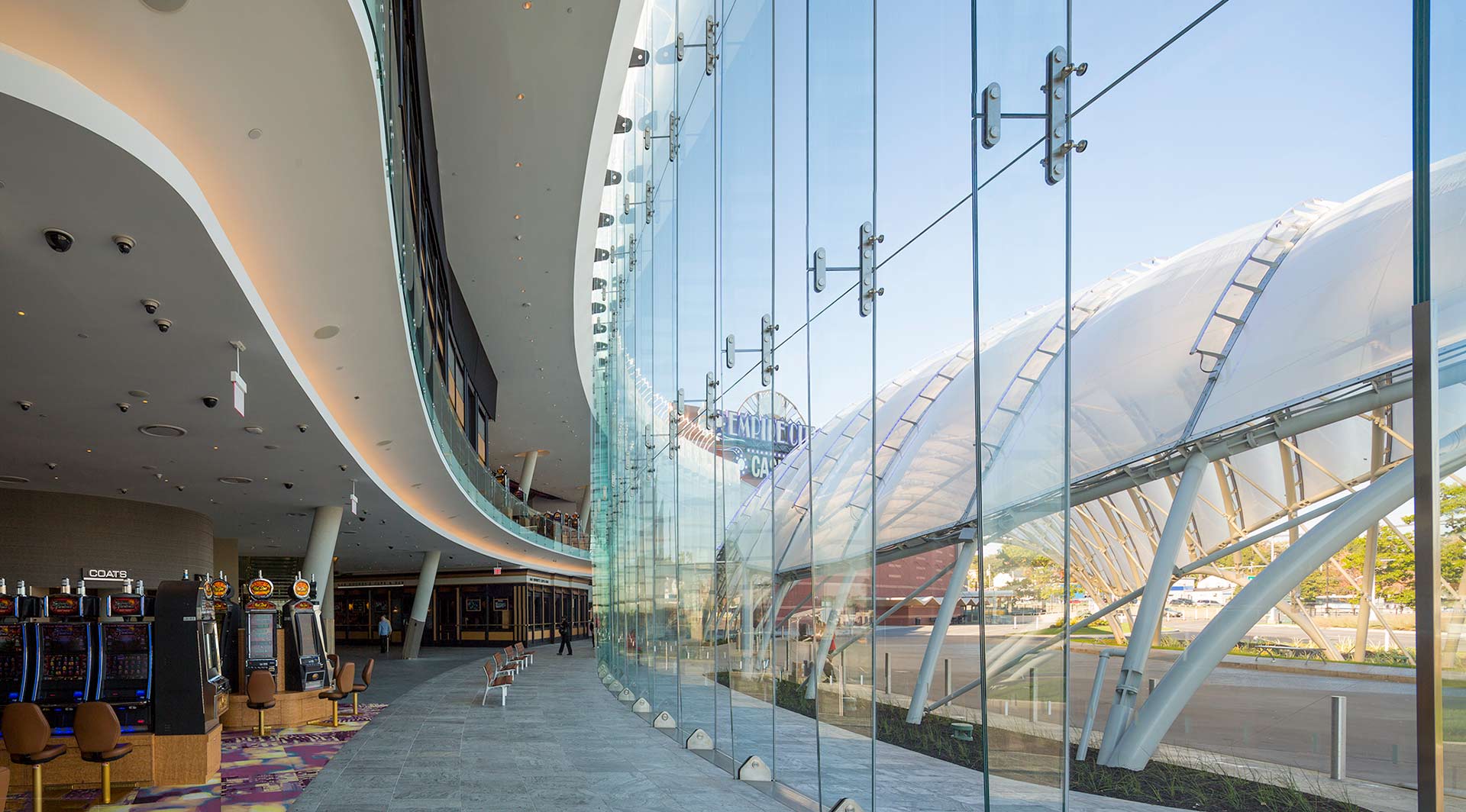 The state has three licenses available for New York City and the surrounding areas, and the competition is expected to be fierce – especially since most expect two of the licenses will go to companies with existing facilities in or near the largest metropolis in the US. Those licenses will cost at least $500 million each.
But before someone can double down on an 11 in a legal blackjack game in New York City, there's a complex process to navigate. It involves state and local officials determining where the casinos will go. The start of that process is now less than two months away.
Jeff Gural, a New York City developer and owner of Tioga Downs Casino Resort, Mike Kane, president and CEO of the New York Gaming Association, New York state Assemblyman Gary Pretlow (D-Mount Vernon), chairman of the Assembly Committee on Racing and Wagering, and former New York Gov.
David Paterson, a senior vice president and senior advisor at Las Vegas Sands, shared their thoughts on how quickly they believe the licenses will be awarded, whether all three will be awarded, and where the casinos may go.
Not Made in Manhattan
When all is said and done, Gural told the audience at the Saratoga Hilton not to expect Manhattan to get a casino. Gural, who owns Meadowlands Racing and Entertainment, said there's too much opposition from restaurants and other attractions in the borough.
"They don't look at it as a benefit at all," he said.
Gural also expects MGM Resorts International, which operates Empire City Casino at Yonkers Raceway, and Genting Group, which operates Resorts World New York City at Aqueduct Racetrack in Queens, to get two of the licenses. Both currently operate as video lottery gaming facilities.
With that as a likelihood, Gural said he considers Citi Field, the Queens Stadium of the New York Mets, to be the front-runner for the third license.
Mets Owner Steve Cohen has touted the Willets Point neighborhood near the stadium as a prime location for a casino.
About the Licensing Process
Gural said he'd be surprised if Resorts World and Empire City did not open within a year. But not everyone on the panel believes that will be the case.
Both Kane and Paterson say the process for approving licenses will be long and arduous, taking longer than some anticipated.
According to information obtained from the New York State Gaming Commission, most of the five-member Gaming Facility Location Board (GFLB) must be appointed by Oct. 4. Once that happens, the GFLB will have 90 days to create a solicitation inviting gaming companies to apply for a license.
But before applicants can go before the state, they must secure at least two-thirds of support from a local advisory board that would include the state assembly member, the state senator, and the local council member who represent the site proposed. Other members would be appointed by the governor, the mayor, and the county executive (or borough president for a New York City proposal). There are also zoning approvals that would be needed.
Once local approval has been given, the GFLB would then consider the application and determine whether it should go before the commission. If so, the commission would initiate a suitability review before rendering a decision.
Under that time frame, next year would be the earliest a license could be awarded.
Pretlow Believes Process Should Go Quicker
Pretlow said the intent behind issuing the licenses, which were included in the budget bill lawmakers passed in Albany back in April, was — as he described it — "speed to market." He called the plan that the commission has laid out a "long-term" process
At the same time, he also called on the Gaming Commission to use some restraint in the process, saying the state does not need to award all three licenses simultaneously, or one right after the other.
They could approve two and have that third just out there for a later date, and I think it would be in the state's best interest not to do three, because there may come a time when we need an extra $500 million," Pretlow told Casino.org after the panel discussion. "Issuing a license would be a quick way to get it."
The state lawmaker noted that MGM, located just blocks from his district, and Genting have plans to transition to a full-fledged casino. Both locations also have strong support within their communities. However, they still must go through the application process, just like any other gaming company that wants a license.