New York Casino Bidding Prompts Heavy Lobbying, Spending
Posted on: July 9, 2014, 05:30h.
Last updated on: July 7, 2014, 10:46h.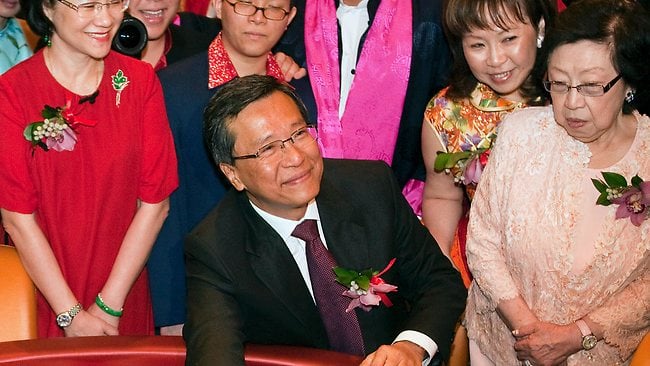 If you want to build a casino in New York, you know you're going to have to spend a lot of money. Between applications and putting together a bid, most companies will spend millions of dollars. The minimums for the resorts themselves will be in the hundreds of millions, and nobody would be shocked if a company spent more than $1 billion on their project even in upstate New York. But as it turns out, some of these companies were flashing plenty of cash even before the bidding began.
According to a report from the New York Public Interest Research Group (NYPIRG), companies that are bidding for casino licenses in the state spent nearly $11 million on campaign donations and lobbying during 2012 and 2013. Even that figure is likely low, as the rules for reporting mean that much of the money spent may have gone legally unreported.
Genting Leads Spenders
The big spender of the group was Lim Kok Thay, who spent close to $2.5 million on lobbying during those two years through companies associated with the Genting Group. That outlay is understandable when you consider that Lim has a stake in two casino proposals in Orange County, as well as another in Sullivan County.
Lim is also the part-owner of Empire Resorts, which is looking to build in Orange County and spent $665,977 over the two year period. These numbers dwarf the spending by Caesars, which put $319,123 in lobbying. Their partner, developer David Flaum, has spent $211,925 himself during that period.
Another big expenditure came from contributions to political committees over those two years. Genting once again led the way here, spending just shy of $1 million in contributions. They were closely followed by Jeff Gural, who owns Tioga Downs and spent just over $700,000. The New York Gaming Association, which is more generally supportive of casino expansion, has given over $550,000.
Loopholes Mean Spending Totals Incomplete
Where exactly has that money been going? $1.9 million went to the New York Jobs Now Committee, a political action committee (PAC) that lobbied in favor of the casino expansion. A similar PAC, the Nevele Proposition 1 Committee, took in $327,404.
A total of 31 lobbying firms were also retained by casino companies over the two-year period. But the amount of money that has actually been paid out to these firms is hard to gauge, as a legal loophole may well be obscuring much of the spending.
"One notable limitation to this analysis is that New York State lobbying disclosure requirements do not capture all casino license advocacy," the NYPIRG report stated. "Lobbying officials in municipalities with populations under 50,000 does not need to be publicly reported."
This is a problem, as 15 of the 16 municipalities that have been targeted by casino developers would fit under this exemption, meaning that any money spent on lobbying local officials in these locations could go unreported.
In addition, some political entities that are not required to report donations are believed to have received major contributions during the time period.
"Notably, the Committee to Save New York was reported to have received $2 million from the casino giant Genting around the same time the governor announced he would push to legalize casinos,'" the report stated. NYPIRG also pointed out that the original version of the casino legislation had banned political contributions from operators and senior employees, but that this was stripped from the bill just before it was passed.