New Osage Casino Pawhuska Opens in Oklahoma on 'Sacred Ground'
Posted on: October 9, 2023, 12:38h.
Last updated on: October 9, 2023, 01:33h.
The new Osage Casino Pawhuska held its grand opening Friday in the city of Pawhuska on the Osage Tribe's reservation in Oklahoma, The Pawhuska Journal-Capital reports. The resort will replace an older gaming facility that opened in 2003.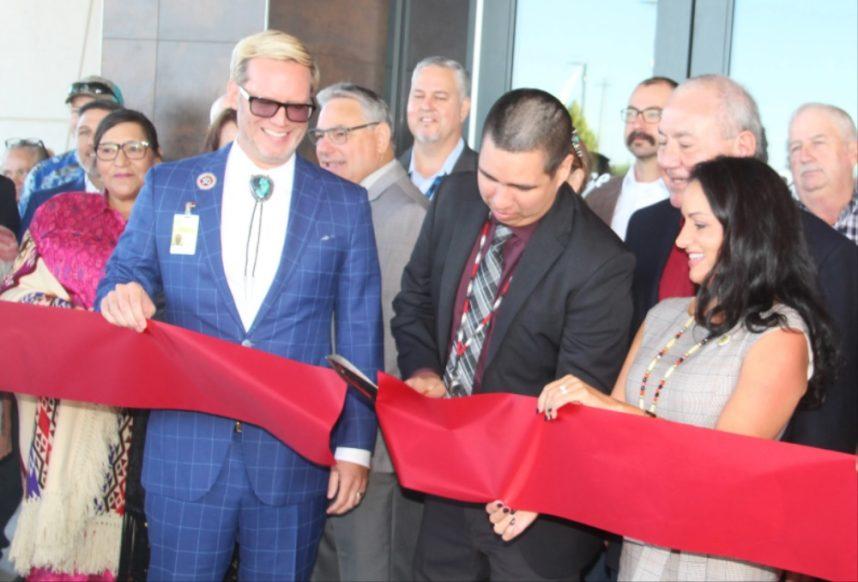 The new 87,808-square-foot casino-hotel boasts 47 hotel rooms, more than 3,000 square feet of event space, 259 slot machines, and a full-service restaurant.
The hotel may benefit from reports of an uptick in tourism to Pawhuska brought by the 2023 Martin Scorsese flick, Killers of the Flower Moon, which is primarily filmed there.
The small city, an hour's drive north of Tulsa, has been the seat of the Osage tribal government since its reservation was established in 1872.
'Divine Intervention'
At the ribbon-cutting ceremony, Geoff Hager, chair of the Osage Gaming Enterprise Board, said his childhood home had once stood on the plot where the casino was built.
Hager recounted a story of how, while playing on the land as a child, he heard his mother's voice calling out to him to stop, which allowed him to avoid a falling tree branch that would have otherwise landed on him.
When he thanked his mother for the warning, she claimed it wasn't her. Hager cited this as evidence of "divine intervention," and proof that the land where casino had been built was "sacred" — although traditionally this has been a reason not to build a casino somewhere.
The project has been some 20 years in the making for the tribe, according to Osage Casinos CEO Kim Pearson. Construction began in 2021 and has been delayed by supply chain issues.
Eyes on the Ozarks
It is the first of two Osage casinos expected to open this October. The other, 25 miles east in Bartlesville, will also replace a preexisting gaming facility with a larger resort.
The Osage Nation is also seeking to build a casino in the Lake of the Ozarks, Mo., to which it has ancestral ties. Osage lands once encompassed most of Missouri, although the tribe was forced to cede much of these to the United States in 1808. The tribe was relocated to Indian Territory in Oklahoma by an 1870 act of Congress.
In the early 20th century, the discovery of oil on its lands made the tribe very rich. But in 1921, the federal government declared that the Osage people were incapable of managing their own wealth.
The courts assigned white "guardians" to each adult member. This attracted con artists who defrauded and sometimes murdered their charges for their money, a subject tackled by the Martin Scorsese film, Killers of the Flower Moon.