New Jersey Retaining Control of Atlantic City Governance Through 2021
Posted on: April 23, 2019, 01:33h.
Last updated on: April 23, 2019, 01:33h.
The New Jersey government will retain control of Atlantic City through 2021. That comes despite Governor Phil Murphy's (D) campaign promises that his administration would hand back governance to local leaders.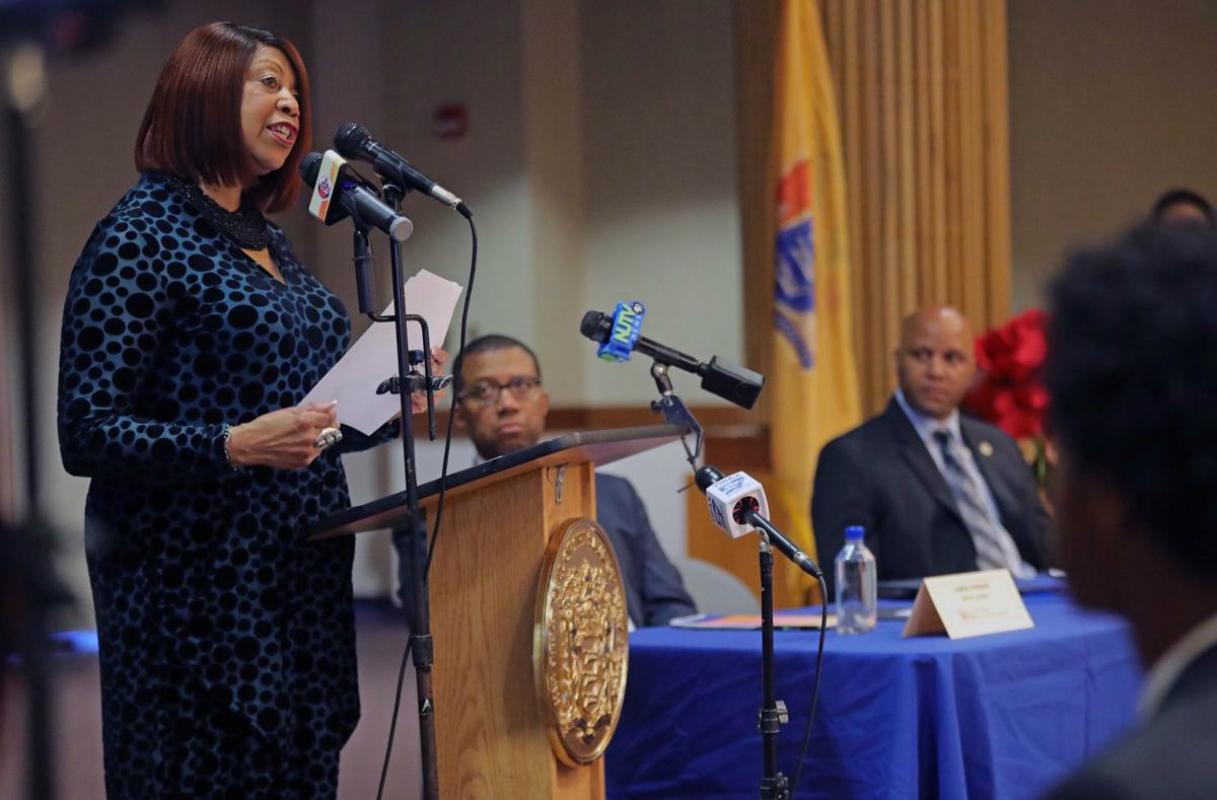 On Tuesday, Lt. Gov. Shelia Oliver (D) revealed the state will continue overseeing the cash-strapped gaming resort town through 2021. That was the original deadline envisioned by former Gov. Chris Christie (R), who along with the Democrat-controlled state Legislature, seized control of the city in November 2016.
This implementation plan represents the next phase in our work to build a strong, broad and durable foundation for shared prosperity in Atlantic City," Oliver stated. "I have confidence in this plan because it has critical buy-in from the community, city stakeholders, and anchor institutions that have agreed to be mutually accountable for getting the work done."
Christie and state lawmakers in Trenton argued more than two and a half years ago that Atlantic City's government was unwilling to take the necessary steps to rid its more than half of a billion dollars in debt. The debt threatened the credit ratings of nearby towns, as well as the state as a whole.
State of Atlantic City
The state takeover came after five casino resorts closed between 2014 and the fall of 2016. With the city taking in far fewer taxes, debt quickly piled up.
Christie appointee Jeffrey Chiesa was able to negotiate property tax settlements with several casinos that led to the state and town saving nearly $100 million.
Murphy told voters during his campaign that he didn't consider the takeover necessary, and added that he "thought the city's plan was reasonable." However, his administration will continue governing Atlantic City through the majority of his first term in office.
With the property taxes settled, and two of the closed casinos reopening for business – and a third former casino reopening as a non-gaming hotel – and Atlantic City seems to be on a comeback.
Now armed with sports betting, and gross gaming revenue (GGR) soared more than nine percent last year. Casinos won $2.9 billion. GGR through the first quarter of 2019 has jumped 28.6 percent.
More Work Needed
The Atlantic City economy is more stable than it's been in many years. Collectively, the June 2018 openings of Hard Rock and Ocean Casino Resort are employing more than 4,800 full-time workers, and another 800 part-time positions.
However, Oliver – who is overseeing the ongoing Implementation Plan with Special Counsel to Gov. Murphy James Johnson and Michael Epps and Rosa Farias of the Atlantic City Initiatives Project Office – says much more needs to be accomplished before control will be returned.
Among the many goals listed in the latest scheme is "government effectiveness and accountability." Mayor Frank Gilliam (D) faced plenty of media criticism after he was involved in a casino nightclub brawl last fall and the FBI later raided his home. No charges were filed against the 48-year-old.
Gilliam expressed his support for the state's plan to govern the city until 2021. "I don't foresee this plan failing," the mayor declared. "For so long, folks have believed that Atlantic City could not flourish within its own self. The Debbie Downers of Atlantic City need to jump off that horse."
Similar Guides On This Topic
Latest Casino Stocks:
Retrieving stocks data...
Retrieving stocks data...
Retrieving stocks data...
Retrieving stocks data...
Retrieving stocks data...