New Jersey Gaming Regulators Mulling Whether Nine Atlantic City Casinos is Market Saturation Point
Posted on: April 26, 2019, 08:30h.
Last updated on: April 26, 2019, 08:35h.
Gaming regulators in New Jersey are trying to determine if Atlantic City, a nine-casino town since last June, has reached its market saturation point.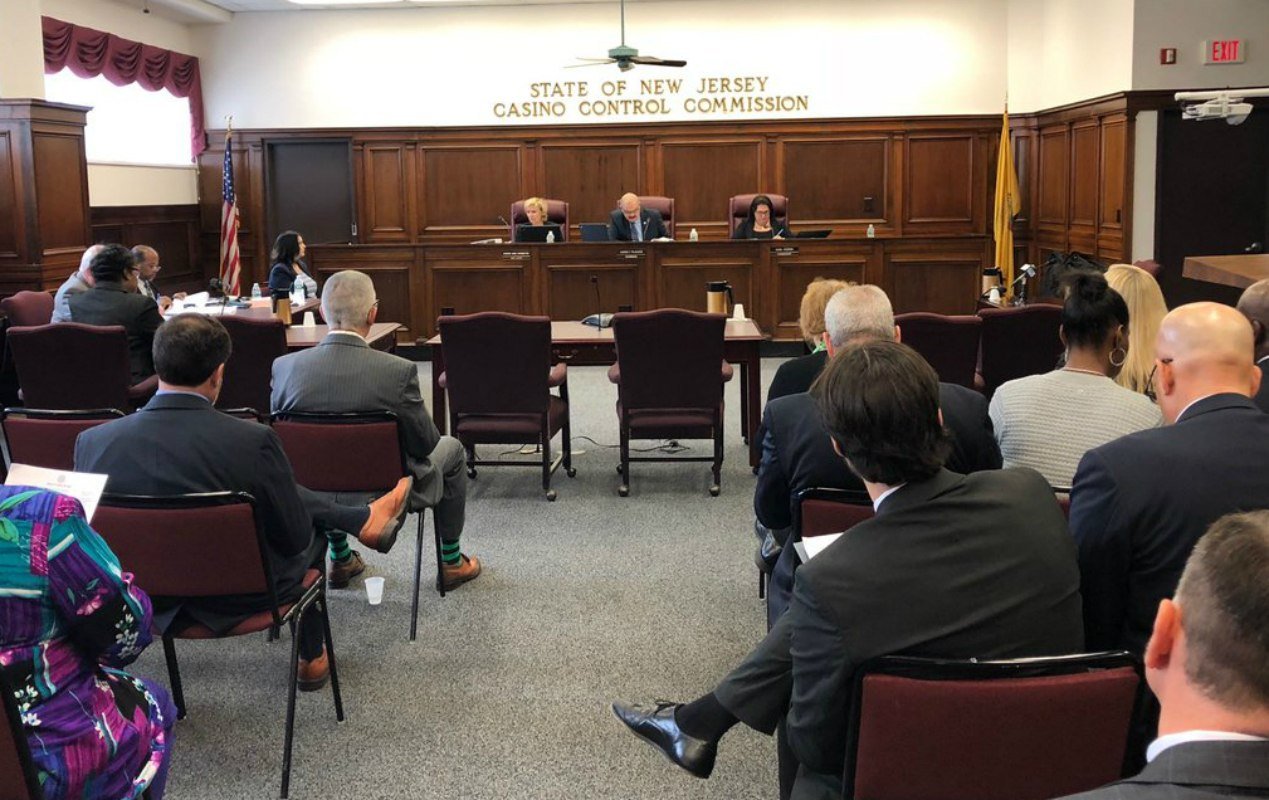 If the market is indeed at its saturation point, regulators could cap licenses in an effort to afford current casino operators the best chance of survival.
It was announced this week that the New Jersey government will retain oversight of Atlantic City through 2021. The state took control in November 2016 after the beachfront gaming town fell into massive debt and threatened the credit ratings of surrounding counties and the Garden State itself.
New Jersey Lt. Gov. Sheila Oliver and James Johnson – the special counsel to Gov. Phil Murphy (D) – this week released the Atlantic City Implementation Plan to place the town on solid footing before local officials regain control in 2021.
One recommendation made by Johnson in the earlier Transition Report is for the New Jersey Casino Control Commission (CCC) and Division of Gaming Enforcement (DGE) to consider revamping its regulatory environment. Specifically, he believes they should investigate if banning the issuance of new casino licenses is warranted.
Talking with the Press of Atlantic City, longtime market analyst Anthony Marino said, "Capping the number of casinos allowed within a defined geographic region is what Pennsylvania and Ohio do, and New Jersey should consider a similar process."    
Five casinos shuttered between 2014 and 2016, but two of those gaming resorts – Hard Rock and Ocean Casino – reopened last summer. A third, the Showboat, has reopened as a non-gaming property.
Should a cap be implemented, that doesn't bode well for Showboat owner Bart Blatstein. He cannot house a casino at the property due to a deed restriction, but the real estate developer is in the process of applying for a gaming license to build a standalone casino adjacent to his hotel.
Thinking Caps
The Atlantic City economy is healthier than it's been in more than a decade. State and town officials want to make sure it stays that way.
The good news is that gross gaming revenue is growing in Atlantic City. Internet gambling continues to play a critical role, and the addition of sports betting has generated new revenues.
Down the shore, slots and table games won $2.51 billion for the nine brick-and-mortar casinos last year. That was a four percent year-over-year gain, but upon closer review, not everything is as it appears.
Of the seven casinos in operation prior to Hard Rock and Ocean Casino, six reported fewer gross gaming revenue dollars from their land-based operations. Only Resorts – up 2.3 percent – recorded a gain.
Amid the more than $1 billion in investments reimagining the Trump Taj Mahal and Revel, former Bally's executive Wayne Schaffel said if gaming revenue doesn't grow "at least 15 percent, somebody's not going to make it."
Job Responsibilities
The CCC might be a bit taken back by Johnson's recommendation considering part of the commission's responsibilities is just that: deciding whether a new casino license would negatively impact other licensees.
Under the New Jersey Casino Control Act, when an application for a casino is received, the CCC is to refrain from approving "if the issuance or the holding results in undue economic concentration."
The term "undue economic concentration" is defined as meaning the approval "would have such actual or potential domination of the casino gaming market in Atlantic City as to substantially impede or suppress competition among casino licensees or adversely impact the economic stability of the casino industry."