New High for Nevada Marijuana Sales as March Sets $7.1M Monthly Tax Record, Gaming Industry Still Primary Tax Producer
Posted on: May 25, 2018, 04:00h.
Last updated on: July 24, 2018, 08:27h.
Nevada marijuana sales for recreational use topped $41 million in March, a new record, and delivered nearly $7.1 million in tax revenues to the Silver Sate. But the gaming industry remains the state's top tax producer and is in no danger of going up in smoke.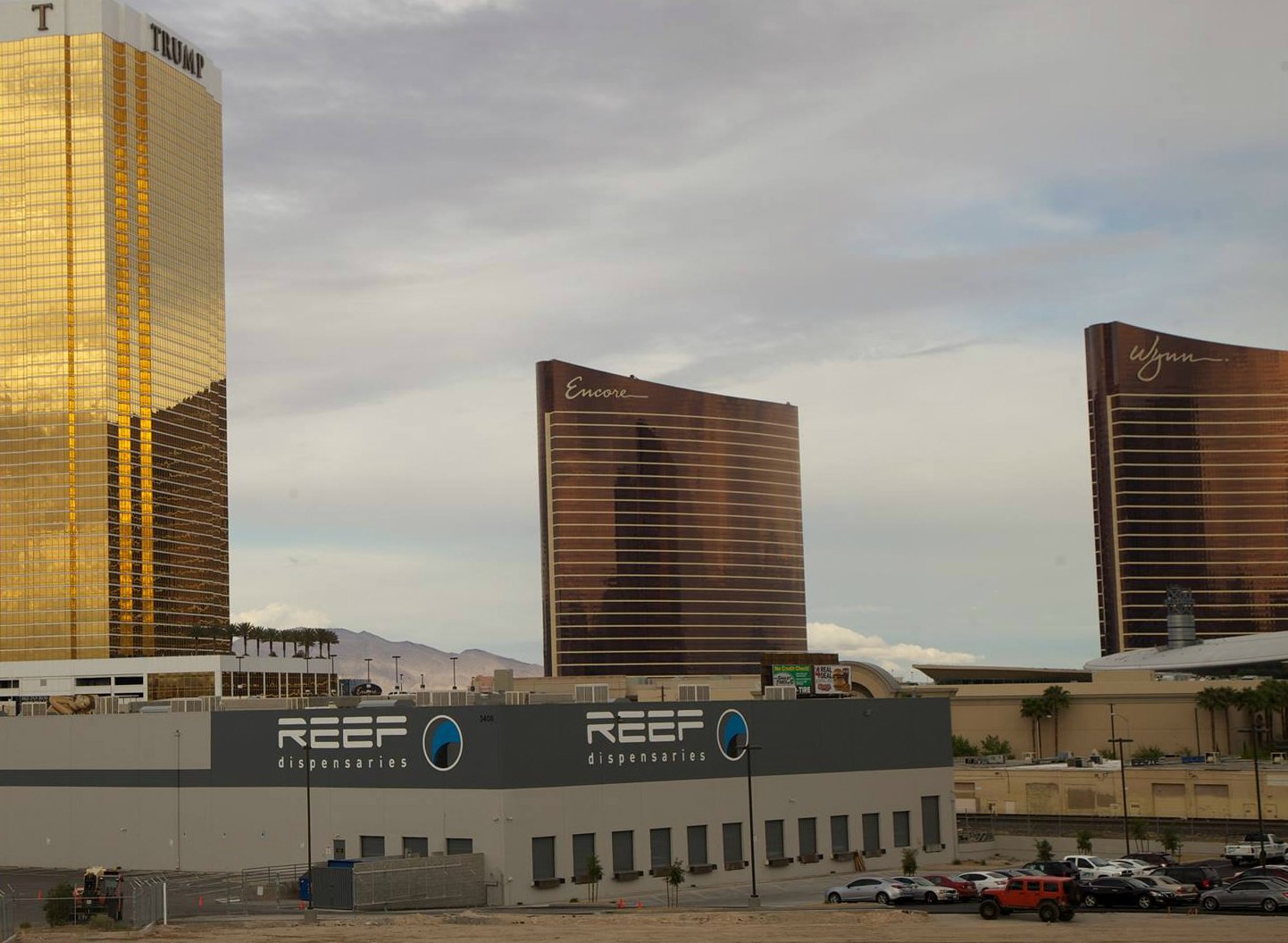 Casinos Still King
Recreational marijuana officially became legal on July 1, 2017. While retail shops can be found across the state, the majority of businesses are located in Las Vegas and Clark County.
According to the Nevada Department of Taxation, 47 of the state's 61 licensed marijuana dispensaries are located in Clark County. Thirty-seven have Las Vegas addresses.
Nevada is home to 316 casinos, per the Gaming Control Board. Gross gaming revenue is effectively taxed at 7.75 percent, and directed to the state's general fund.
In March, Nevada casinos won more than $1 billion, which equated to about $75.8 million in taxes and fees for the state. So while marijuana is delivering better than expected tax income, gaming still accounts for more than 91.5 percent of the revenue generated by the so-called sin industries.
Pot O' Gold
Marijuana cultivators pay a 15 percent tax on their sales to retail shops. The stores then pay 10 percent on their receipts to the state. The wholesale tax money is earmarked for Nevada schools, while the retail fees go to the state's Rainy Day Fund.
"Revenues from both taxes continue to outpace monthly and annual projections, pointing to a strong likelihood that Nevada will close out the fiscal year with much more robust marijuana revenue collections than anticipated," Nevada Department of Taxation Executive Director Bill Anderson explained.
The previous monthly marijuana tax record was $5.95 million, which was achieved in February 2018. Through the first nine months of the current fiscal year, marijuana taxes have raked in $48.97 million.
The March record highlights Nevada's ongoing industry diversification, which also encompasses a growing tech sector, expanding sports franchises, and, of course, a thriving nightclub and entertainment scene in Las Vegas.
No Smoking Zone
Marijuana remains illegal under federal law as a Schedule 1 narcotic: the same grouping as for heroin, LSD, and ecstasy. Nevada's casinos must abide by both federal and state laws, meaning gaming operators must remain totally removed from any dealings with the cannabis industry.
The Nevada Gaming Policy Committee recently recommended to the state Gaming Commission that it amend its regulations to allow casino resorts to "host conventions, trade shows, or similar conferences" related to marijuana, as long as they don't promote possession or consumption.
What sort of convention that might entail is a little hazy. While casinos could become permitted to allow marijuana businesses to meet inside their properties to foster relationships and exchange knowledge, Gaming Commission Chairman Tony Alamo said the two industries "shall not meet."
"This is regarding conferences and conventions," Alamo declared. "At the end of the day, this resolution has every gaming licensee to still hold true the reputation of the Nevada gaming industry and the gold standard we all enjoy."
Consumption of marijuana remains illegal in public spaces, but anyone who's recently been to the Strip or downtown Las Vegas knows that's a regulation that's not being enforced. Tourists say the smell of pot permeates both areas extensively.
Similar Guides On This Topic