Nevada Regulators Look to Extend Account Wagering Across the Casino Floor 
Posted on: December 11, 2016, 01:41h.
Last updated on: December 11, 2016, 01:42h.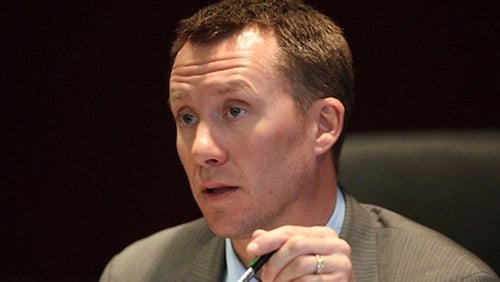 Nevada regulators are considering expanding the use of wagering accounts at land-based casinos to cover more forms of gambling, not just sports betting and a smattering of online games, as is currently the case.
The proposed changes would permit players to bet on slots, video poker and bingo using their casino accounts.
The proposal has become possible because of tweaks to gaming law enacted by the Nevada legislature in 2015, at the same time rules were changed to pave the way for skill gaming machines and their variable payouts.
AG Burnett, chairman of the Gaming Control Board, told the Las Vegas Sun that the idea is to remove barriers for the customer in line with trends in other sectors.
Digital Payments
"Currently, there are separate account-wagering regulations for each type of gaming, such as for mobile gaming, races and sports, interactive and slots," said Burnett. "Each may have slightly different requirements. The aim of the changes we are making to the regulations is to bring them all into alignment so they have the same requirements for each, with only minor variances.
"What we're doing is making it easier for the patron," he added. "We are moving from a cash-based society to an electronic payment-based society, and these regulations are attempting to address that. Specifically, we will be changing the definition of a wagering voucher to include digital payments. We're trying to move an all-digital representation of a wagering voucher."
What Role for Credit and Debit Cards?
Regulators are scheduled to meet today (Thursday) to discuss the proposals, and a key point on the agenda will be the role credit cards might play in this new vision of a cashless casino floor.
It is currently prohibited to buy casino chips with credit cards and debit cards, but in 2014 prepaid debit cards were approved for wagering on Nevada slot machines, following changes in state gaming regulations, provided they are tied to a casino customer's rewards account
"That's going to be one of things we talk about," Burnett said. "Namely, what methods can you use to fund the wagering accounts. There will definitely be a discussion about that and some dialogue with the problem-gaming folks to listen to their concerns."
"Credit and debit cards are specifically prohibited by NRS 463.3557 to directly fund a game. The key word here is directly. These new account regulations currently allow wagering accounts to be funded by debit and credit cards since they are not directly funding the game itself."