Multimedia Games Inc. Becoming Slots Investment Dream
Posted on: August 6, 2013, 05:30h.
Last updated on: October 26, 2021, 05:24h.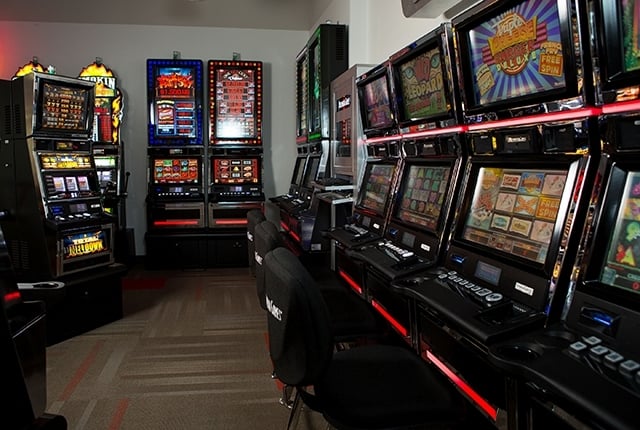 What a difference a few years makes.  Back in 2010, slot machine manufacturer Multimedia Games Inc. was seeking a buyer and couldn't give themselves away, but now the gaming industry is falling all over themselves looking to invest in the ever-expanding company. A lot of the change can be attributed to the simple reality that Multimedia now holds many more states' gaming licenses.
The company's CEO Patrick Ramsey, only 39 years old, took over the reins initially as COO in 2008, was promoted in 2010, and is enjoying the fruits of his vision now.
"We're an exciting growth story in gaming, and there aren't too many of those, to be honest," said Ramsey with pride.
License to Deal
Taking Multimedia from just a few gaming licenses to ones in all the key gambling markets, including Nevada, New Jersey, Pennsylvania, Illinois, Mississippi and Louisiana, has turned the manufacturer into a very desirable Wall Street investment commodity.
"I think people have looked at us with just 30 percent to 40 percent of the U.S. market and saw our success," Ramsey said. "They have to figure we're bound to be successful when we can sell games to 80 percent to 90 percent of the U.S. market."
Industry gaming analysts support Ramsey's claims; one at Brean Capital, Justin Sebastiano, has told investors that the company's future is up, up and away.  He says the new market openings should definitely affect bottom-line sales figures.
"We visited 34 regional casinos in the past two months and universally, Multimedia Games was named the up-and-coming slot manufacturer by the property managers with whom we met," Sebastiano said.
Another key industry analyst, Credit Suisse's Joel Simkins, agrees. He says he is seeing Multimedia's slot machines on more and more casino floors, and that's in a time when many casino execs are actually pulling back from ordering newer equipment to replace old games.
"As we have heard from casino operators in Atlantic City and tribal gaming, Multimedia Games is amassing low single-digit market share and orders in a number of locations," Simkins said.  That growth has all been within the past three years; back in 2010 when things were a bit more glum, Multimedia Games had only 2,000 – 3,000 machines total out in the U.S. market, and most of those were found in tribal casinos located in Oklahoma and Washington State.
You might expect a slot machine manufacturer to be headquartered in Las Vegas; you certainly wouldn't expect them to be in mostly liberal and artsy-fartsy Austin, Texas. But the company's roots in Austin date back to when they were primarily supplying to Indian casinos in nearby Oklahoma. And at the start of the millenium, that was fine; it provided Multimedia with a solid starting base to build their business. From there, they expanded into other states with tribal casinos, such as California, but always had their eye on the prize: the Las Vegas Strip, as well as the expanding regional gaming and moored "riverboat" casino markets.
Ramsey was offered the CEO as an interim-only position when existing CEO Anthony Sanfilippo left the company to take over the reigns at what was probably a good customer of Multimedia's at that time: Pinnacle Entertainment, which operates numerous midwestern gaming properties.  With a lengthy and impressive pre-Multimedia resume that included Caesars Entertainment (then called Harrah's), Ramsey was more than qualified to take over the reins.
Not Ready for Sale
But finding that 2010 buyer was another issue altogether. "It was the wrong time to be selling and the wrong time for buyers to be buying," Ramsey said. Instead, the company's board decided to keep Ramsey on as CEO and let him expand their operations into broader and more lucrative markets.
"We decided to go this independent route and try to build value, take market share and grow," he said.
Looks like their bet is paying off; today, Multimedia has expanded nearly ten-fold to close to 20,000 U.S. slot machines. In 2011, they received their coveted Nevada gaming license and last year, they entered the fray on the Strip at last, as well as in Atlantic City.
"The Nevada license was important because it sent a message that we're a real manufacturer that can compete in a major level, especially with some of the big players," Ramsey said.