Mohegan Sun Wants Tournament Basketball; NCAA Objects
Posted on: May 27, 2013, 05:39h.
Last updated on: May 27, 2013, 02:53h.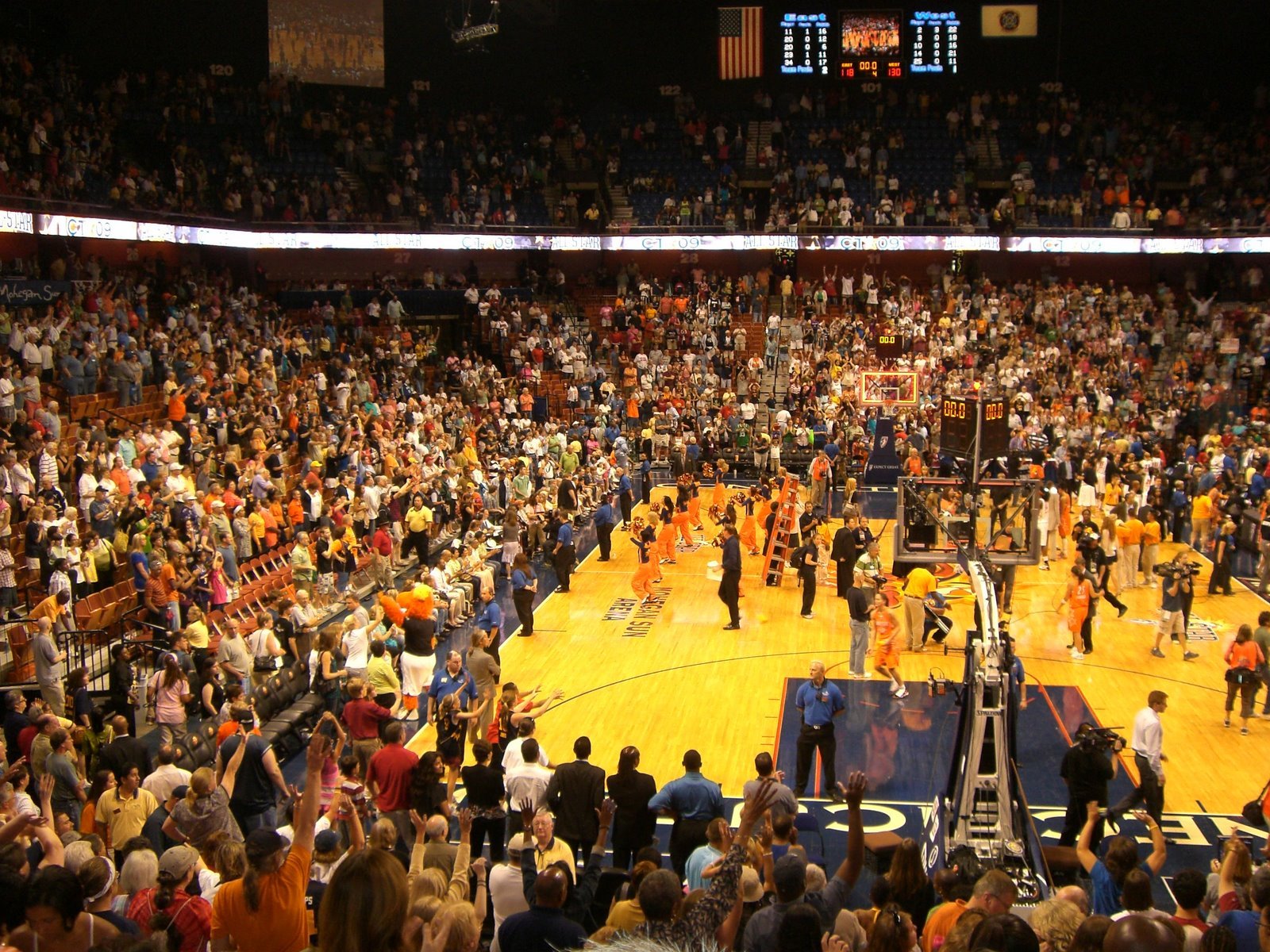 Connecticut's Mohegan Sun casino has some pretty strong ties to women's basketball. The Mohegan Sun Arena is the home of the WNBA's Connecticut Sun, and the state is enamored with the exploits of the University of Connecticut Huskies, as they have been the most successful team in women's college basketball over the past decade.
Bid for Women's NCAA Basketball
With all that background, it's no surprise that Mohegan would want to get involved in women's college basketball. That's why the casino is putting  together a bid to host early round action in the Women's NCAA Basketball Tournament, a marquee event that would attract a large, passionate crowd to the arena.
The casino's hopes were raised somewhat recently when the American Athletic Conference agreed to host their season-ending championships at Mohegan Sun in 2014. While the agreement isn't yet official, coaches and athletic directors from the AAC endorsed the plan at a conference meeting.
But while hosting a conference championship is nice, the Mohegan Sun knows that the big money is in hosting games that would be broadcast on a national stage. Unfortunately for them, it seems that the NCAA has no interest in bringing their tournament to a casino venue.
NCAA Stalwartly Opposed
"At this point in time, the NCAA policy has not changed [regarding casinos], so we could not consider their bid for a regional," said NCAA spokesman Rick Nixon.
The NCAA has a strong anti-gambling stance, which was illustrated during last year's Women's NCAA Basketball Tournament. The Eastern regional final was scheduled to be hosted in Trenton, New Jersey this March, but the NCAA demanded it move after New Jersey moved to legalize sports betting in the state. Even though the laws would have prohibited betting on college sports hosted in New Jersey, that wasn't enough for the NCAA to allow tournament games to be held in the state.
The Mohegan Sun tried to submit a bit to act as a replacement host, but they were rejected on the same anti-gambling grounds. The casino had hoped that since they do not allow sports betting, the NCAA may have allowed games to be held there.