Mike Tyson to Be Featured in Inspired's Rush Boxing
Posted on: September 17, 2015, 12:24h.
Last updated on: September 17, 2015, 12:24h.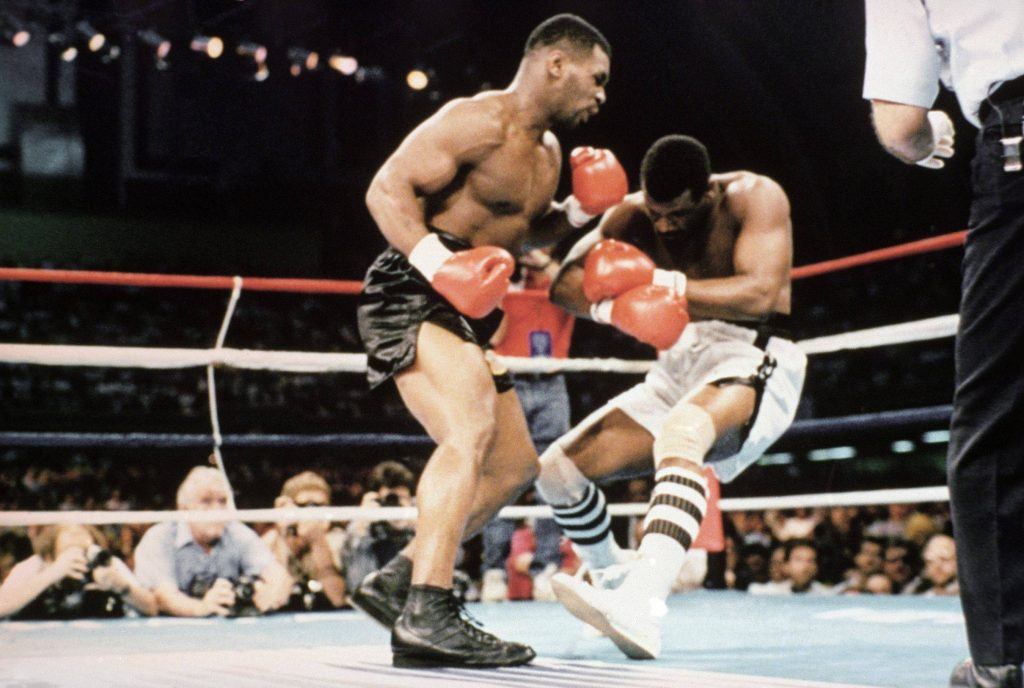 Mike Tyson hasn't been known primarily for his legendary boxing skills for a couple decades now.
But his appearances on television and in movies have kept him in the limelight, and now one company is looking to capitalize on his stature in a new boxing game.
Inspired has entered into a partnership with Tyson that will see the former world heavyweight champion lend his likeness to Rush Boxing, a virtual sports game that may be one of the coming crop of skill games that are set to be part of Las Vegas casinos in the future.
Inspired plans to show off a whole range of "Virtuals" at the Global Gaming Expo (G2E) in Las Vegas later this month, including Rush Basketball, Rush Soccer 2 Matchday, and American Rush Indy Car Racing.
Inspired Focusing on Social and Mobile Games
Inspired's virtual sports games were being showcased alongside a suite of social mobile games, including We R Football, which boasts over 20 million players worldwide.
"We are particularly excited about the potential for our Virtuals and mobile games at this year's show," said Inspired Chief Product Officer Gerhard Burda. "We are spearheading the gaming industry in this shift, and we have plenty more innovations to come."
Skill-based games are likely to be the hottest topic at G2E, as the Nevada Gaming Control Board recommended that they become legalized in the state's casinos.
While the Nevada Gaming Commission still has to approve the changes, they may do so as early as this week, and companies are already anticipating that these will be allowed sooner rather than later.
That means it is likely that many manufacturers will use G2E to show that they are ready to supply these games once they are approved. For Inspired, the partnership with Tyson is an attempt to stand out from the crowd.
"G2E Vegas brings together the gaming industry's elite, so it's the perfect platform to unveil our new brand partnership with the legendary boxer, Mike Tyson, and showcase our leadership in omnichannel gaming," Burda said.
Tyson Was One of World's Most Popular Athletes
Mike Tyson, known as "Iron Mike" in his boxing heyday, first won a world heavyweight boxing title in 1986, and unified the major titles in 1987.
Tyson built up a record of 37-0 before suffering a shocking knockout loss to Buster Douglas at the Tokyo Dome in 1990.
Those who played video games in the 1980s know that this isn't the first time that Tyson has leant his name to a video game. When the arcade game Punch Out!! was developed for the Nintendo Entertainment System, it was rebranded as Mike Tyson's Punch Out!!, and the then world champion was turned into the final opponent for the player in the game.
There's no telling if the Inspired game will become a beloved classic like Tyson's previous venture into gaming: the only current preview for the game is just a teaser, and offers no real information on gameplay.
It is likely that Rush Boxing and many other skill games are only in the very early stages of development, as the move to legalize such games in casinos has only gained momentum in the last few months.
The Global Gaming Expo is an annual international trade show that first debuted in 2001 and has since become the biggest show for the gaming industry each year.
The conference is designed to hit on many different aspects of the gaming industry, from the games themselves to food service and hospitality concerns.