MGM Resorts CEO Jim Murren Says Japan Licensing Process Could Delay Osaka Resort Beyond 2025
Posted on: August 9, 2019, 09:07h.
Last updated on: August 9, 2019, 12:44h.
MGM Resorts CEO Jim Murren says a lengthy licensing process in Japan could prohibit opening an integrated casino resort in Osaka in time for the city's hosting of the 2025 World Expo.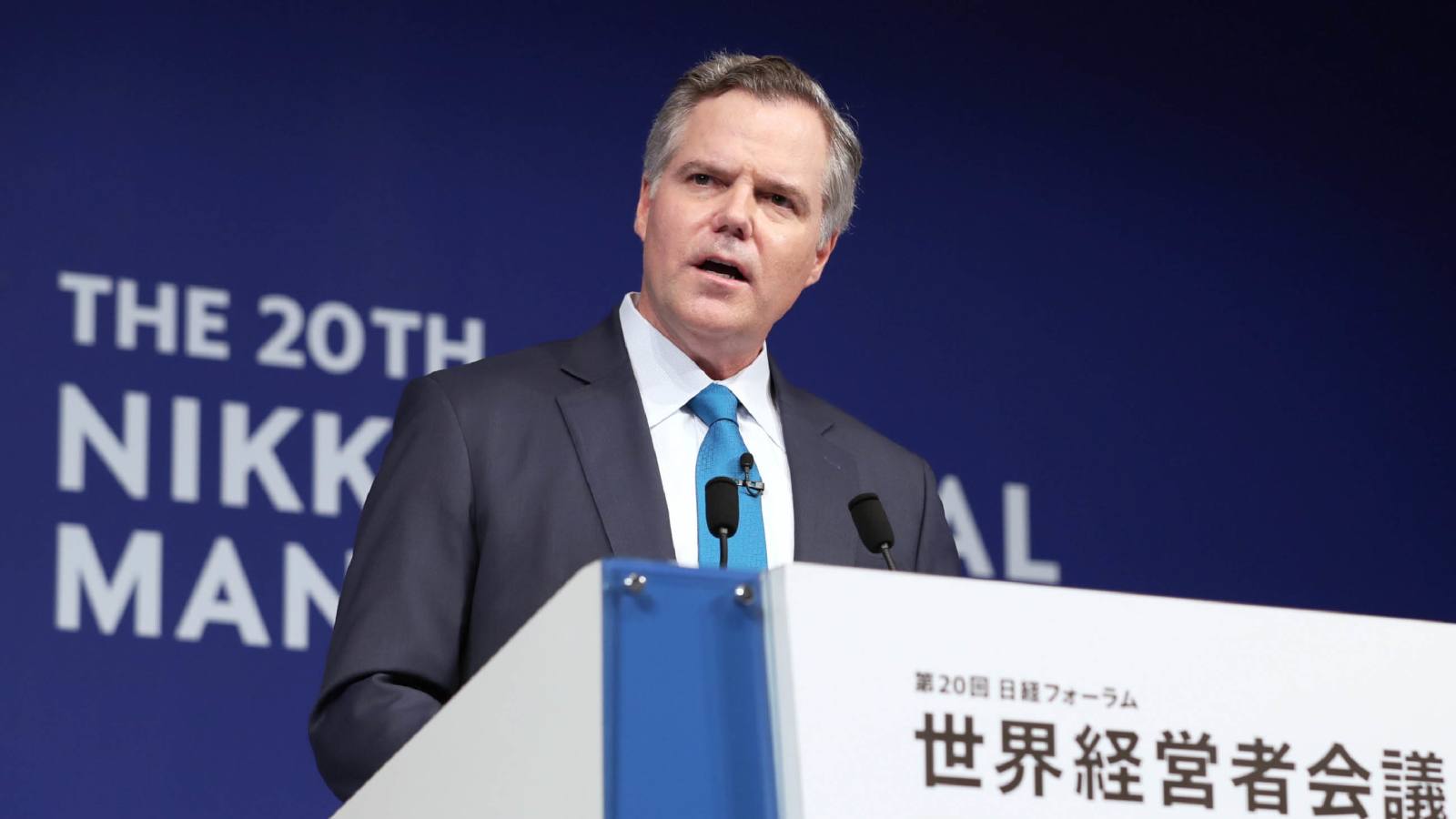 MGM and Las Vegas Sands are considered the frontrunners for two of the three forthcoming IR licenses Japan's federal government is authorizing. A global bidding war involving the largest casino operators will be fought for the third and final permit.
Osaka is MGM's preferred location to build. The Las Vegas-based company is committed to the city, and has established an office there that Murren has visited numerous times.
I don't have doubts about the abilities of the architects we have on board, or those of the civil planners and general contractors," Murren told The Japan Times this week. "The challenge to meeting the March 2025 opening will be getting through the permit process."
To show its commitment to Osaka, MGM's Las Vegas Bellagio Conservatory 2019 spring show was titled "Japanese Spring," and featured a replica of the Osaka Castle – one of the most historic landmarks in all of Japan.
Bidding Process
Japan's forthcoming commercial gaming industry is viewed as the most exciting proposition since Macau ended billionaire Stanley Ho's monopoly there in 2002. While the country has the eyes and ears of the world's largest casino operators, much remains unknown on how it's all going to play out.
The national government is currently formalizing its Casino Administration Committee and the guidelines the agency will use in determining which bids win. Federal lawmakers are also creating the Japan Casino Administration Committee, which will be tasked with governing the IR properties and their operations.
Japanese citizens remain split on whether legalizing commercial gaming is in the best interest of the country. But in Osaka, local officials and the public support generally support the project.
"There is clarity, passion and support for an IR project of a kind I see in Osaka, but not currently in other parts of Japan," Murren said.
Osaka Critical
The general sentiment is that Osaka will be the first city to be issued a casino license. Officials in other locations are also considering making an appeal for licensure, but currently there is no area more interested than Osaka.
Osaka will likely be the site of Japan's first IR. There can be no mistakes. It has to be flawlessly executed and operated," Murren concluded.
If it isn't, other candidate cities might withdrawal from consideration.
Analysts at Sanford Bernstein opined this week that Japan's gaming industry will become the world's third-largest – not the second – upon maturation. The investment firm predicts Japan's three casinos will generate around $8 billion in annual gross gaming revenue, which would keep it behind Nevada, which is at nearly $12 billion per year.
Macau's title as world leader certainly isn't in jeopardy. Casinos in the Chinese Special Administrative Region won $37.8 billion last year.