MGM Resorts Tacks on Mandatory 20 Percent Spa Service Charge, as Las Vegas Operators Continue Rubbing Guests Wrong Way
Posted on: August 11, 2018, 10:00h.
Last updated on: August 10, 2018, 10:54h.
MGM Resorts is no longer leaving spa tipping decisions up to patrons. Guests who wish to receive spa services will soon be forced to pay a 20 percent service fee, regardless of how good that service actually was, which is the whole idea behind an optional gratuity.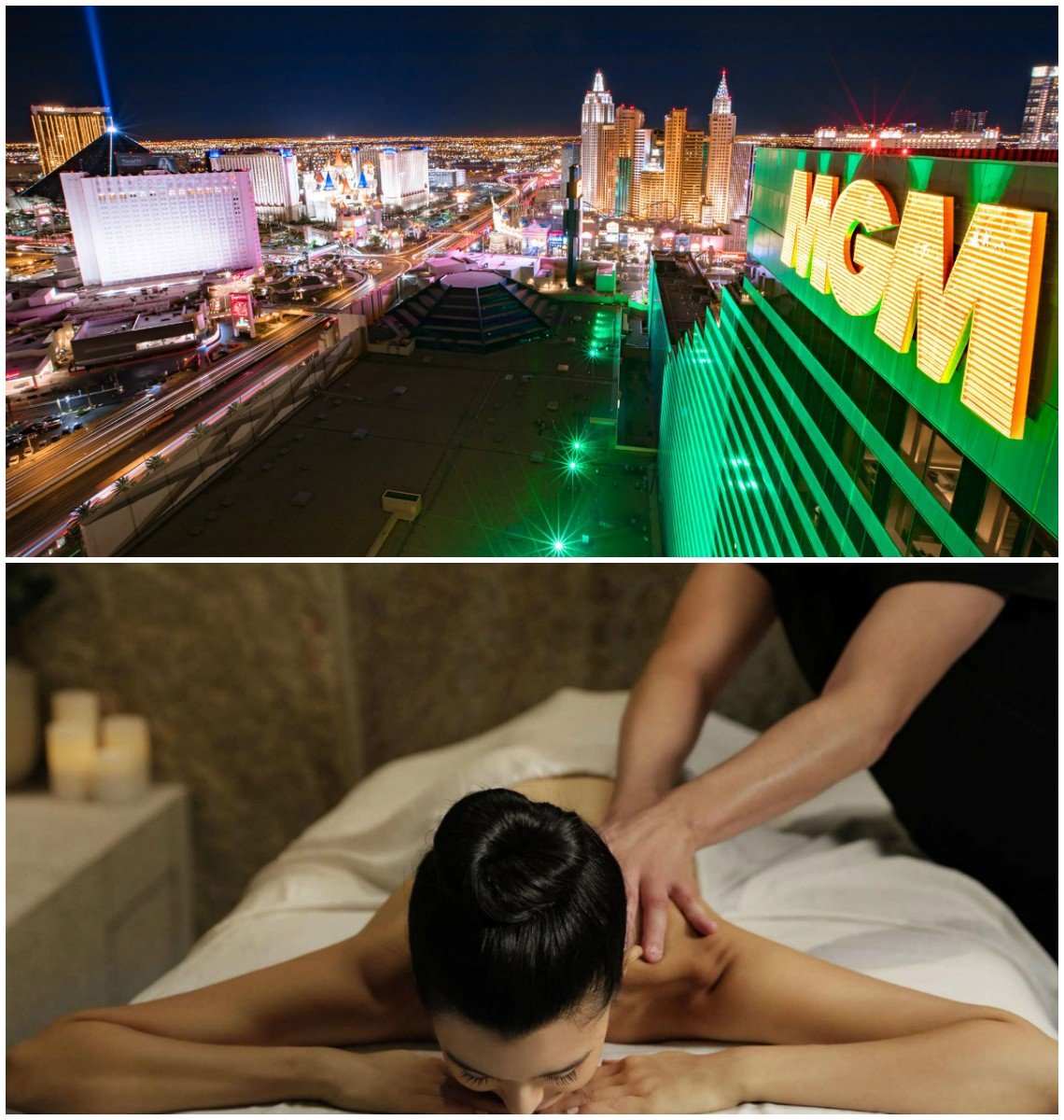 The change will be implemented at all of the casino company's Las Vegas properties.
The company already has the mandatory fees in place at The Mirage, Excalibur, Luxor, MGM Grand, and New York-New York. This week's announcement extends the policy to Aria, Bellagio, Vdara, Mandalay Bay, and Delano — namely, the priciest properties where 20 percent will add up to higher numbers.
As has become standard when adding new fees, MGM is presenting the fee as somehow beneficial to guests.
"The Spa and Salon policy will help improve facilities and service, streamline interactions and allow guests to focus even more on the experience they choose to receive," MGM Media Relations Director Brian Ahern stated.
The operator says all of its Las Vegas spas will have the 20 percent charge in place by the end of this month.
Turning Off Guests
Higher resort fees and the elimination of free parking have recently been pinpointed as reasons for a drop in visitation numbers to Las Vegas.
MGM's resort fee — which now ranges from $30-$39/day depending on the hotel — is supposed to cover internet access, local toll-free calling, fitness center access, and airline boarding pass printing, which puts it in the hefty per person profit margin by any logical assessment.
Las Vegas Advisor publisher Anthony Curtis noted in May that the increased costs are making a Sin City trip less appealing.
"Customers hate it. They get madder and madder," Curtis said. "I really do think that these fees are starting to cause people to second-think a trip here."
MGM says the spa service charge "can" replace tips — which most guests would likely simply assume. But the company doesn't specify how much of the 20 percent will actually be shared with salon staff.
For spas that already have the fee in place, MGM explains, "For your convenience, a 20 percent service charge will be added to each spa and salon service received. A portion of the service charge is dispersed to the spa and salon staff members who served you and the remainder is an administrative fee. Additional gratuities are at your discretion."
One MGM spa worker who wished to remain anonymous told FOX 5 Las Vegas, "It's basically a money grab. We're charging extra fees on top of extra fees."
Hostile Hospitality 
After decades of free parking in Las Vegas, MGM rolled out fees in 2016, and other major operators, including Caesars, followed suit. Then following the October 1 mass shooting, and Las Vegas experiencing a decline in visitation in the months right after, MGM increased its parking rates again in January 2018.
Adding insult to the victims' injuries, MGM filed a lawsuit — with the goal of changing all suits filed against the operator to one federal venue — against more than 1,000 people who had filed in the wake of the mass shooting. CEO Jim Murren later backtracked and said the litigation was poorly communicated, but the company remains steadfast in its spin that one case instead of thousands is in the best interest of all.
Similar Guides On This Topic