MGM Mogul Kirk Kerkorian Dead at 98, Founding Father of Modern Las Vegas
Posted on: June 16, 2015, 01:17h.
Last updated on: June 16, 2015, 01:34h.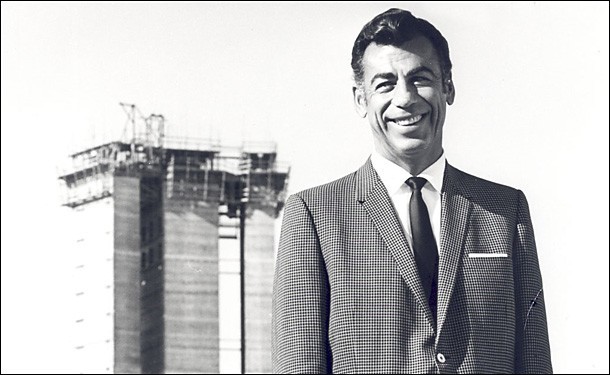 Kirk Kerkorian, the father of the modern Las Vegas mega-resort and the man who bought and sold MGM numerous times over, has died at his home in Beverley Hills at the age of 98.
As well as being one of the key figures to shape the Las Vegas Strip, Kerkorian was an aviator, a movie mogul, and a philanthropist, but above all he was a man with a complex understanding of business.
In 2008, he was listed as the 41st richest person in the world, according to Forbes, with a net worth of $16 billion, although his personal fortune was adversely affected by the ensuing stock market recession.
Where It All Began
Kerkor Kerkorian was born in 1917 in Fresno to Armenian parents. Initially a boxer, he saved up for flying lessons and became a commercial pilot during World War II, earning good money flying across the Atlantic as a captain under the UK's Royal Air Force Transport Command.
After the war, he began converting army surplus warplanes into airliners for commercial use, and soon entered the chartered airplane business, running a small company that initially flew gamblers between Los Angeles and Las Vegas. The company eventually became Trans International Airlines (TIA) and he sold it in 1968 for $104 million to the Transamerica Corporation.
Shaping Vegas
Kerkorian first dipped his toes into the world of Las Vegas casinos in 1962, when he bought the plot of land on the Strip that eventually became Caesars Palace. He initially rented the land to Caesars, and then sold it to the company for a huge profit.
In 1967, he built the International Hotel, then the largest hotel in the world and famous for its appearances by the then-hotter-than-fire Elvis Presley. It was wild success and it led him to purchase the Flamingo later that year.
By 1969, he'd acquired the Metro-Goldwyn-Mayer film studio and used the name to add some Hollywood luster to his new Sin City project, the enormous MGM Grand Hotel and Casino. Kerkorian had surpassed himself, once again creating, with the help of architect Martin Stern Jnr, the biggest hotel in the world. The original MGM Grand, now Bally's, was partly destroyed in 1980 in a massive fire in which 84 people died. It remains the worst disaster in Las Vegas Strip history.
Continuing his show business entrepreneurship, Kerkorian bought United Artists in 1981 and, five years later, sold both film studios to media mogul Ted Turner for $1.5 billion. Five months later, he bought the MGM name back, along with the MGM lot in Culver City, and the whole of United Artists, for $470 million.
Modest Philanthropist
By 1990, Kerkorian had once again sold the MGM/UA conglomerate and, when the new owner defaulted on a loan, bought it back from the clutches of a French bank. It was finally sold for good in 2005 to a consortium led by Sony, while, always the cagey businessman, Kerkorian retained a 55 percent stake in the MGM Grand.
While the magnate made vast sums from the deals, he was criticized as a philistine who saw the studios as little more than money-making assets, apparently caring little for their artistic output.
Despite this, he was also a philanthropist who donated $1 billion to help rebuild Armenia following the 1988 earthquake. He also gave hundreds of millions to homegrown charities, as well as $200 million to UCLA, but refused to have anything named in his honor.
It was almost inherent that a man who spent so much of his business life ferrying between Hollywood and Las Vegas would be tinged by scandal at some point. In 2006, Terry Christensen, a legal adviser and personal confidant to Kerkorian for 40 years, and an MGM board member for nine years, was indicted and charged with bugging the phone of Kerkorian's ex-wife who was nearly a half-century his junior, Lisa Bonder. Christensen's ongoing involvement in MGM affairs after his indictment was the reason that the company was prohibited, until recently, from opening a casino in New Jersey.
Daughters Linda Ross Hilton Kemper and Tracy Kerkorian survive their father, along with three grandchildren. Following the announcement of his passing, current MGM CEO Jim Murren issued a statement saying that Kerkorian would be honored by  the company as "a great man, a great business leader, a great community leader, an innovator, and one of our country's greatest generation."