Massachusetts Tribal Casino Gets Lifeline, as Judge Asks Review Of Land Trust Decision
Posted on: June 8, 2020, 09:26h.
Last updated on: June 8, 2020, 10:03h.
A proposed Massachusetts tribal casino that's been held up for years in the court system received a lifeline late last week. That's when a federal judge ordered the US Department of the Interior (DOI) to again review the issue.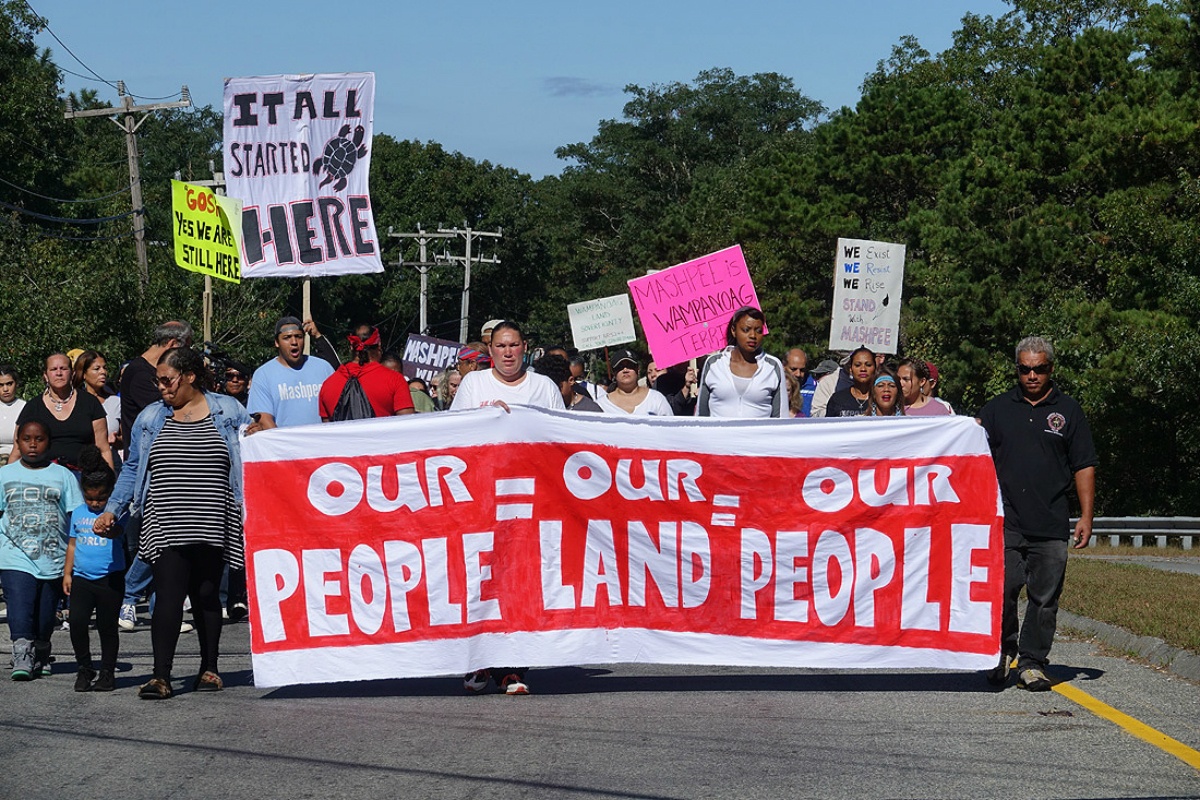 US District Judge Paul Friedman in Washington, DC, sided with the Mashpee Wampanoag Tribe in the Native American group's legal challenge that the Interior Department has wrongly denied its rights to have lands taken into federal trust.
Friedman ruled that the Interior Department in 2018 incorrectly concluded that the tribe does not qualify to have its newly acquired lands taken into trust. Friedman said the DOI's actions were "arbitrary, capricious, an abuse of discretion, and contrary to law."
"I'm feeling very happy," said Mashpee Wampanoag Tribal Council Chairman Cedric Cromwell. "We've been on a battlefield for a very long time in trying to protect my tribe's rights to continue having our homelands, our reservation lands for housing, education, health care – all the important services that a sovereign nation of the Mashpee Wampanoag Tribe should have of our own homelands."
Tribal Casino in Flux
The Mashpee Wampanoag Tribe is headquartered on Cape Cod. Achieving federal recognition in 2007, the tribe purchased approximately 150 acres of land in Taunton in 2015.
In September of 2015, the DOI's Bureau of Indian Affairs approved the tribe's application to take the Taunton land into trust. The tribe, partnered with Malaysian gaming giant Genting Group, announced plans to build a $1 billion integrated resort casino called First Light.
Local backlash ensued from area businesses and residents, and the tribal casino has been in courts ever since. In 2018, the DOI, under President Donald Trump's administration, reversed its 2015 decision and informed the tribe that the Taunton land would be removed from the trust.
Decision Increasingly Political
Federal law says that lands can only be taken into federal trust for tribes that were recognized when the Indian Reorganization Act was passed in 1934. Though the Mashpee Wampanoag Tribe only gained federal recognition in 2007 under President Barack Obama's administration, the DOI set guidelines to determine whether tribes were under federal jurisdiction in 1934, and therefore qualify.
The Mashpee Indians say their roots trace back to the same Native Americans who shared a fall harvest meal in 1621 with the Pilgrims – the origins of the US Thanksgiving holiday.
The Trump administration, however, has largely reversed the Obama-era DOI policies.
A federal law, introduced by Rep. William Keating (D-Massachusetts) and supported by Sen. Elizabeth Warren (D-Massachusetts), would circumvent the DOI and recognize the Mashpee Wampanoag's land in Taunton as sovereign. Trump urged House Republicans to vote against HR 312 – the Mashpee Wampanoag Tribe Reservation Reaffirmation Act – but the chamber passed the bill in May of 2019.
The legislation remains in the Senate. Trump says the federal bill "is unfair and doesn't treat Native Americans equally!"
Similar Guides On This Topic