Massachusetts Gaming Commission Requests Plainridge Park Online Slot Presentation Over Gambling Addiction Concerns
Posted on: March 30, 2016, 03:35h.
Last updated on: March 30, 2016, 03:35h.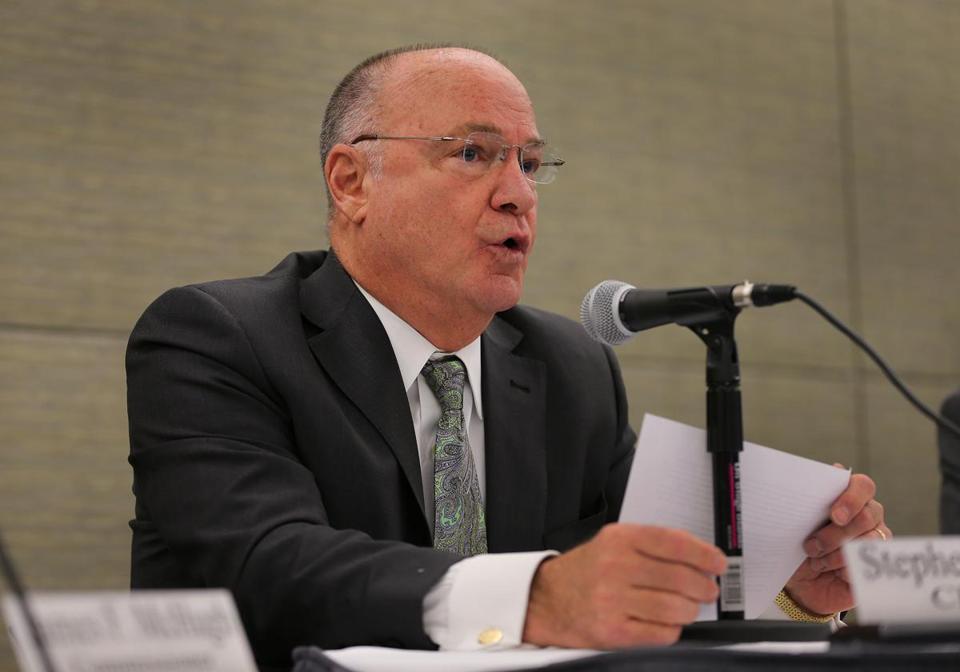 The Massachusetts Gaming Commission (MGC) has requested that Plainridge Park Casino representatives attend a forthcoming meeting to present how social gaming works and what potential impact free money online slots might have on problem gambling.
Social gaming is defined as the "activity or practice of playing an online game." The games are typically contested for free and without financial repercussions, and often link to a social media platform or feature an online communal element.
Last week, Casino.org reported that growing concerns were mounting over social gaming's superior odds online than what one would find in a traditional brick-and-mortar casino. Critics of the fun money games say they create a false sense of winning and entice some to make the transition to real money gambling.
"I think everyone is well served by us starting out on what is the social gaming phenomenon and what are the range of issues," MGC Chairman Stephen Crosby told the Boston Globe on Tuesday.
Plainridge Not Obligated
While it might be in its best interest to adhere to the MGC's request and demo how its social games operate, Plainridge Park and its parent company Penn National Gaming isn't legally bound to accommodate the request. Social gaming currently resides in a somewhat fuzzy legal state, and it's not exactly clear whether the state's Gaming Commission has jurisdiction over the online sector.
Social gaming has existed for more than two decades and dates back to the Internet's earliest days of popularity. The Massachusetts Gaming Commission's mission is to oversee the state's Expanded Gaming Act passed in 2011.
Regardless, Crosby and other Commission members feel it's their responsibility to understand how the Plainridge online site, HollywoodCasino.com, might be enticing new gamblers to the actual casino floor in Plainville, Massachusetts.
Opponents of casinos using online sites with better odds argue that when someone strikes a fun money jackpot or large win, they're more inclined to go test their luck with actual currency.
"If we find people are being lured into casinos by being missed, that ought to be of concern to us," MGC member Lloyd Macdonald said.
DFS Shares Responsibility
Massachusetts is also wrestling with the issue of daily fantasy sports (DFS). This week the Bay State issued a series of provisions to protect both consumers and the industry.
Unfortunately for those concerned with problem gambling, a report was released on Wednesday by Kaiser Health News titled, "Fantasy Sports Fueling a Rise in Online Gambling Addiction."
"What started as a pastime to relax and have a few beers with friends . . . has become full hardcore gambling," said Dr. Eric Geffner, a California-based therapist who specializes in treating gambling addicts.
As March comes to a close and the annual "Problem Gambling Awareness Month" passes, activists across the nation want residents living in states with legalized casinos to understand that the issue takes a 365-day commitment to combat.
"The number of problem gamblers has grown in recent years with an explosion of betting opportunities available at the touch of a smartphone screen," the Kaiser study concludes.