Analysts: Including Las Vegas Resort Fees in Advertised Room Rate Would Hurt Gaming Industry
Posted on: September 30, 2019, 12:19h.
Last updated on: September 30, 2019, 12:48h.
Las Vegas resort fees found at nearly all Strip casinos are not typically included in an advertised price during the online booking process. That could soon change due to federal legislation, and if it does, gaming analysts say the industry will suffer.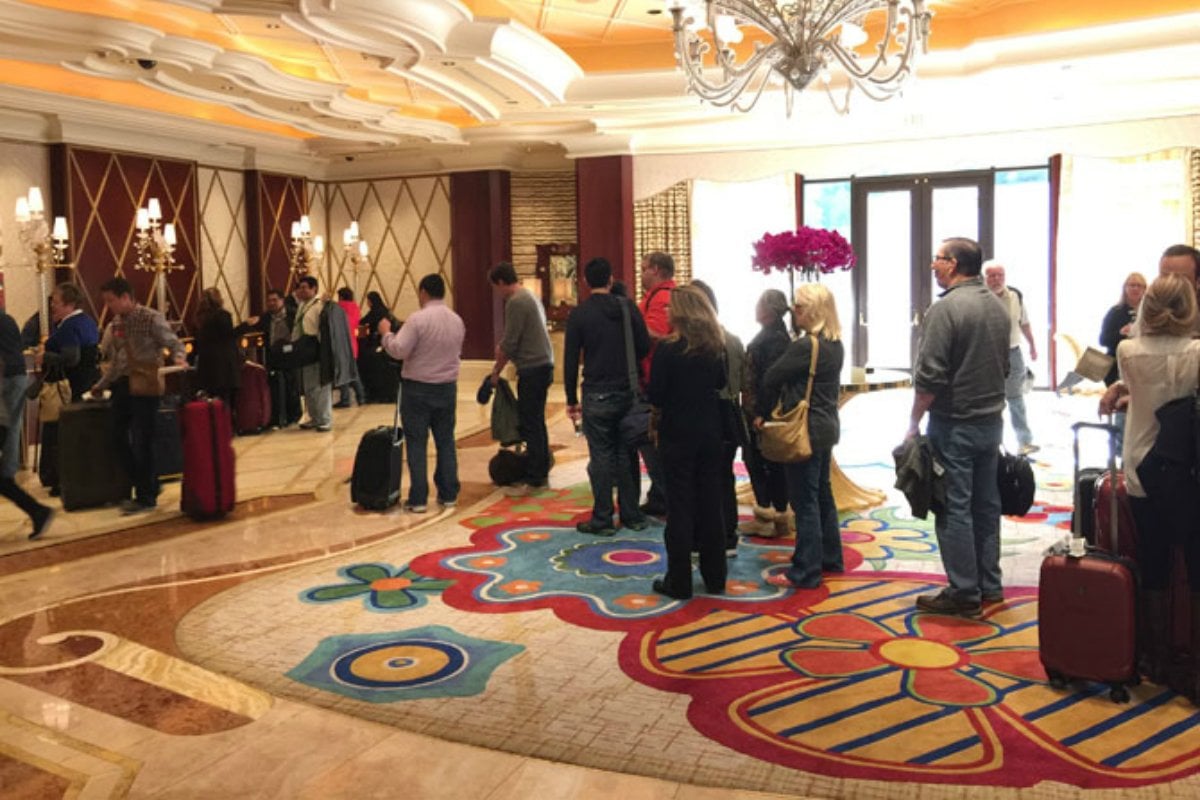 US House Representatives Eddie Bernice Johnson (D-Texas) and Jeff Fortenberry (R-Nebraska) introduced bipartisan legislation last week that would require all hotels and resorts to advertise the full price of a guestroom, inclusive of all fees. Only government-imposed taxes would be able to remain free of a quoted rate.
In Las Vegas, resort fees range from $15 to $45 a day. Casinos say the cost covers such things as Wi-Fi, boarding pass printing, toll-free calling, and gym access.
The bill, if successful, will have an impact on the larger scale Las Vegas Strip operators, namely MGM Resorts International and Caesars Entertainment," Deutsche Bank gaming analyst Carlo Santarelli declared.
Morgan Stanley's Thomas Allen agrees. "We believe that if resort fees were put into upfront pricing, they would impact revenue," he explained.
The analysts revealed that resort fees account for three percent of all revenue for both MGM and Caesars.
Bill Faces Powerful Industries
The Hotel Advertising Transparency Act of 2019 says US hotels will receive more than $3 billion in hidden resort fees this year. Johnson and Fortenberry, as well as consumer advocacy groups such as Consumer Reports and Travelers United, believe hotels shouldn't be permitted to hide their mandatory resort fee until late in the booking process.
"The US Congress is taking on the most hated fee in travel," Travelers United's Lauren Wolfe stated. "We urge Congress to support this bipartisan common-sense bill."
The gaming and hotel industries are two powerful sectors that spend much money lobbying members of Congress. According to OpenSecrets.gov, the gaming industry spent $32.8 million lobbying in 2018, and the lodging/tourism industry spent $15.90 million.
Marriott has defended resort fees, its CEO saying they're "well disclosed." One of the largest hoteliers in the world, Marriott has plenty of friends in DC. The company donated $330,000 to congressional races in 2016, and typically splits its money between Republicans and Democrats.
The American Hotel & Lodging Association says "transparency and guest satisfaction are at the core of the industry's business model. Making sure guests have all the necessary information prior to booking their reservation is paramount."
"These fees are not common practice in the hotel industry. Declining over the past decade, approximately only seven percent of hotels currently charge resort fees – and these are the properties that have far more available amenities than other lodging facilities," the trade group said.
Bill Progress
Johnson and Fortenberry's legislation has been introduced in the House and referred to the chamber's Committee on Energy and Commerce.
Rep. Dina Titus (D-Nevada) didn't respond to questions whether she might support the bill. Her district is in Southern Nevada, including the Strip and downtown Las Vegas, where resort fees are widespread. Titus's constituents, as well as steadfast visitors to the area, are fed up with resort fees.
"We have been going to Vegas for the last 10 years. With these resort fees, this will be our last," Keith Smith told Casino.org.