Maryland Casinos Not Named MGM See Revenues Fall Over 12 Percent
Posted on: October 8, 2017, 02:00h.
Last updated on: October 9, 2017, 07:00h.
Maryland casinos struggled in September 2017 compared to the same month a year earlier, as their total gaming win plummeted 12.3 percent.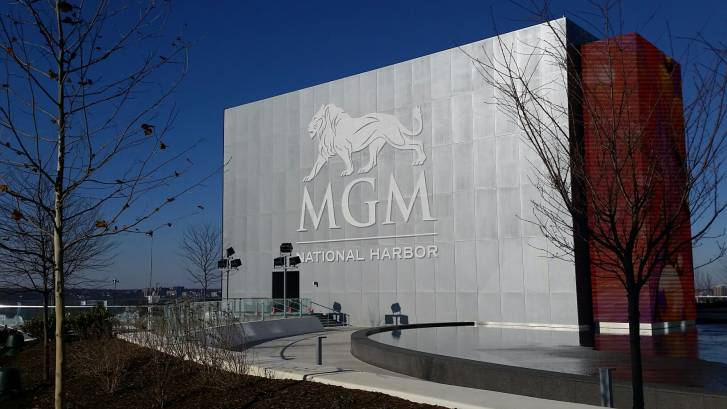 Maryland Live! near the Baltimore-Washington International Airport, once the richest gambling floor in the state, generated $46.9 million in earnings, a 13 percent loss on 2016. Caesars' Baltimore Horseshoe collected $21 million, a more than 22 percent decrease.
The big losses come as a result of Maryland's sixth commercial gambling destination, the $1.4 billion MGM National Harbor. September saw the integrated resort complex pull in $49.4 million on its casino floor.
In total, Maryland casinos reported win of $134.54 million, an increase of 39 percent on September 2016. But when National Harbor is excluded, which opened last December, the five other casinos lost almost $12 million. The $134.54 million is $3 million less than August.
While MGM's haul represents about 37 percent of the state win, September marks National Harbor's lowest monthly total in six months.
Bit of Good News
Maryland has three major casinos, along with three smaller regional gambling venues. While they represent just a sliver of the total gaming industry in the Old Line State, in September, the suburban destinations provided the majority of good news.
The Casino at Ocean Downs and Rocky Gap Casino Resort posted respective year-over-year monthly gains of 12 and six percent. The third suburban venue, Hollywood Casino Perryville, was flat at 0.1 percent.
Combined, the three regional gambling facilities accounted for $17.2 million, or 13 percent of the state's take.
King MGM
When MGM was building National Harbor, Maryland Live! voiced concerns that the sixth casino would poach customers from its gaming floor located roughly 35 miles north. MGM CEO Jim Murren said at the time that the property wouldn't be simply a casino, but a resort destination that would predominantly target tourists visiting the DC metro.
But through September, National Harbor has generated $449.5 million in earnings during 2017, over 37 percent of Maryland casinos' $1.2 billion bottom line.
Maryland Live!, which opened in 2012, enjoyed more than five prosperous years with a near-monopoly on gambling in the densely populated southern Maryland and DC area. However, in 2017, MGM has taken the pot.
With three-quarters of the year complete, Live! has won $408.5 million. At this time in 2016, the casino floor had taken over half a billion dollars from its patrons. The difference is a loss of over $93 million.
Stock Falls
MGM's stock in the Maryland casino market continues to increase, but the company's valuation on Wall Street continues to fall following the deadly Las Vegas shooting that took place at its Mandalay Bay resort. While other casino stocks were able to sustain the attack that left 58 victims dead, investors are punishing MGM.
The stock fell over five percent the day after the October 1 shooting, but has since slightly recovered. MGM shares opened at $31.74 on Monday morning, and closed the week at $30.81, a loss of just under three percent.