Former Hertz Exec Mark Frissora Now in Driver's Seat as Caesars CEO
Posted on: July 2, 2015, 03:21h.
Last updated on: July 2, 2015, 03:29h.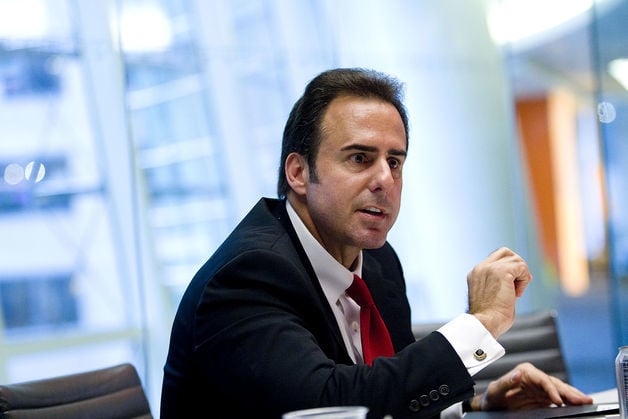 Mark Frissora is now president and CEO of Caesars Entertainment Corporation, officially moving into the role that he had been fulfilling on a temporary basis since February.
Frissora first took the riegns when Gary Loveman announced he would step down as CEO, making the former rental car executive the new president and CEO designate.
Frissora, who was also a chief executive while at Hertz, has over 38 years of experience in the business world.
Since ascending to the Caesars board earlier this year, he says that he has spent significant time learning about the corporation to prepare for his new, more permanent role.
"Since joining the company in February, I have visited most of our domestic properties, met with all of the company's senior leaders and focused my attention on identifying new opportunities to drive growth and efficiency, which will ultimately create shareholder value," he said in a statement. "I am excited about the opportunities ahead and to become part of such a dynamic company and industry."
Sees Company with Strong Assets
Frissora praised the resources controlled by Caesars, suggesting that he believes the company can see significant growth under his tenure.
"Caesars has a diverse collection of assets, a highly engaged management team and employee base and strong loyalty among its customers," he said. "I am working with the leadership team and the Board to formulate a multi-year growth strategy for the company that spans our footprint in Las Vegas and other markets."
Which all sounds good, except for the common knowledge that Frissora in fact takes over when Caesars is facing a number of major challenges, most of which are related to the attempt to restructure the company and overhaul the massive $18 billion debt load currently burdening Caesars Entertainment.
Caesars has even been accused by some investors and lien-holders of transferring most of its best assets out of the Caesars Entertainment Operating Company and into subsidiaries, thus keeping those valuable assets out of the bankruptcy proceedings. These disputes have culminated in a $6 billion lawsuit brought by UMB Bank, the trustee for many of the first-lien notes held by creditors who have pledged to back the company's restructuring plan.
The gambling conglomerate is hoping that these concerns can be resolved through negotiation rather than in court, fearing that first-lien noteholders could join in on the many lawsuits launched by junior creditors. US Bankruptcy Judge Benjamin Goldgar is expected to rule on the request to stay the litigation later this month.
Stockholders Express Confidence
Leaders of the private equity firms that own much of Caesars' stock have expressed confidence that Frissora will do a good job leading Caesars through the restructuring and beyond.
"We have high confidence in Mark, and believe his track record of driving growth and efficiency will serve Caesars well," said David Bonderman, founding partner of TPG Capital.
"Mark has quickly assumed leadership of the company and has spent his early months at Caesars working closely with the senior team and pursuing opportunities to increase productivity," added Marc Rowan, founder of Apollo Global Management.
Along with his time as chairman and CEO of Hertz, Frissora has also worked as the CEO of Tenneco. Prior to that, he worked in various positions for General Electric, Philips NV, and the Aeroquip-Vickers Corporation.