Manny Pacquiao Signs with Same Management Team as Conor McGregor, Odds Posted for Potential Fight
Posted on: February 13, 2020, 08:50h.
Last updated on: February 14, 2020, 09:48h.
Manny Pacquiao signed with Paradigm Sports Management earlier this week. That raises the chances that a crossover fight between the boxing star and former UFC champion Conor McGregor could be on the horizon.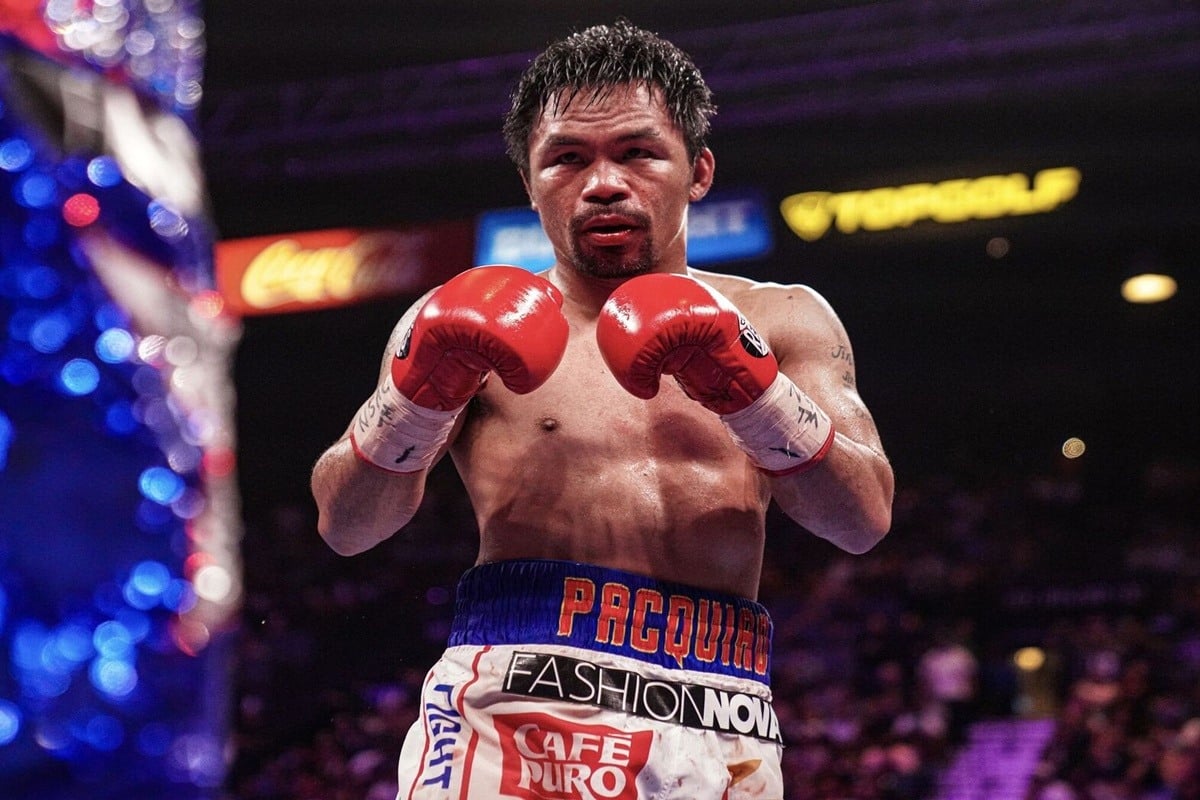 Paradigm is the same company that represents and promotes McGregor. The Westgate Las Vegas SuperBook has posted odds for a potential Pacquiao vs. McGregor boxing match, with Pacquiao listed as a -600 favorite over McGregor (+425).
McGregor Up for Return to the Ring
There's no guarantee that the two men will end up in the ring together. But it's clear such a fight would be lucrative, and McGregor has previously talked about his interest in taking on Pacquiao.
Last month, he made several allusions to a potential fight, including saying that he'd love to fight at Allegiant Stadium – the home of the Las Vegas Raiders – but that it might happen in boxing rather than MMA.
I would love to be the first combatant to fight in that arena," McGregor told reporters ahead of his win against Donald Cerrone at UFC 246. "What a fight that would be against Manny. A small, powerful southpaw. I'd have to figure out the weight and these things. But something that interests me, no doubt."
In a press release, Pacquiao didn't confirm that he'd be fighting McGregor, but he did reference "opportunities" that the new company would provide.
"I am proud to partner with Paradigm Sports Management and am excited for the opportunities that [CEO] Audie Attar and PSM have to offer," Pacquiao said in a statement.
https://twitter.com/ParadigmSM/status/1227359222645477376?ref_src=twsrc%5Etfw%7Ctwcamp%5Etweetembed%7Ctwterm%5E1227359222645477376&ref_url=https%3A%2F%2Fwww.mmafighting.com%2F2020%2F2%2F11%2F21133838%2Fmanny-pacquiao-signs-with-conor-mcgregors-management-firm
McGregor has already proven that he can make big money by stepping into the ring against boxing legends.
In 2017, Floyd Mayweather Jr. took on McGregor in what proved to be the second biggest pay-per-view fight of all-time, trailing only the 2015 Mayweather vs. Pacquiao bout. Mayweather easily defeated McGregor, eventually finishing the fight by TKO in the 10th round.
Pacquiao Still a Champion in His 40s
It's unlikely a fight between Pacquiao and McGregor would match the massive revenues brought in by either of those two fights. But it would certainly rank among the most lucrative pay-per-view events of all time.
Even at age 41, Pacquiao (62-7-2, 39 KOs) remains one of the biggest draws in the boxing world. He is the only boxer to win titles at eight different weight classes, and currently holds the WBA welterweight title, having won a decision over the previously undefeated Keith Thurman in July 2019.
However, there's no guarantee that a Pacquiao vs. McGregor fight is actually on the horizon. While Pacquiao has signed with Paradigm, he is carrying over his existing team at MP Promotions as part of the new partnership. Pacquiao has fought his last two fights under the Premier Boxing Champions banner, and MP Promotions CEO Sean Gibbons told ESPN that Pacquiao is still committed to fighting the remainder of his contracted fights with PBC.