Macau Sees First Annual Revenue Decline in a Decade
Posted on: January 3, 2015, 10:20h.
Last updated on: January 3, 2015, 10:21h.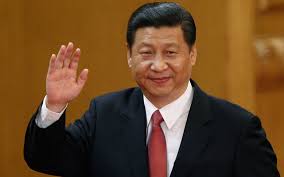 Macau casinos have been expanding rapidly for the past decade, ever since the inclusion of Western gaming firms helped turn the Chinese enclave into the world's largest gambling center.
But the party appears to be over, as Macau's casinos saw annual gambling revenues all for the first time in the new era during 2014.
Casinos in the city of Macau suffered the worst monthly drop in revenues yet in December, as Macau's Gaming Inspection and Coordination Bureau reported a 30.4 percent drop in revenues compared to the same period last year.
That was enough to lock in a decline for the year, as the territory saw casino revenues fall 2.6 percent to 351.5 billion patacas ($44.1 billion) for 2014. In December, the casinos brought in about $2.9 billion.
Decline Ends Decade of Continuous Growth
To be clear, that's still a lot of money. Macau's annual revenues will still come in at about four times the take of the state of Nevada for 2014, and casino operators aren't crying poor about the results.
But the decline marks the end of a period of explosive growth on the back of VIP gamblers who seemed to have no end to how much they were willing to spend in Macau's gambling halls.
In fact, the VIPs themselves may well want to spend that money. However, an aggressive anti-corruption campaign by Chinese President Xi Jinping has severely cut the flow of currency from mainland China to Macau, which has severely cut into the high-end gambling market in the casinos there.
Junket operators, who have traditionally arranged trips for high rollers and also loaned money to gamblers, have been a major target of this crackdown.
Other factors that have hurt Macau include labor strife, a general slowdown in the Chinese economy, a smoking ban on public casino floors, and the inability of junket operators to effectively collect debts from the gamblers they loan money to. While the casinos have succeeded in drawing more mass market traffic, this hasn't come close to offsetting the loss of so many wealthy high rollers.
The falling revenue numbers have taken their toll on the casino companies on the stock market as well. According to a report from Reuters, Macau casinos have lost $58 billion in market value over the last six months alone.
Slowdown Likely to Continue Into 2015
The losses aren't likely to end in 2015, either. The slowdown in Macau only began this past summer, meaning that the start of 2014 was actually relatively strong. This means that casino revenues will almost certainly be down significantly year-over-year for the next few months, and 2015 could see annual revenues slide even harder than last year.
However, there could be some good news on the horizon. New resorts are expected to open during 2015, including a major expansion of Galaxy Entertainment's Cotai Strip resort, which could reinvigorate tourism and gambling traffic to Macau. However, analysts say that nobody should expect the kinds of numbers the casinos there pulled in over the last few years, at least in the near future.
"The VIP heyday is over," said Standard Chartered analyst Phillip Tulk. "The anti-corruption crackdown doesn't look to be a short-term phenomenon."