Macau Junket Operations Close to Extinction, Says LVS Executive
Posted on: September 12, 2015, 10:00h.
Last updated on: September 11, 2015, 02:18h.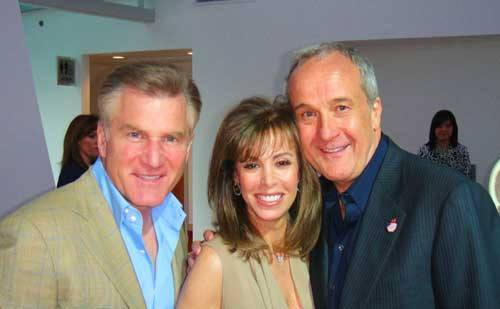 Macau junket operations were once the lifeblood of the Asian gambling mecca's heartbeat, but it looks like that reality is now flatlining. To be blunt, Macau's VIP junket operations lie in ruins, according to a top executive at Las Vegas Sands Corp., anyway.
Addressing the Gaming and Lodging Conference 2015 for investors in New York this week, the president and COO of Las Vegas Sands Corp. Rob Goldstein called the junket business model "broken."
Until recently, junkets were responsible for around 60 percent of Macau's annual revenues.
These trip operators act as middlemen, organizing lavish forays for VIP high-rollers, who have been almost exclusively Chinese. Because of financial restrictions on moving money from the mainland to Macau, the junkets lend VIPs large amounts of money, then collect the debts when they return to China.
But a slowing Chinese economy, coupled with an unprecedented corruption crackdown from Beijing, has hit the junkets hard.
China Crisis
"I don't have a lot of confidence in the VIP [market in Macau] because I think the junket model, for now, is broken," said Goldstein, whose company owns four casino resorts in the region. Sands is also building another, a $2.7 billion project on the Cotai Strip.
"I can't envision the VIP [market] getting back to the full throttle of a year ago, and for numerous factors," he added. "…the AML [anti-money-laundering] situation, money movement, economics…
"It's hard for me to see a catalyst to make VIP get strong again. It resides with consumer confidence and consumers' ability to earn the cash. That's going to take a while to rebuild."
The until-recently booming gambling hub's decline in fortunes has dented LVS revenues significantly, and China's decision to devalue the yuan sent its stock tumbling throughout August.
Because bets in Macau are made in Honk Kong dollars rather than yuan, the devaluation essentially makes bets more expensive for the Chinese, further adding to Macau's and LVS's woes.
Questions Over LVS Junket Links
"The confidence of that level of consumer at the very high end, I think that is probably [the most] fragile of any of the segments, because of the real estate, the equities, the currency devaluation," said Goldstein on the subject of the Chinese economy. "I don't think anyone in China, no matter how rich or poor they may be, is unaffected by consumer confidence right now."
In June, the Campaign for Accountability and the UK's Guardian newspaper filed legal action calling on a judge to release potentially incriminating court documents detailing LVS's relationship with the junkets, many of which have allegedly been infiltrated by organized crime gangs, known as triads.
The documents relate to a report compiled as part of the wrongful termination lawsuit brought against LVS by its former president and CEO of Sands China, Mark Jacobs.
In August, Reuters reported that Sands allegedly permitted a man with triad links to transfer $100,000 from a Las Vegas casino to one in Macau.