Macau Junket Operator Neptune Group Pleads With Chinese Authorities as Revenues Plummet
Posted on: October 2, 2015, 12:34h.
Last updated on: October 2, 2015, 12:53h.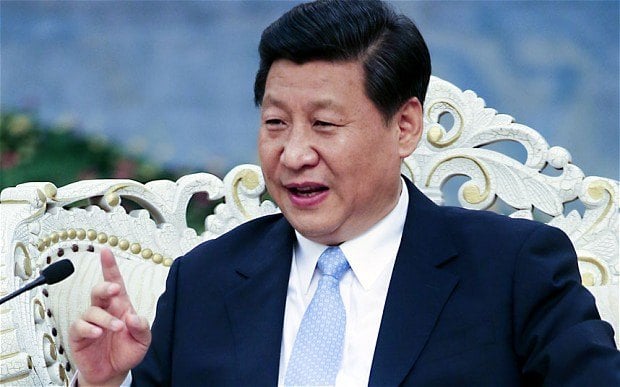 Macau junket operators are folding faster than poker players with 7-2 offsuit, with one of the gambling mecca's largest operators stressing this week that times are indeed grim there.
The Chinese government is on a crusade to crackdown on its residents, with the goal of preventing the laundering of money through the peninsula, which is home to the country's only legal gambling venues.
Macau has been labeled by US and Chinese authorities as the premiere place for triad and other corrupt factions in China to transfer proceeds of their crimes into tangible, and supposedly untraceable, income.
Junket operators cater to wealthy VIPs by providing them with travel, luxurious accommodations, credit, and private gambling rooms exclusive to high rollers, but President Xi Jinping's war on the industry has catastrophically damaged the market.
One of the largest junket operators, the Neptune Group, revealed it lost $130 million this year alone, saying it is "unsure how to cope with this vicious circle" in its financial filing.
Bull in a China Shop
The world's largest gambling hub since 2006 has been shattered by new measures to track money going in and out of the casino haven. Overall revenues year-to-date are approaching a loss of almost 40 percent.
Until early last year, VIP junkets accounted for over 70 percent of gaming incomes, but now represent less than half. In addition to Beijing's onslaught on Macau, the yuan's devaluation has further tightened the stronghold on junkets, with China notorious for manipulating its own currency.
That led to 16 percent of all junket operators going out of business in 2014, and Neptune believes more are forthcoming.
"With a yuan devaluation, government clampdown … and the possibility of tighter junket regulations, we think a further negative impact on VIP gaming volumes is inevitable," Neptune stated. The company went on to hint that its continued operation in the area is in jeopardy unless restrictions change.
Union Gaming Asia, an investment and advisory firm focused on the Macau gaming industry, believes Neptune's withdrawal from the market is unlikely. "While we do not believe Neptune is leaving the Macau scene, we do believe that more junket closures are likely," Grant Govertsen, Union Gaming analyst told Reuters recently.
Rampant Corruption
Observers of the Macau industry won't likely lose much sleep for junket operators who have been getting rich off catering to the Chinese elite. One fraudulent story after another has emerged, the area being rich in both money and corruption.
Earlier this month, Wynn Macau reported a junket operator skipped town with $34 million of its money, and while that seems like a massive amount of cash, it's peanuts compared to what occurred in June of 2014.
Huang Shan took off with $1.3 billion worth of funds 16 months ago and hasn't been heard from since. Jason Ader, a hedge fund manager and the largest shareholder of bwin.party, labeled the theft "Macau's Lehman Brothers moment," referring to the investment firm that spurred the 2008-2009 financial crash.
Chinese equities have fallen more than 30 percent in 2015, and that is likely to lead to continued struggles in Macau, regardless of whether the Communist Party decides to loosen its grip on the collapsing gambling empire.