Macau Casinos Issuing Substantial Bonuses to Employees Following Prosperous 2018
Posted on: January 15, 2019, 09:20h.
Last updated on: January 15, 2019, 09:20h.
Several Macau casinos are rewarding their employees with large winter bonuses following a prosperous 2018 where gross gambling revenue (GGR) throughout the enclave totaled $37.5 billion.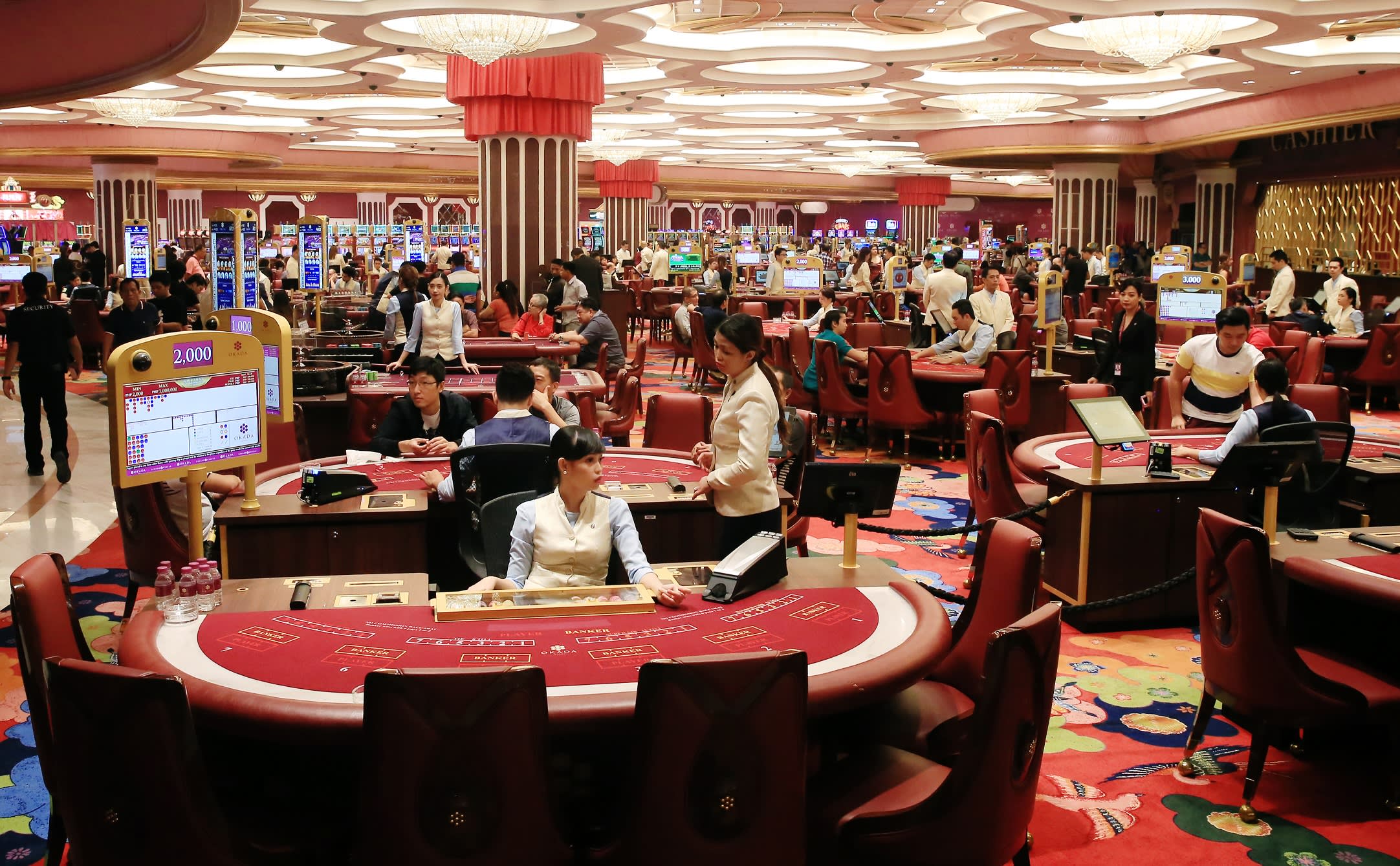 Wynn Macau, the Chinese subsidiary of the Nevada-based casino operator, became the third company this week to announce winter bonuses for eligible employees. According to GGRAsia, an online gaming media outlet focused on Asia, the bonus is equivalent to one month's pay.
Nearly 96 percent of the 13,500 workers employed by Wynn Macau will qualify for the extra money.
This bonus is being awarded to show the company's appreciation to all team members for their hard work, commitment, and loyalty during what has been a successful second half of 2018," Wynn Macau said in a statement.
The six licensed casino operators saw GGR jump 14 percent last year. The $37.5 billion haul was the gaming industry's highest mark since 2014.
Wynn follows MGM China Holdings and Melco Resorts in announcing bonuses. The three companies are offering the bonuses to non-managerial staff. Checks are expected to be issued before the Chinese New Year, which is February 5.
Paying It Forward
Macau casino operators have long shared their good fortunes in especially strong years. Numerous companies paid out bonuses last year, and that included the three other licensed operators – SJM Holdings, Sands China, and Galaxy Entertainment.
Along with bonuses, Sands, Galaxy, and Wynn all recently announced longer paid maternity and paternity leaves for workers. Wynn mothers are now afforded 70 days of paid time off after giving birth (up from 56), and fathers were handed three additional paid days to five.
The extra money and time away to care for newborns comes as a result of worker dissatisfaction in the Chinese Special Administrative Region.
A 2018 poll conducted by Macau University of Science and Technology's Institute for Sustainable Development found that casino employees were becoming less satisfied in their workplaces. Those surveyed raised concerns about how they're treated by management, work gratification, and job stability.
Last month, a casino union that represents thousands of workers in Macau, called for a three percent wage increase in 2019. Power of the Macao Gaming Association VP Eason Ian Iu Chong declared, "Macau's economy is at least better than a few years ago when the gaming slump hit, so we think the casino operators should raise our salary and boost workers' morale."
Japan Take Notice
All six of Macau's casino permit holders are expected to make plays for licensure in Japan's forthcoming gaming industry. The Asian nation is currently setting its regulatory framework for the three integrated casino resorts.
The legalization of commercial gambling is still unpopular with Japanese citizens, but Prime Minister Shinzo Abe is pushing ahead in order to grow tourism. Lawmakers are expected to seek casino proposals that are harmonious with the Japanese culture.
Japan's first integrated resorts bill stated that only casino operators that have a proven track record working in international markets, and a commitment to abiding by laws and adhering to certain morals, should be considered for licensure.
The bonuses will only play into the Macau casinos' hands in trying to win over regulators in Japan. A commitment to the community and region in which the multibillion-dollar resorts are invested will presumably be welcomed news to Japanese officials.