Macau Casino Revenue Up for Second Straight Month, October Win $482.3M
Posted on: November 1, 2022, 09:56h.
Last updated on: November 1, 2022, 12:33h.
Macau casino revenue rallied for the second consecutive month in October, with the six gaming operators winning more money off of players than they did in September.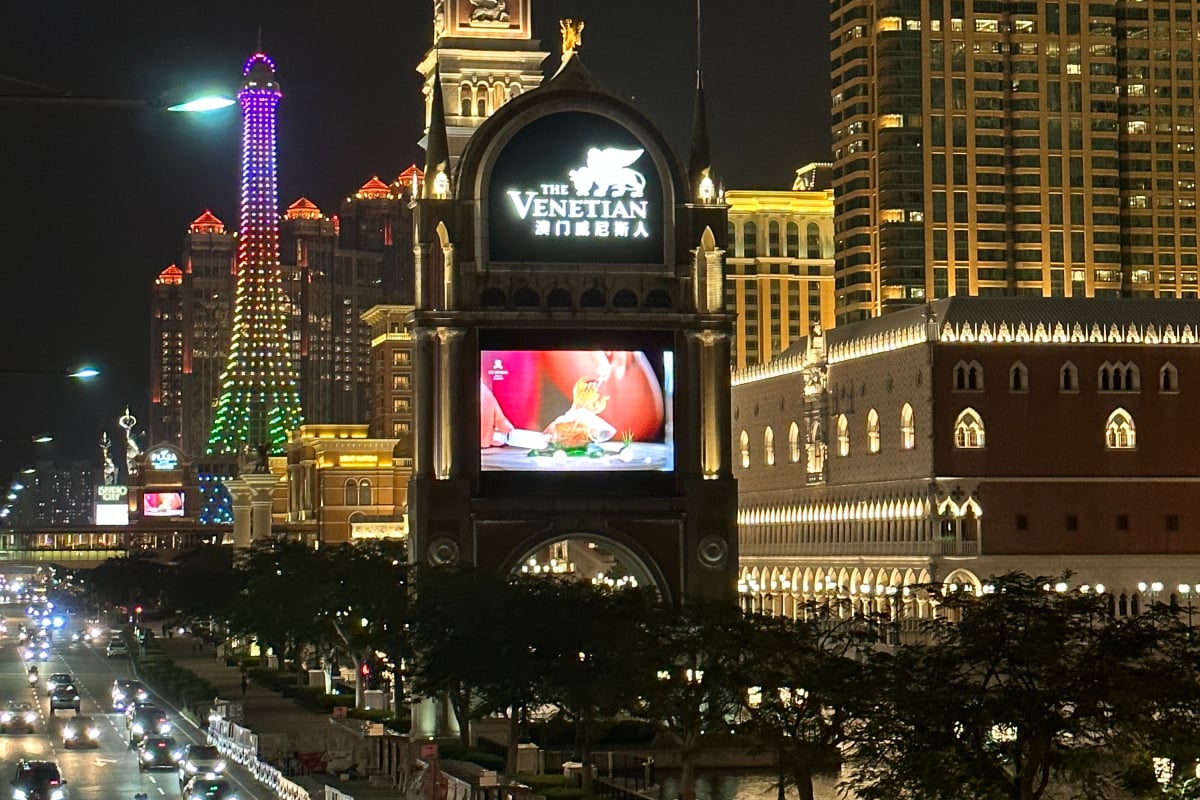 Gross gaming revenue (GGR) last month totaled MOP3.9 billion (US$482.3 million). While that represents a nearly 11% decline from October 2021, it's more than 31% higher than September 2022, when the casinos won approximately $365.5 million.
October is the second consecutive month where gaming increased month-on-month.
Through 10 months of 2022, Macau casino revenue stands at MOP35.7 billion (US$4.42 billion). That's half of what the casinos took off patrons from January through October 2021, and just 14% of the more than $30.5 billion in GGR that the casinos won through 10 months in pre-pandemic 2019.
Stock Rally
The four US-traded casino companies licensed in Macau — Las Vegas Sands, MGM Resorts, Wynn Resorts, and Melco Resorts — are trading higher Tuesday morning. The gains aren't to do with the October gaming revenue report, but rather, are tied to China's resumption of its electronic visa program.
As of today, Chinese mainlanders can apply for an Individual Visit Scheme (IVS) visa online.
For more than two and a half years, mainlanders wishing to travel to Hong Kong or Macau had to apply in person for a visa at a National Immigration Administration location. The process often included waiting in a lengthy queue before being interviewed for approval of the trip.
The online e-visa program allows for visas to be processed in an expedited manner. China said its decision to resume IVS facilitation online was because of high demand and the belief that COVID-19 is relatively contained in the world's most populated country.
E-visas are expected to finally return meaningful visitor traffic to Macau. That's welcome news to the six casino licensees who continue to wait for a pandemic recovery in what was the world's richest casino market in terms of revenue before the coronavirus.
As of 11 a.m. EST on Tuesday, Sands shares are up 3.6%, MGM is up 1%, Wynn is 4% higher, and Melco has climbed 4.5%.
Major Rumor Swirling
China remains the only global superpower that continues to order lockdowns and mandate severe restrictions on normal life when new COVID-19 infections are detected. China's "zero-COVID" policy has been scolded by many other leaders, and has been cited for ongoing supply chain issues.
Along with the e-visa news, shares of Macau casino stocks are likely trading higher today because of rumors out of China that the People's Republic is considering easing the "zero-COVID" response measure in March 2023.
Hong Kong's Hang Seng Index was up more than 5% Tuesday, while the Hang Seng Tech Index jumped nearly 8%.
The rumor was sparked by a social media post that went viral in China. That post suggested leaders of President Xi Jinping's Communist Party are forming a committee to assess how the country might exit "zero-COVID." Chinese Foreign Ministry spokesman Zhao Lijian said he's "not aware" of such discussions.