Live! Casino Hotel Maryland Celebrates $200M in Local Community Grants
Posted on: March 1, 2023, 11:32h.
Last updated on: March 1, 2023, 03:59h.
Live! Casino & Hotel Maryland opened in 2012 in Anne Arundel County near Baltimore-Washington International Airport. Since the first slot machine was turned on at the property operated by Baltimore-based Cordish Companies, the local community surrounding the casino has benefited by way of increased jobs and new tax revenue.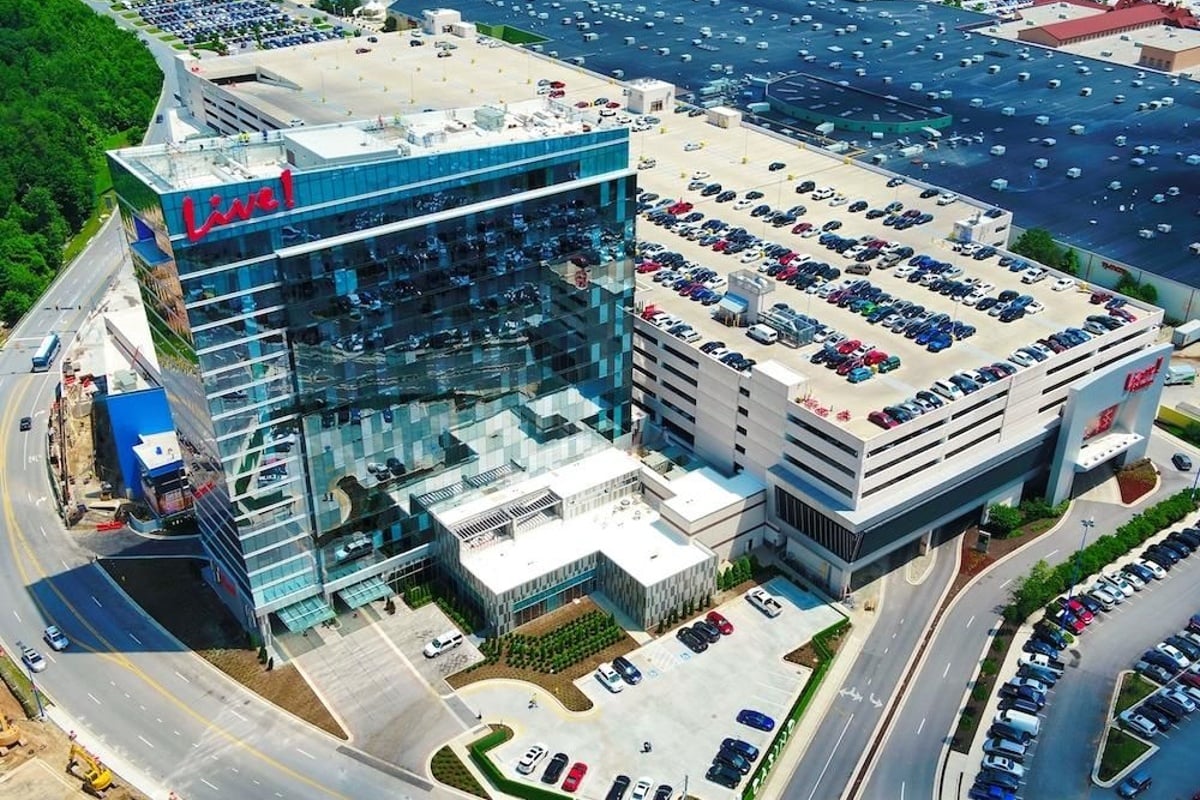 Maryland's gaming law requires that its commercial casinos set aside some of their monthly gross gaming revenue (GGR) generated by their slot machines for local impact grants. Cordish officials told Casino.org this week that Live!'s local community support recently went past the $200 million mark.
Since its June 2012 opening, Live! has directed more than $202 million to local organizations. In its most recent fiscal year, the Hanover casino directed $18.4 million in local impact and community grants to the Anne Arundel County Local Development Council (LDC).
It's incredibly powerful to hear about the impactful work these organizations are doing to better our community," said Ryan Eller, general manager of Live! Casino & Hotel Maryland. "It is core to our mission … to improve the lives of residents in Anne Arundel County, and we believe these grants will continue to empower these local nonprofits and other organizations dedicated to that same mission."
The grant money went to support county programs, community support initiatives, human services programs, beautification projects, and education.
Grants are government financial assistance that utilizes tax revenue to provide public services, stimulate the economy, and improve quality of life. In Maryland, each casino's local grant money is typically awarded to organizations and nonprofits within a three-mile radius of the gaming floor where the slots operate.
2022 Support
In 2022, Maryland Live!, with the approval of the Anne Arundel County LDC, made grants to 38 nonprofits and community organizations totaling $18,439,991.
The Anne Arundel County fire and police departments were the largest beneficiaries, with respective grants of $4.248 million and $3.496 million. The county Recreation & Parks department received over $2.5 million for a feasibility study. The Department of Public Works took in $1.5 million for pedestrian improvements, bike trails, and general operations.
Anne Arundel Community College, the only seven-digit recipient, received $1.7 million. The Severn Center, a forthcoming new Boys & Girls Club for the Annapolis chapter, was issued an $800K grant.
BWI airport received $461,805 for a roadside beautification project. Slot tax money was also used to support food programs, with $50K allocated for the Anne Arundel County Food Bank to purchase a refrigerated trailer and $25K for the Christian Food Pantry.
The Fort Meade Alliance received $360K for its social, mental, and emotional wellness center, while the Provinces Civic Association collected $500K for its Lake Marion restoration.
Grants Increase
Maryland gaming law stipulates that each casino must direct 5.5% of its gross slot revenue for local impact grants.
Maryland Live! won about $492.8 million from slots players in 2022, a 1.2% bonus in 2021 when the casino's terminals kept $486.9 million.
Maryland's fiscal year runs July 1 through June 30, meaning Live!'s latest fiscal year grant money doesn't include the final six months of the casino's record-setting 2022 campaign.
Live! Slot Revenue History
2022: $492.8M
2021: $486.9M
2020: $299.4M
2019: $422.5M
2018: $392.3M
2017: $354.3M
2016: $399.3M
2015: $400.7M
2014: $414.3M
2013: $433.1M
2012: $229.3M