Las Vegas Strip Begins Bollard Installation Project to Protect Pedestrians Against Possible Terror Attacks
Posted on: October 17, 2017, 10:00h.
Last updated on: October 17, 2017, 10:03h.
The Las Vegas Strip sees the kickoff of installation of the first 700 bollards today, Tuesday, following a decision made earlier this year by the Clark County Commission to invest $4 million to install the solid metal sidewalk barriers on the world-famous promenade.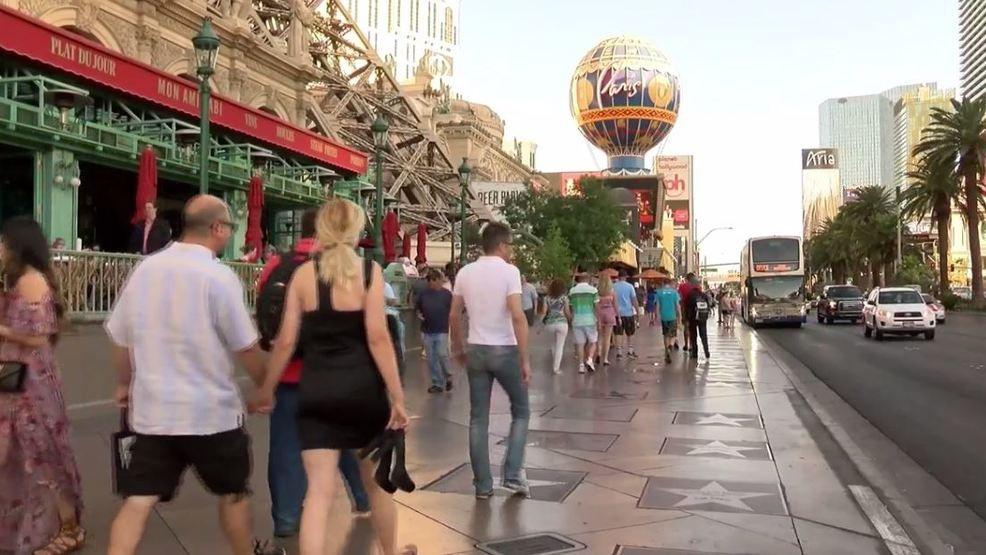 A move to bump up Strip pedestrian security came in August, after two coordinated attacks in Spain left 14 dead, and after a man in Charlottesville, Virginia intentionally drove his car into a group of protestors, killing one.
The most-walked sections of the Las Vegas Strip, specifically from Tropicana Avenue and north to Spring Mountain/Sands Avenue, will be the first to get the metal posts installed. The embedded solid steel posts are capable of stopping a flatbed truck traveling at speeds up to 55 mph from being able to jump a curb.
Clark County Commissioner Chris Guinchigliani said the Spain and Virginia events expedited the bollard program. Construction crews began installing the barriers earlier today, and expect to finish before the kickoff of New Year's Eve festivities, which are always a security challenge. Workers will install the bollards on weekdays from 1 am to 11 am, aiming for minimal interference with Las Vegas Boulevard lane closures.
Security Moves to Top Priority
Las Vegas remains on high alert a little more than two weeks after the deadliest shooting in modern US history took place on the Strip. The bollards wouldn't have prevented Stephen Paddock's killing spree from the 32nd floor window of Mandalay Bay, but city officials want to make sure they're doing everything they can to best protect those who come to the Strip.
After 9/11, the major security focus was on air travel. That's changed over time, as terrorist groups have altered their attack patterns. In light of recent events where vehicles were used as weapons, Clark County understands its busiest pedestrian traffic area is also one of the most famous streets in the world, presumably making it a prime target.
Earlier this year, a propaganda video that US intelligence officials deemed a credible threat emerged from a "legitimate Islamic State group" showing scenes of Las Vegas. Metro Police Captain Christopher Darcy said in May that law enforcement was taking the video seriously, but didn't believe a specific danger was imminent.
Motive Unknown
Over two weeks have passed since Paddock killed 58 people at the Route 91 Harvest country music festival. Investigators have yet to pinpoint a motive, despite intensive interviews with Paddocks' girlfriend and brother, among others.
There has been no link to terror groups, and detectives haven't been able to find any motivating event that might have caused the 64-year-old to carry out the shooting. Neuropathologists at Stanford University are currently studying his brain in hopes of discovering an underlying disease. An initial autopsy found no abnormalities, however.
While medical experts continue to search, President Donald Trump weighed in this week with his commentary.
Speaking with reporters after a Cabinet meeting in Washington, the president opined, "A lot of people think they understand what happened, but he was a demented, sick individual. The wires were crossed pretty badly in his brain. Extremely badly in his brain. It's a very sad event."
About 45 victims of Paddock's October 1 shooting still remain hospitalized in the Las Vegas area.