Mandalay Bay Tragedy Expected to Cost Insurance Companies $1 Billion, MGM Workers Claim Hours Cut in Wake of October 1 Shooting
Posted on: November 13, 2017, 10:55h.
Last updated on: November 13, 2017, 10:58h.
Last month's Mandalay Bay shooting in Las Vegas, at the Route 91 Harvest country music festival that took the lives of 58 victims and injured over 500 others, is expected to deliver a massive financial blow to the insurance industry, which is already reeling from one of the most active hurricane seasons in recent memory.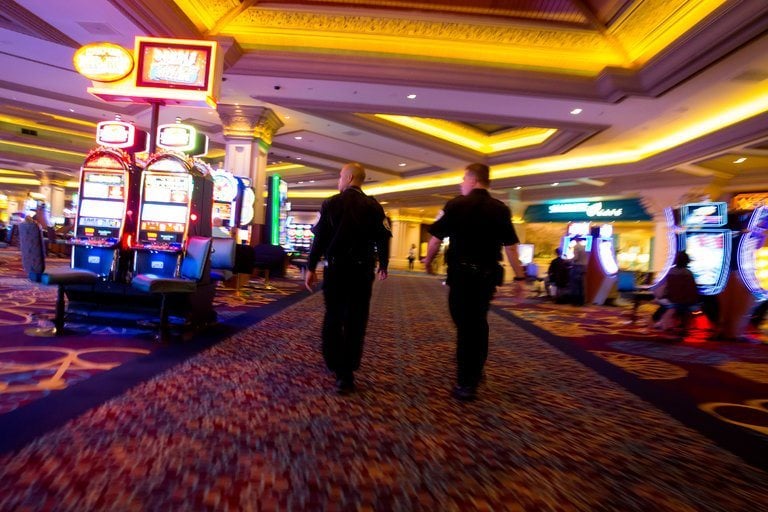 According to Bloomberg, total costs to liability, life, and health insurance companies could exceed $1 billion. MGM Resorts CEO Jim Murren has said he expects the company's insurance company to cover its costs tied to the lawsuits.
At least five law firms have already filed suits on behalf of shooting survivors that name MGM Resorts as a defendant. Families of victims who lost their lives have also filed similar litigation. Live Nation, organizers of the Route 91 Harvest country music festival, along with the bump stock manufacturer gunman Stephen Paddock used, are additionally named in many of the complaints.
MGM Liability
The general theme of the lawsuits is that MGM Resorts failed to safeguard guests on its properties and at its special events. Route 91 was jointly founded by Live Nation and MGM in 2014.
Attorneys ask specifically how Mandalay Bay employees and security officers failed to notice a guest stockpiling an arsenal of weapons and ammunition in his hotel suite. Police found 23 high-powered rifles and a handgun in Paddock's room, plus thousands of rounds of bullets.
"How did the hotel not know about that? Why wasn't that a red flag?" Texas attorney Michelle Tuegel, who's representing shooting survivor Paige Gasper, asked the Las Vegas Review-Journal recently.
MGM's liability insurers will be on the hook for the lawsuits, unless those insurers can prove that the casino operator purposely committed criminal acts that led to the shooting, or that MGM's actions, or lack thereof, caused the crime to be committed.
"Insurance companies will generally fight for every dollar before paying it out," said one industry expert who spoke to Casino.org and asked not to be named. "Nothing is a given."
The more probable determination, according to lawyers suing MGM, is that the hotel was negligent. And that is the primary purpose of liability insurance, meaning up to whatever coverage the gaming operator holds, insurers will likely be doing the payouts.
Should the US government have declared the shooting an act of terrorism, insurance companies might have been off the hook. The US Treasury Department has terrorism insurance to alleviate substantial costs that result in terrorism.
Costly to Employees
MGM revealed strong earnings last week for its third quarter, a reporting period that concluded the day before the October 1 shooting. Murren admitted that the company experienced significant cancellations in the first two weeks of October, but that bookings have almost fully rebounded in recent weeks.
While MGM doesn't see a long-term financial impact from the shooting, that might not be the case for the company's employees. The Review-Journal reported that some MGM workers have been notified of reduced hours.
Mandalay Bay employee Serena Talledo told the news site that hours have been cut for desk employees, guest services, and bell desk workers. Another worker said she was let go entirely, but MGM agreed to continue her benefits, at least for the time being.
MGM declined to comment on the employee claims.