Las Vegas Nightclubs Pose Dark Threat to Tourists via Predator Drugs
Posted on: September 22, 2013, 05:30h.
Last updated on: October 26, 2021, 06:09h.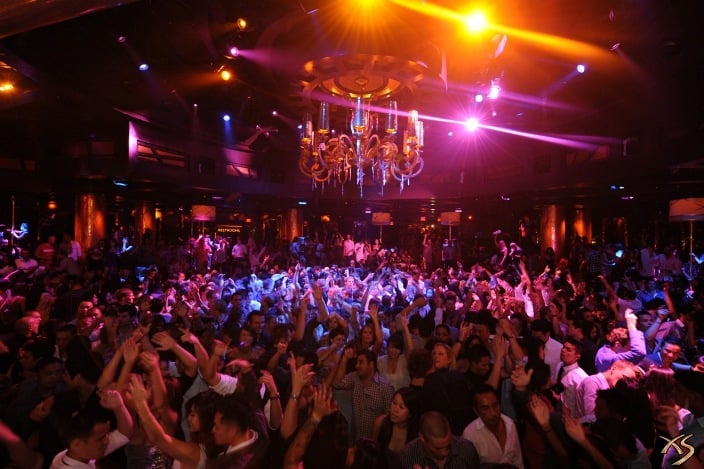 When Las Vegas set out to reinvent itself around the 1990s, one of the key marketing concepts was to turn the gambling mecca from a destination gaming resort into a destination resort, period. And over the next two decades, Sin City did a remarkable job of doing just that; Vegas is now just as popular and infamous for its five-star restaurants, luxury retail outlets, and uber-shnazzy hotel rooms as it is for its plethora of casinos for every style and taste.
Nightclubs as Big Business
One of the most successful pieces of this revamped image was the creation of super hip, sexy nightclubs. Using a morph of entertainment, visual pizzazz, insanely expensive bar tabs, and good ol' Barnum and Bailey marketing know-how, Las Vegas almost single-handedly brought the 20 and 30-somethings into town who were looking just as much for a sexy night out, a bachelor or bachelorette party to remember, or just a chance to mix with reality show celebrities, as they were to blow money at the casino tables. And it turned out that thousands of these hipsters were willing to drop huge chunks of change to move in these theatrical dens of iniquity, looking for love, or at least, love for one one night.
But behind the glitz and glamor of these incredibly popular nightclubs lies a darker circumstance, one that most commonly has affected female club attendees, but is now hitting men as well. Yes, predatory drugs – most commonly referred to as "date rape drugs" and representing a panoply of concoctions that can almost instantly knock someone out, leaving them unconscious for hours at a time – are now being used on both sexes, and rape isn't always the motivating factor: particularly for men, it's most often theft.
Man Drugged and Robbed, He Claims
Take, for example, the recent case of Brian Mamak, a 30-year-old former civilian contractor in Afghanistan, probably just your typical Las Vegas nightclub dude, looking to party it up this past Labor Day weekend. To that end, Mamak – one of some 300,000 Labor Day weekend tourists in town to enjoy an end-of-summer three-day weekend- ended up at XS at the Encore, certainly considered a high-end club and the highest-grossing such club in the country, according to the trade industry publication Nightclub and Bar.
After a day of gambling, Mamak had planned to meet up with friends at XS, and they had already secured a pricey table – for what's termed "bottle service" at these clubs (basically a spot in the club that is just yours where you can order liquor at about 2,000% markup) – and the group was ready to party hardy for the night.
At about 3 am, by Mamak's estimation, he and a friend walked over to two women and struck up a conversation. And that's the last thing Mamak recalls, before waking up the next day, having been beaten and robbed, he says. Now he wants other tourists to know about the potential dangers at these high-end nightclub venues.
"I don't remember walking out of that club," Mamak says of that night. "The next thing I know, I black out and I wake up in the back of a car, maybe a taxi. There's a female in the front and one in the back. That female in the back is shouting at me to remove my pants."
Mamak says he thinks they were different women than the ones who were at XS, leading to speculation that a gang of some sort could be involved. And when he finally came to, late the next Saturday morning, he was back at his hotel room at the Hard Rock Hotel, minus $1,400 in cash and his iPhone. He says he was covered in cuts and bruises, although he didn't report that in a crime report filed about the incident.
"It was the worst day of my life," Mamak, who is now self-employed, said. "They took my dignity away from me."
And the Southern Californian – once a regular Las Vegas visitor and fan – now says he will never go back to Sin City again.
Mamak's buddy also had a blackout incident, but seemed to be less traumatized by it all. "It's possible I was drugged," the friend said. "I did not discover anything of mine missing.I don't feel I had enough (alcohol) to be missing that much of a chunk of that night," the friend added. "I didn't do any gambling, but I woke up with two $5 poker chips in my pocket."
Las Vegas nightclubs have long been scrutinized by the Nevada Gaming Control Board, the oversight organization that fines establishments that permit illegal activity such as what happened to Mamak in XS. But, with the amount of money these clubs pull in, those fines are most likely just factored in as part of the cost of doing business in Sin City.
Similar Guides On This Topic