Las Vegas' McCarran International Airport Hits Highest Traffic Month in City's History in October
Posted on: November 21, 2017, 05:00h.
Last updated on: November 21, 2017, 02:24h.
McCarran International Airport in Las Vegas reported its busiest month on record in October, with more than 4.3 million arriving and departing passengers in Sin City. The all-time traffic high is great news for the gambling mecca, which endured the October 1 Strip shooting that left 58 dead and injured over 500, and shook the Southern Nevada town to its core.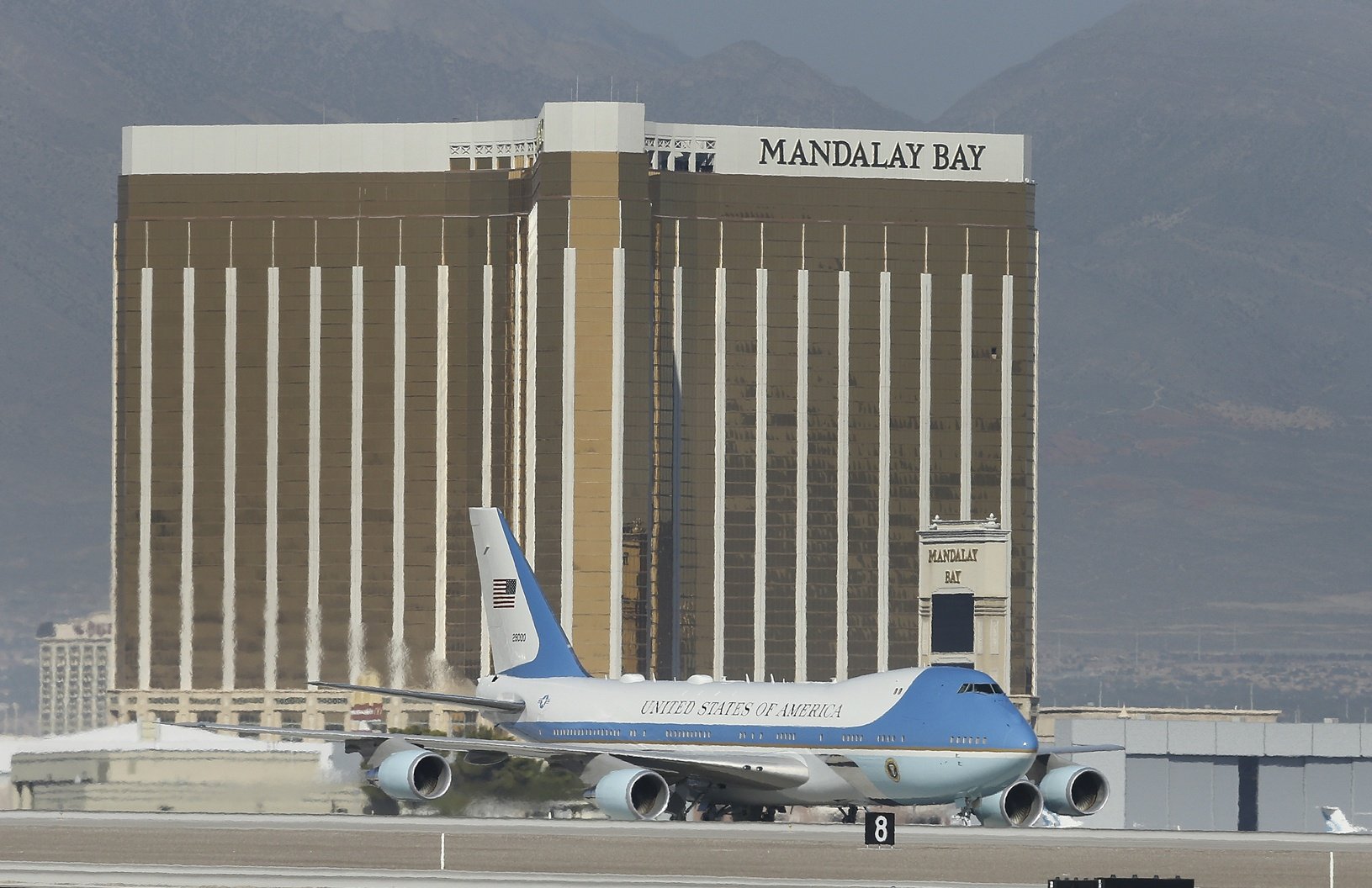 The Clark County Aviation Department says the 4.3 million passengers is a 1.5 percent premium compared to the same month in 2016. Year-to-date arrivals and departures are up 2.2 percent with two months yet to be recorded.
The city's casinos and the Las Vegas Convention and Visitors Authority (LVCVA) went into crisis mode following the deadly attack. Both were forced to balance their PR responses, which combined sentiments of mourning, paired with unifying messages of a hopeful outlook on the future.
The hashtag #VegasStrong resonated, as did the LVCVA's two sentences, "We've been there for you during the good times. Thank you for being there for us now."
The Las Vegas valley relies heavily on gambling, tourism, and conventions to keep its local economy afloat. The LVCVA message spoke to relief efforts for the victims, but also to tourists and conventions, encouraging them to still come back to Las Vegas.
It's a strategy that seems to be working, at least based on air traffic.
"It's always exciting to see record numbers, but I feel this one is rather special for our entire community," Clark County Aviation Director Rosemary Vassiliadis said in a statement. "It shows that despite the tragedy that rocked our city, the appeal of Las Vegas remains strong."
Shooting Impact
In the days after the Mandalay Bay/Route 91 Harvest music festival shooting, gaming and tourism experts opined that the mass killing would not have a long-term impact on Las Vegas. However, MGM, Tropicana, and Caesars all confirmed that cancellations surged in the following weeks, though no major conventions altered their plans.
Now, almost two months removed, it appears the experts were right: the shooting isn't being associated with Las Vegas. "Everyone focused more on the tragedy itself and not on the city where it happened," aviation consultant Mike Boyd told the Las Vegas Review-Journal this week.
That could change in the months or years ahead, as lawyers take victims' cases to court in an attempt to prove that the fault didn't only rest with the shooter.
Aiming High
Prior to October 1, Las Vegas had its sights set on reaching an all-time high for total visitation. The current mark of 42.9 million visitors was achieved just last year.
When the LVCVA releases its October 2017 executive summary in the coming days, it will be better known as to whether total visitor volume, including all forms of transportation, was negatively impacted by the shooting.
Of the top five domestic carriers serving McCarran International Airport, only one actually posted a year-over-year gain. That was ultra-discount Spirit Airlines, which saw its passenger traffic surge 13 percent.
The top four carriers, Southwest (-2.0 percent), American (-0.1 percent), United (-0.3 percent) and Delta (-2.9 percent) all saw fewer reservations through McCarran in October.