Las Vegas Casino Union Asks Lucille's Smokehouse, 'Who Is Lucille?'
Posted on: January 6, 2023, 04:54h.
Last updated on: January 6, 2023, 05:41h.
The leading Las Vegas casino trade group — the Culinary Union — has launched a campaign targeting two local restaurants that are part of the Lucille's Smokehouse Bar-B-Que chain. Their protest is on grounds that the establishments' brand might include discriminatory undertones.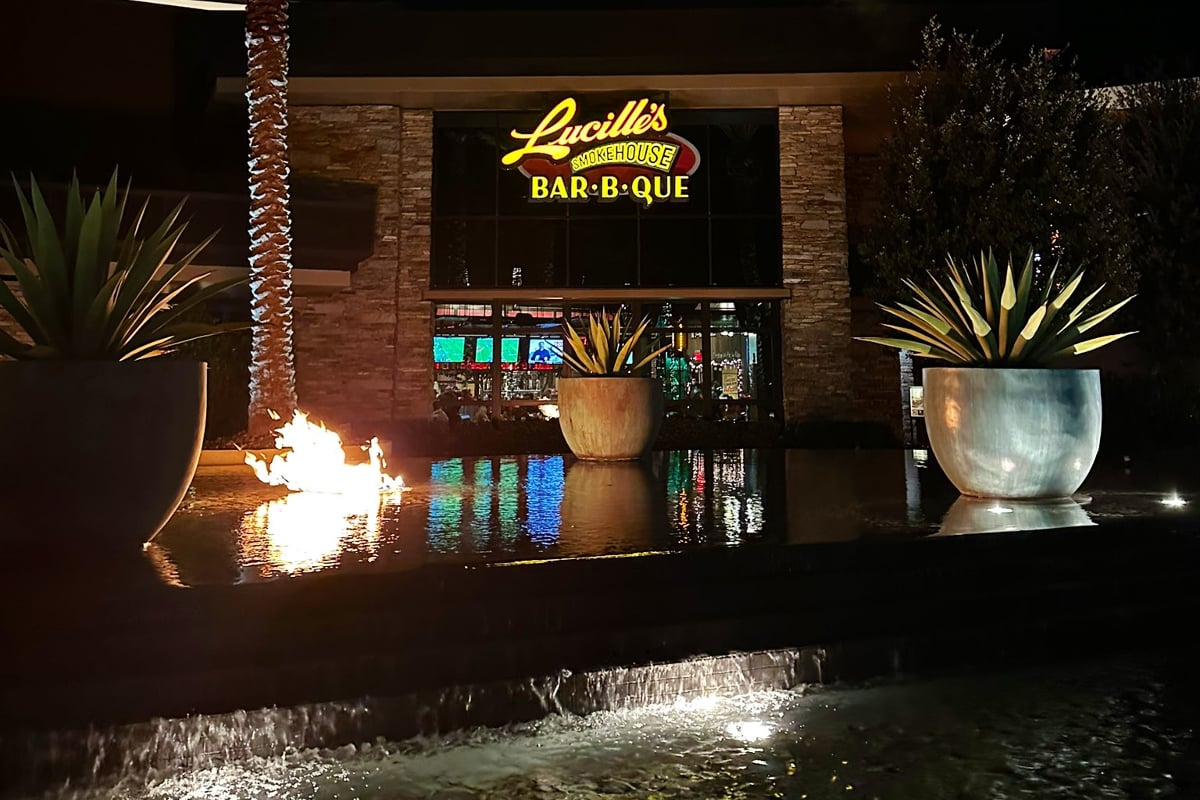 Lucille's counts two locations in Southern Nevada, one in Henderson at Green Valley Ranch and another in Las Vegas at Red Rock Resort. Both casinos are controlled by the Fertitta brothers — Frank III and Lorenzo — and their Station Casinos and Red Rock Resorts empire.
The Fertittas and Culinary Union have been discordant for years, as Station/RRR has managed to keep its casino properties union-free.
The union has levied allegations against the two billionaires that their casinos have routinely interfered with organizing efforts. RRR/Station remains the subject of a National Labor Relations Board probe into whether the companies used COVID-19 layoffs and rehiring methods to undermine support for unionization at the group's eight Las Vegas-area casinos.
Union Scolds Restaurant Backstory
Culinary Union officials recently noticed that the Lucille's Smokehouse BBQ website for its two Las Vegas restaurants mysteriously removed the biography section for Lucille. That prompted inquiries from union leaders seeking an explanation from Hofman Hospitality, the California-based group behind the restaurant chain.
"Who is Lucille Buchanan? Are Lucille's Smokehouse Bar-B-Que and its owners proud of their branding strategy?" asked Bethany Khan, spokesperson for the Culinary Union.
Lucille's Smokehouse invented a fictional Black woman from the South as the main persona for their brand and they have never explained why," Kahn continued in the release provided to Casino.org.
Culinary says Lucille's website formerly included a bio of Lucille.
"Lucille Buchanan grew up eating in her grandma's lunch shack, a tiny little nothing of a place on a back road, outside of a small town. But Lucille didn't know any different. It was just granny's cooking, and she loved it," the fictional bio read, as reported by the Culinary Union.
The bio went on to detail how as Lucille grew older, she wondered if there might be more in store for the recipes perfected by her granny. She packed up her suitcase and set out to taste-test her way through the South. Countless pit stops later, though, Lucille figured that the folks back home had been right all along: Granny's cooking was the best. And there was nothing like it this side of Dixie," the bio reportedly continued.
"So, when she finally decided to take off her wandering shoes and settle down, what did Lucille do but open up a lunch counter of her own, bringing the best of Southern Bar-B-Que to Southern California. And just as you'd expect, folks started talkin,'" the bio concluded.
Lucille's website today reads:
"Prior to opening the first Lucille's in Long Beach in 1999, Lucille's founder, Craig Hofman, perfected the best bar-b-que by spending several years on a tour of southern bar-b-que. The road trip took him from the Carolinas to Kansas, Texas to Tennessee, and just about every other place in between."
Union Demands Answers
The Culinary Union, though it doesn't represent any of Lucille's Smokehouse workers, launched an "alert website" at lucillesbbqriskalert.org. The online address is to warn potential diners about the restaurants' questionable branding.
"Aimed at pressing Hofman Hospitality Group for answers, the Culinary Union's new website revisits the restaurant's use of a fictional African-American woman named Lucille Buchanan and questions why the owners stopped explaining their namesake in 2020," the website explains.
Culinary says other brands that have included potentially offensive logos and names have rebranded since the murder of George Floyd in May 2020. The union is wondering why Hofman Hospitality hasn't also stood in solidarity with those seeking racial equality.
Most Read