Landing International Bullish on Shinhwa World Jeju Despite Chinese Tourism Ban
Posted on: October 3, 2017, 03:30h.
Last updated on: October 3, 2017, 01:43h.
Hong Kong's Landing International is optimistic about the prospects of its $2.6 billion Shinhwa World Jeju, despite China's recent ban on its citizens visiting South Korea.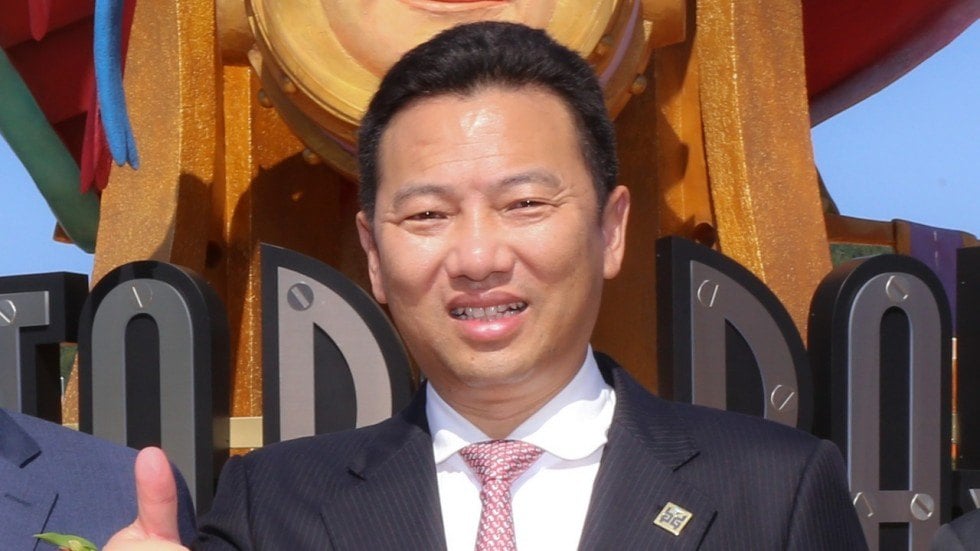 Beijing imposed the ban in March, amid heightening tensions with Seoul over the latter's decision to deploy a US missile defence system on the Korean Peninsula to counter the North Korean threat.
Shinhwa World, on the South Korean vacation island of Jeju, was conceived at a time when relations between the two countries were far warmer, and Jeju courted Chinese tourists with visa free travel.
Theme Park Opens
The resort is opening in various phases, with its official opening this December, and completion due by the end of 2019. Over the weekend, Landing unveiled the resorts' new theme park, the first of two planned.
Casino operations have yet to launch but, with the current dearth of Chinese visitors, and with South Korean nationals prohibited from taking part in domestic gaming, it's hard to see jam-packed casino floors when they do. Landing has said it hopes to take 50 percent profits from casino gaming and 50 percent from non-gaming amenities.
"Jeju Island is like the back garden of South Korea. We hope to introduce the best business partners to jointly offer a world-class integrated resort in Jeju," Yang Zhihui, Landing's chairman, told media and local officials at the theme park's opening ceremony.
Strong Domestic Demand
In an interview with the South China Morning Post Jay Lee Poh-yee, COO of Landing International, acknowledged that the theme park would suffer from the scarcity of Chinese tourists, but he was optimistic about domestic demand because South Korean families tend to spend big on high-quality products, he said.
"At least half of our visitors will be domestic-driven," he said. "We don't solely focus on China, but the regional markets from Japan, South Korea, Hong Kong, Taiwan to Southeast Asia.
"I think this project will change the face of Jeju," Li added. "There's definitely a shortage of a world-class theme parks."
South Korea's loss has been the Philippine's gain. The Philippine's casino sector is flourishing, thanks largely to a boon in Chinese tourism, which has been driven by the thawing of relations between the countries. Previously at loggerheads over disputed territories in the South China Sea.
Yang recently announced he had met with the Philippine president Rodrigo Duterte to discuss a proposal by Landing to build a resort in the Metro Manila area.