Ladbrokes Quits Canada Online Gaming Space
Posted on: September 26, 2014, 05:30h.
Last updated on: September 25, 2014, 09:22h.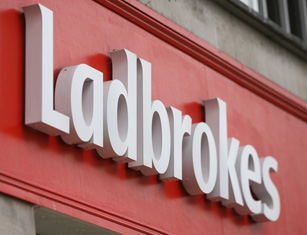 Ladbrokes has announced it's pulling out of Canada's online gambling market and giving Canadian players 30 days to withdraw their funds. Players were told out of the blue this week that no deposits from Canadian bank accounts would be accepted after October 1st and "any bonus funds and pending winnings still tied into wagering requirements in accounts from Canada [within 30 days] will be forfeited."
The British-based bookmaker, which across all its operations is the largest retail bookmaker in the world, said it had taken the decision following an extensive review by Canadian regulators of the country's gaming laws. Ladbrokes offers online poker, casino and sports betting via its Canadian-facing .ca web domains.
It's unclear exactly which review by Canadian regulators Ladbrokes is talking about. Earlier this year, the Canadian government announced that it wanted to introduce legislative amendments to "strengthen Canada's anti-money laundering and anti-terrorist financing regime," heightening fears amongst internationally licensed operators of an imminent Black Friday-style crackdown on the offshore market.
However, it transpired that the amendments would merely pertain to the licensed Canadian provincial lottery operators, and thus Canada would remain a legally grey market, where the offering online gambling without a Canadian license is nominally illegal but goes largely ignored by authorities.
Mass Exodus
While sudden, the Ladbrokes move is part of a recent trend that has seen major UK-facing online gambling operators retreat from Canada and other foreign markets, and while they all may have been spooked by Canadian regulators, it seems that the implementation of amendments to UK gambling legislation is, in fact, a far more likely candidate for the exodus.
Much has been made of the new point-of-consumption tax in the UK, which now requires operators that wish to engage with the British market to be licensed, regulated and taxed in the UK, rather than, as had previously been the case, a government white-listed international jurisdiction.
One of the repercussions of being a UK licensee is that companies will have to provide legal justification for operating in markets for which they hold no specific license. It would be difficult for a company such as Ladbrokes to make such a justification, and considering that Canada contributes only 0.5 percent of its revenue, it seems the company has opted to retreat rather than face censure from the UK Gambling Commission.
UK Ultimatum
Ladbrokes isn't alone. Over the summer, another UK-based bookie, Betfred, announced it was leaving Canada, along with a dozen other markets, including Germany, Sweden and the Netherlands, citing ""regulatory and general licensing processes." Even Interpoker, once owned by Canadian operators Amaya Gaming, departed this year shortly after it was sold by Amaya.
Meanwhile, William Hill, Ladbrokes' biggest rival in the UK, recently announced that it was withdrawing from 55 legally grey markets "for regulatory reasons," many in Africa and South America, which collectively amounted to one percent of its global revenue. Canada, curiously, was not on the list.
As time passes, it will be interesting to see how the UK's "it's them or me" policy will alter the online gaming landscape, as an increasing number of UK-facing operators will be forced to choose between a familiar stable old partner and a riskier, potentially more volatile string of relationships. PokerStars, meanwhile, is determined to jump into bed with everybody.